The Quick 6: An intro To Ivan Fabra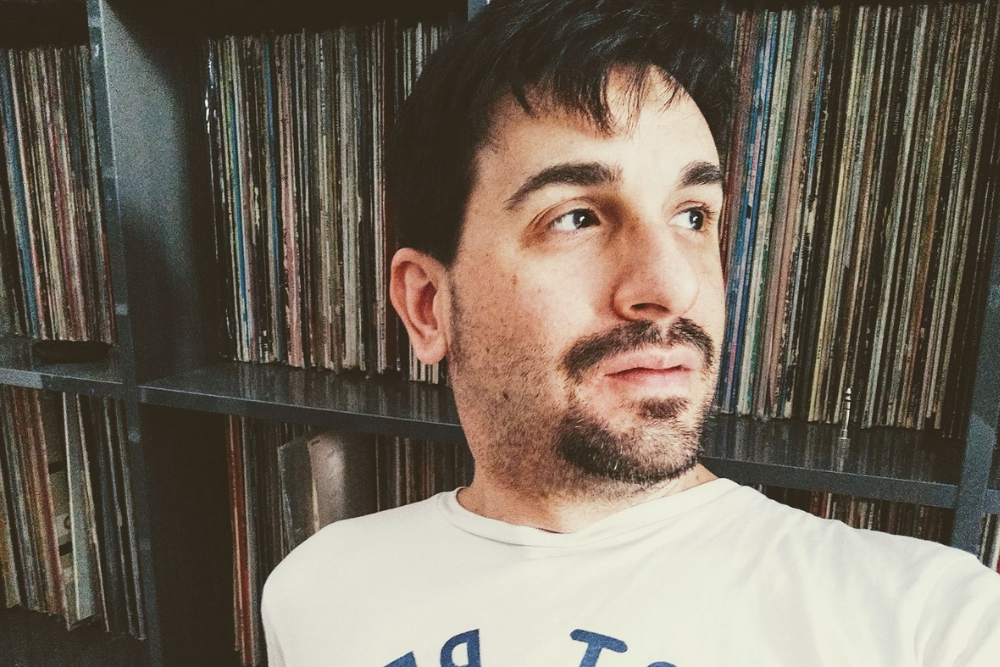 The Quick 6: An intro To Ivan Fabra
Ivan Fabra has been making some strong moves over the last few months. His latest release Pluck via Prins Thomas label Internasjonal is one of his finest to date coming with top class remixes from two legends of the scene Gerd Jansen and Prins Thomas.
We have been seriously impressed by Ivan's recent run of releases so we spoke to him to get a bit more background about his career, influences and his studio. He also put together this very tasty mix for us. If you are feeling it please give it a share over on Soundcloud. You can also check out more on the mix along with the full tracklist via: https://levisiteuronline.com/music/lv-mixtape-169-ivan-fabra-internasjonal/
Q1: Who is Ivan Fabra?
I'm a Barcelona based music producer with a special focus on Nu Disco, Italo, Cosmic Disco-Funk and Balearic vibes. I like to combine minimal groove sounds and 80s synths and the pure physical energy of club and dancefloor sounds in my productions. I have releases on Internasjonal Records, Sprechen Music, 1 Life Records, Codek Records, Night Noise, Silhouette Music, Disco Balls Rec, Emerald & Doreen, YSR. I've also had support from Prins Thomas, Gerd Janson, Beat Broker, Seth Troxler, Fabrizio Mammarella, Bottin, In Flagranti, Downtown Party Network, Alexander Robotnick, Cole Medina and Perel to name a few.
Q2: What is your latest release?
My latest release was released on Prins Thomas label Internasjonal label and includes a remix by himself and Gerd Janson. You can check it below and you can grab it via: https://www.juno.co.uk/products/ivan-fabra-pluck-ep/782559-01/
Q3: Who are your greatest influences as a producer?
I love DJs such as Frankie Knuckles, Masters at Work, and Kerri Chandler, so a big influence was acid house and techno/house music from the 90's until today. I love music from labels like XL Recordings, Wall of Sound, Strictly Rhythm, Roule etc. The early 80s funk/disco sound also influenced me a lot.
In no particular order tracks which have influenced me are:
Mr Fingers – Can You Feel It (Original 12′ Club Mix)
Klein & MBO – Dirty Talk (Greg Wilson Edit)
Gwen Guthrie – Hopscotch (Larry Levan instrumental remix)
Q4: Please tell us about the electronic scene where you are based. Which artists from your local scene past and present have inspired and encouraged you and what parties that you love going to have helped your musical evolution?
Music festivals like Sonar, DGLT, Primavera sound, clubs like Nitsa, Razzmatazz, Macarena, Moog, and artists like Angel Molina, DJ Kosmos, Sideral have all inspired me in my musical evolution. Now In my early 40s I love listening bars inspired by Japan's audiophile venues but adapted to Barcelona's buzzy atmosphere. Curtis Audiophile Café & Record Store is a great place to enjoy with your friends in a smooth environment.
Q5: Your Studio: Please can you tell us about your studio. What is your production set up? What is your indispensable piece of equipment or plugin that you use for your sound?
I try to respect a minimalist philosophy, the fewer the better, which means that I prefer playing with only a few gears under my control. My best synths are SH 101, Juno 106 and Six-Trak. I use Cubase DAW and a few quality and versatile VST / VSTi.
Q6: What else can we expect from Ivan Fabra in the next 12 months?
I'm working into a new EP for next year and there are some new upcoming remixes which will be released at the end of this year. I also have a few single tracks on compilations.
For more info please check:
Ivan Fabra Facebook: https://www.facebook.com/ivanfabraofficial
Ivan Fabra Soundcloud: https://soundcloud.com/ivanfabra
Tags:
Internasjonal
,
Ivan Fabra