The Wonderful World Of Happiness Therapy with Crowd Control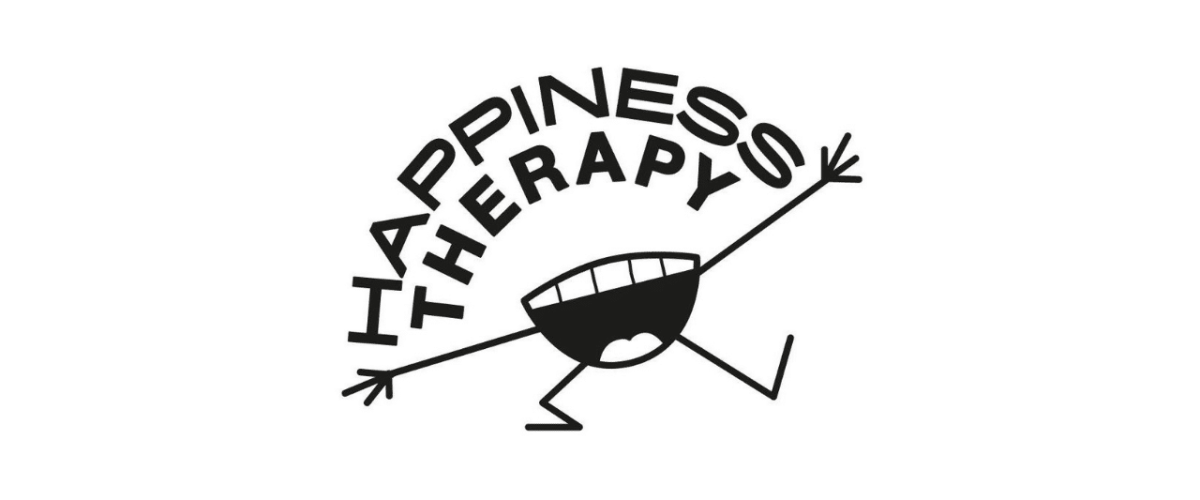 The Wonderful World Of Happiness Therapy with Crowd Control
Like what you hear? To help support LV Online buy us a coffee via Ko-FI. Click HERE
We first discovered French label Happiness Therapy last year with the release of their superb Jesse Bru LP. It was immediately obvious that they were a label with lots in common with Le Visiteur Online, a love of brilliant house music and a real need spread happiness and cheer through music and events. With the seriously talented DJ and producer Crowd Control behind Happiness Therapy it's more of a positive collective rather than just a label. They are all about quality events (pre and when Covid allows them again) and nurturing young electronic talent with their creative development.
With a couple of brilliant 12's on the bounce from St David (Check more HERE) and now Ricky Razu who's Killer Power of Love EP has just landed, we decided that it was time to show the label some Le Visiteur love. We asked Crowd Control to put together a mixtape for us featuring some of his favourite Happiness Therapy cuts to give us a real flavour of what the label is all about and we spoke to him about the label. The result is a wonderful insight into what makes the label. Check out the mix here and please give it a share on Soundcloud and help spread the love. You can check the full tracklist below.
You can grab all the Happiness Therapy Vinyl from: https://fanlink.to/HT10
The Wonderful World Of Happiness Therapy with Crowd Control
Please can you tell us a little about your journey to setting up Happiness Therapy and what was it that led you to launch the label?
Sure! Having my own label was a goal of mine for a long time! I have been running Happiness Therapy events for 7 years now, and extending my artistic vision through a record label was the next step for me. It took time, because I wanted to be sure of the concept behind the label, how it would look like etc. I mostly wanted to create an imprint that would make it for the long run!
Our first record was released exactly 3 years ago, and it featured Popka and myself (Crowd Control). Before releasing it, I already had the next 2 records ready, just so I could make sure that the designs and the sound would be coherent enough, and that people would get the concept of this new label!
I'm still so grateful that Harrison BDP, Black Loops, Matthieu Faubourg and Jesse Bru trusted me enough to be part of the first releases on Happiness Therapy. I booked most of them at my parties before, so this made it easier to convince them I guess, but still, I'm so happy that it turned out to be so successful right from the beginning. We couldn't have dreamed of a better launch!
How would you describe the musical style and ethos of Happiness Therapy.
Positive and emotional music? I aim to have a direct access to what's creating happiness and more globally and what's triggering emotions when you listen to music. Of course, the songs have to be well produced, but that's mainly what I'm looking for. If the track I'm listening to is giving me the feels, then I know this is something that might be fitting my label. Because that's all it is about!
There are a lot of great labels out there. Some of them want the sound to be deep or minimal, others want to release clubby music, and it's great because each track will fit a different attitude / context / atmosphere. I personally want to release music that will trigger your emotions, and mainly the positive ones!
Please can you give us three tracks released by the label which you would say are quintessentially Happiness Therapy?
Uff, this is an hard one. We were talking about triggering emotions just before, so let me demonstrate!
I would pick this one for the dreamy vibes
Dub Striker – Wild Rhythm (Garrett David Remix)
This one that I would say is more introspective
Jesse Bru – Summer Rain
And this one for pure happiness
Ricky Razu – The Power Of Love
What 3 tips do you have for budding label owners out there?
– There is no rush, and the first impression people will have of your label is very important, so take your time to build a solid project
– Respect the people you're working with. Be nice to them, and pay them 🙂
– Do it for the love of music, not for the success or the fame. If you're doing it right, the rewards will come naturally.
What would you say is your proudest label moment to date?
I'm proud of each release we do on Happiness Therapy, but Jesse Bru's album was my biggest project to date, and the feedback was overwhelming. We worked super hard to make it the nicest release possible, and it was a great success and a new step for both Jesse's career, and the development of the label!
What can you tell us about your most recent release Ricky Razu's 'Power of Life' EP?
Early in 2020 we planned a dope night with the Houseum crew in Lyon. Ricky Razu was one of the artists playing. I had been following his work for a couple of years, and as we had a good feeling, I asked him to send me a few demos. First we released one track on our digital compilation Happy House Vol. 2, and then we started to work on an EP.
Ricky Razu – Keep Movin
Ricky Razu – Power of love
I really love how this project turned out. We managed to showcase many influences of Ricky Razu in this EP. They are influences that we have in common, which makes it even more exciting, and the vinyl looks amazing!
"Power Of Love" is out now, you can buy the vinyl HERE or stream it / buy it digitally HERE
We really love the Happiness Therapy artwork, how did you current artistic direction for the label come about and how big a part do you believe artistic identity plays in establishing a record label?
I'm happy that you asked this question, because this is something that matters a lot for me. 4 years ago, I was mentally and financially ready to launch the label, but I wanted to think and create a strong graphic direction that could work both for the events, and the label. If people who attend our events would buy our records, and people who buy our records would go to our parties, then it would be a success. So I was literally on a hunt to find THE designer that would understand the project, and be able to help me creating what would be our visual identity for – at least – the next decade!
It took me months to find the right one, and then I met @valdodouc! He immediately understood the project, and his drawing style was the best fit. First we worked on the happiness therapy mouth that would be the centerpiece of our records, then the whole character, then the logo etc.
We wanted to create records which would instantly make you want to collect them all. That's why we have set a template, played on the colors to create nice combinations, and used Pantones for the covers!
Hopefully it looks like people will easily recognize our records when they go to a record store, and it's great because it was our main goal. Being recognizable, collectible, like the labels we all know and that have obviously inspired us: Strictly Rhythm, Nervous Records, R&S, Running Back, Defected, Madhouse, Peacefrog Records, Subliminal and more recently Toy Tonics, Soundstream, My Love Is Underground, Heist Recordings etc..
What are your plans for the label over the next 12 Months?
We have a few great projects lined up for the end of the year. This summer will see the release of the long awaited 3rd volume of Happy House, a digital compilation that was born during the pandemic. Because I realised that it was such a nice way to introduce new artists to the label, this is something that will stay. You can expect one summer and one winter edition from now 🙂
The other main project of 2021 will be our 3 year anniversary release. A 2×12" Various Artists EP that will see artists who have released on the label over the past 3 years with exclusive collaborations, and a couple of guests. Exciting !
Make sure to follow us on our socials to be updated on our next projects 🙂
For more info please check:
Crowd Control Facebook: https://www.facebook.com/crowdcontrol92
Crowd Control Soundcloud: https://soundcloud.com/crowdcontrol92
Crowd Control Instagram: https://www.instagram.com/crowdcontrol92
Happiness Therapy Facebook: https://www.facebook.com/HappinessTherapy.France
Happiness Therapy Soundcloud: https://soundcloud.com/ht_france
Happiness Therapy Instagram: https://www.instagram.com/ht_rec/
Happiness Therapy Twitter: https://twitter.com/HT_France
Happiness Therapy Bandcamp: https://records.happiness-therapy.com
LV Selectors 36 – Happiness Therapy Mixed by Crowd Control
Black Loops aka DJ Negroni – Un Negroni, Grazie! [HT03]
Jesse Bru – Uncle Frank [HT02]
Dub Striker – Wild Rhythm [HT07]
Tour Maubourg – Stay [HT06]
Matthieu Faubourg – Remember [HT03]
Calmos & Berzingue – Super Slap [HTCOMP03, out soon]
Jon Gravy – Won't Let Me [HTCOMP01]
Ricky Razu – Keep Movin' [HTCOMP02]
Crowd Control – Yes It's Me [HT01]
FRR FONK – Summer Joint [HTCOMP03, out soon]
Ricky Razu – Break Up [HT10, out now!]
SGS – Laziest Loop [HTCOMP02]
Tags:
Crowd Control
,
Happiness Therapy
,
house music
,
Ricky Razu
,
St David