The Quick 6 – St David – House Music Worship!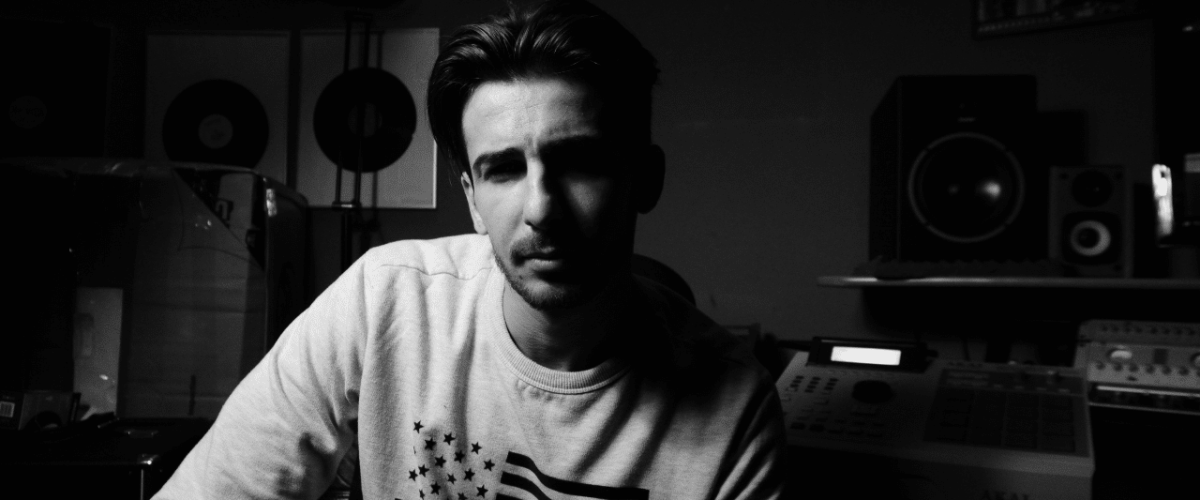 The Quick 6 – St David – House Music Worship!
Like what you hear? To help support LV Online buy us a coffee via Ko-FI. Click HERE
St David is an artist who has seriously impressed over the last few years with both his own releases, which have a classic house feel, reverential yet fresh and powerful, and also with his label Theory Of Swing.
His latest release is a brilliant five track EP House of Universe with the equally classy Happiness Therapy label. It's a powerful showcase of both St David's production skills and also the many house styles which have influenced him. Featuring everything from Italian Dream House, 90's New York House vibes, acid basslines and jazzy licks it's a quality release from start to finish.
Grab the EP from all your favourite download stores and streaming platforms via: https://kuronekomedia.lnk.to/ht09
To celebrate the release St David pulled together a a vinyl only mix for us featuring some of his most cherished house records as part of our worship series. You can check the mix below and check out our feature on the mix including a chat with St David about the mix and the full track list via: https://levisiteuronline.com/music/st-david-worship-mix-essential-90s-grooves-2/
We spoke to this house music connoisseur in depth, check it below.
Q1: Who is St. David?
I was born in the city of Bari in the South of Italy, a really lovely place to live on the sea. It's always been a great place to be inspired and to be creative
Since I was just kid, I have always collected my favourite timeless classic records from Strictly Rhythm, Nervous and Henry Street. I started producing music and Djing at a young age when I was only 14 years old. I was always searching for music which gave me goosebumps.
I've always been fascinated by the rhythms of Todd Terry and Kerri Chandler and I am very devoted to the American House scene. It has given me lots of inspiration for my future productions.
That's why in all of my records you are never gonna find anything that's not swinging. I could spend a week trying to compose the perfect Drum loop like they used to do in the early 90's.
The perfect example of trying to emulate those records came when I released 3 Eps on the NYC label Let's Play House and one of them in particular the House Jam EP is one of my favourite records. It's the perfect example of NY House in a Todd Terry style where I really spent hours on my MPC to get those drums swinging like they used to do in the 90's.
Right here is were you can find the answer to why I choose to call my Records Label Theory Of Swing.
The goal of all the records released on the label is to have "a magic feel of the past"
Check the label out here: https://www.discogs.com/it/label/1627162-Theory-Of-Swing-Records
Q2: What is your latest release? 
For me House Music is "a sort of mission" and I respect the people who take this task seriously like me. Simon, who is the label owner of Happiness Therapy is the perfect example of this ethos. We have a reciprocal respect and I felt so happy to plan an EP with him. For me it's very important to get everything about the essence of the records correct including all the little details like tracks names and the EP name.
The artwork is also a huge priority because I love to recognize which kind of records I was looking for just by looking at the cover.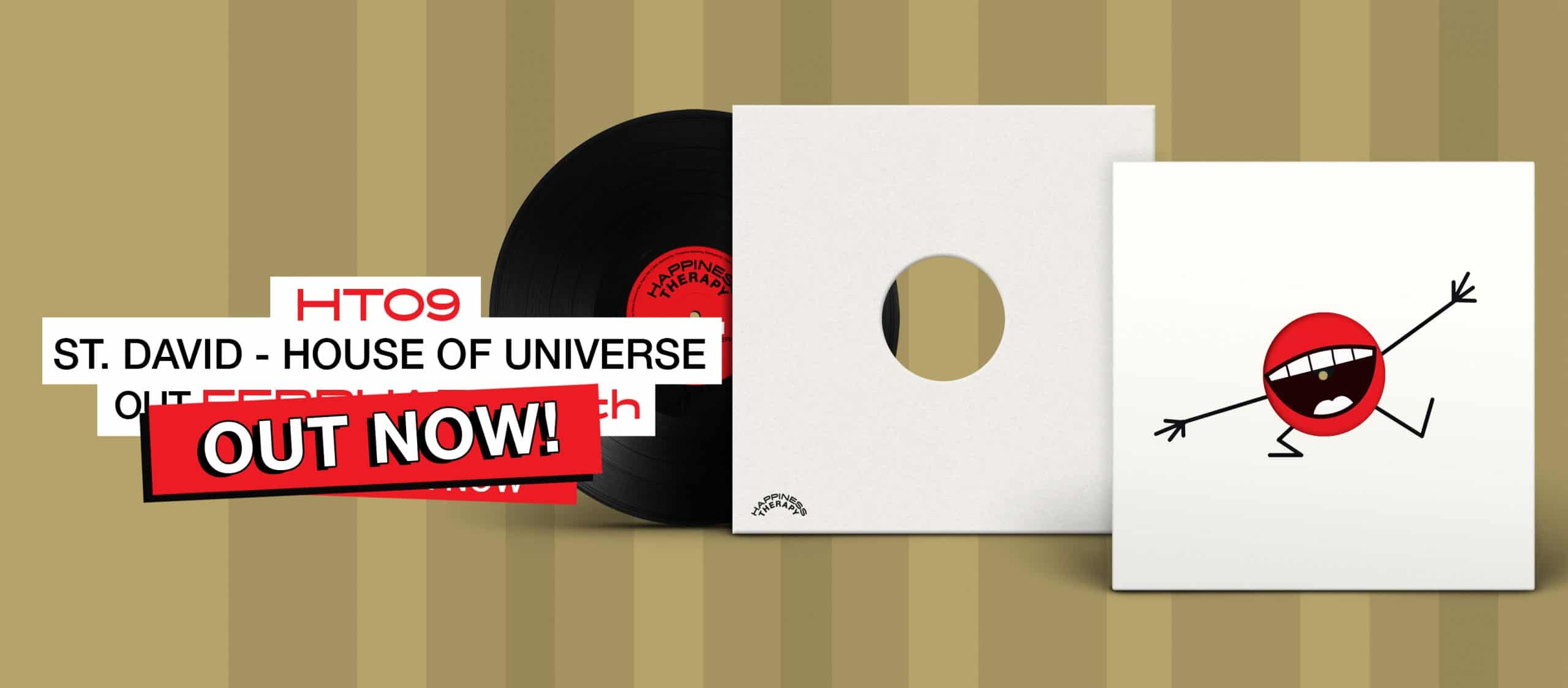 For example you know it's Kerri's classic Climax records when you pick it up and it has that yellow "nuclear" sign!
I plan to keep this aspect for all the records that I'm gonna release going forward.
The House Of Universe EP name speaks for itself. I can't wait for this record to be released.
Here's my favourite pick from my EP
Q3: Who are your greatest influences as a producer?
Tyree – Hardcore Hip House (Deep Housetramental Mix)
This track perfectly represents the Chicago house stomp feel which has inspired my productions.
Todd Terry – Say It Again
Todd Terry is one of biggest inspirations for me when I need to program my drums on my MPC. I love this period when sampling become an art.
Mood II Swing – Move Me (Alternative Mix)
Sexy and dub are the key for me. I'm not particualrly into full vocal diva songs but this is the dub point that a track must reach to hit me. I repeat I love the dub style.
Q4: Please tell us about the electronic scene where you are based. Which artists from your local scene past and present have inspired and encouraged you and what parties that you love going to have helped your musical evolution?
Bari has become a great capital for House Music over the last couple of years and I feel very honoured that along with some other great producers from my hometown like Rhythm Of Paradise and Nico Lahs that we have all been working very hard to bring our sound to the main international panorama.
Q5: Your Studio: Please can you tell us about your studio. What is your production set up? What is your indispensible piece of equipment or plugin that you use for your sound? What is next on your studio shopping list and please can you give us your three favourite studio tips for up-and-coming producers?
I would say that I'm not a machine dependent producer and don't need to have tons of gear that I don't use sitting in my studio. My ethos is definitely only use what is essential. "Less is more" is what I have learnt over the years. It's not what you have but it's how you use it that makes the difference.
You don't even need to have a real TR 909 but know how to recreate it with just a sample. Do you know what I mean ? Nice.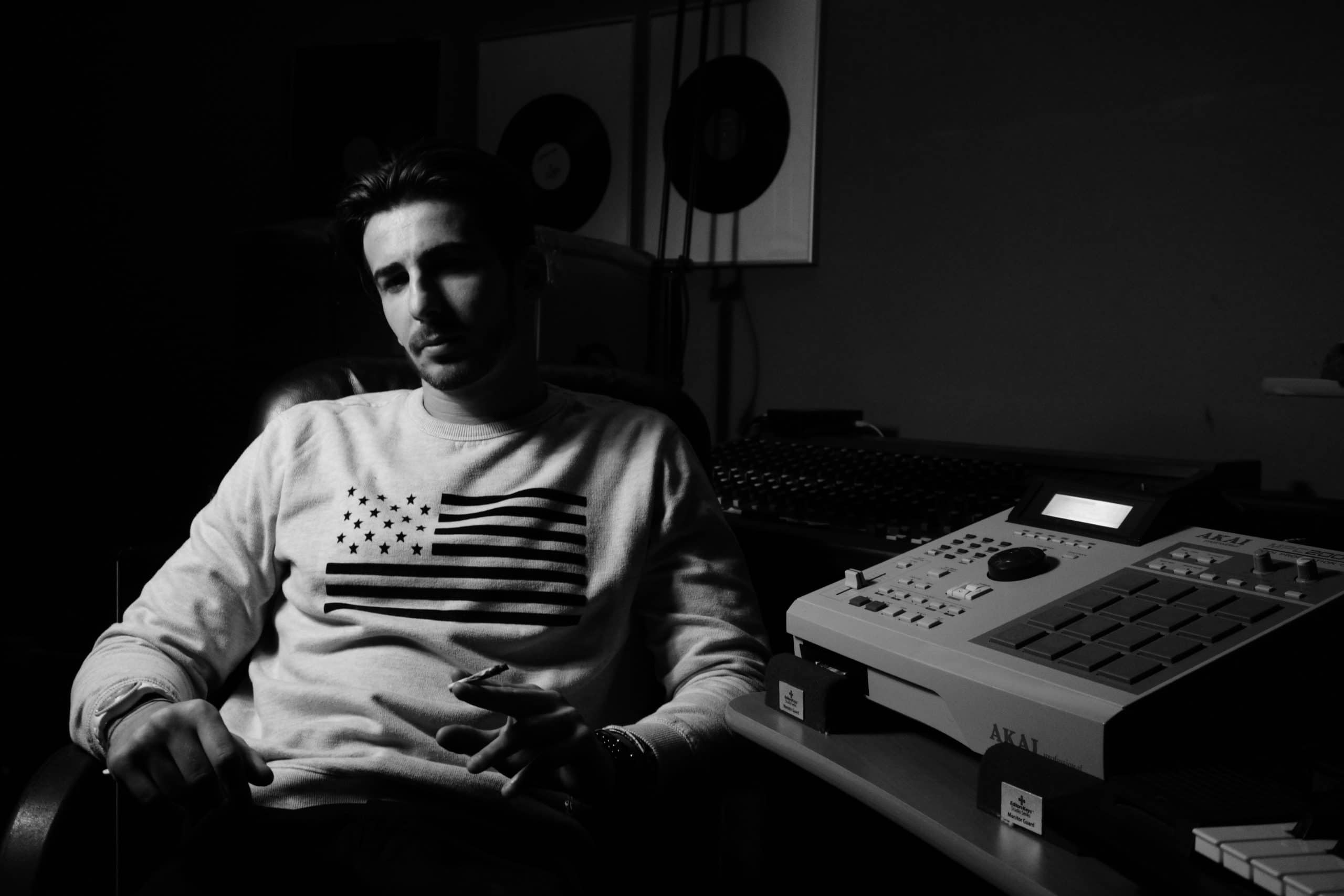 With regards to my studio, I will never renounce my lovely Roland console desk from 1985. It's the crucial point of my mixdowns and second to my Mpc2000xl that I really love like a baby. The rest is every-time a mystery because there's no rule when and how your creativity hits you. You just have to love what you are doing and never force yourself to the perfection.
Sometimes I just start jamming around with the MPC or start playing some chords on the Rhodes and then I realize that I finished a new great track.
3 tips x new producers :
1) Listen to tons of records.
2) Less is more.
3) Find a way that people can recognize your own personal touch in your music.
Q6: What else can we expect from St. David in the next 12 months?
This new year, 2021, is going to be very exciting because I'm working on lots of new stuff that I can't wait to share with you soon.
In my plans, I have some records already on pre-sale and they will be out in this period like an EP on Imogen Records, one on Skylax Records, and a remix for Mate Records that I made for the project 34th Floor Experience. It's a new project from my brother Michele who is also known as Rhythm Of Paradise or Gourment De Funk and it will also feature a remix from my dear talented friend Nico Lahs. All of us are from Bari.
I will also have the pleasure to release a track on a "Historical" record label from an artist from the 90's that I really admire and who I am devoted to.
Also on my label I will release a new title Grand House EP that I can't wait to share in the summer.
Very soon there will be a preview of the next Theory Of Swing release and it will feature a great jazz musician from the 90's in the style of Karizma. But I will keep you in suspense on this one right now!
Last but not the least I will be also be releasing under my alias Spiritual Emphasi with a return to the mothership label Cosmic Rhythm.
I think it's gonna be a very busy year!
Love this? Check out our Disco and House playlists HERE
For more info please check:
St. David Facebook: https://www.facebook.com/st.david.housemusic
St. David Soundcloud: https://soundcloud.com/st-david-music
St David Instagram: https://www.instagram.com/stdavid909/
St. David Discogs :  https://www.discogs.com/it/artist/5405920-St-David
Happiness Therapy Facebook: https://www.facebook.com/HappinessTherapy.France
Happiness Therapy Instagram: https://www.instagram.com/ht_rec/
Happiness Therapy Twitter: https://twitter.com/HT_France
Tags:
Happiness Therapy
,
house music
,
kerri chandler
,
St David
,
todd terry