Thommy Davis – 7 Tracks Which Massively Influenced My Career (LV Legends)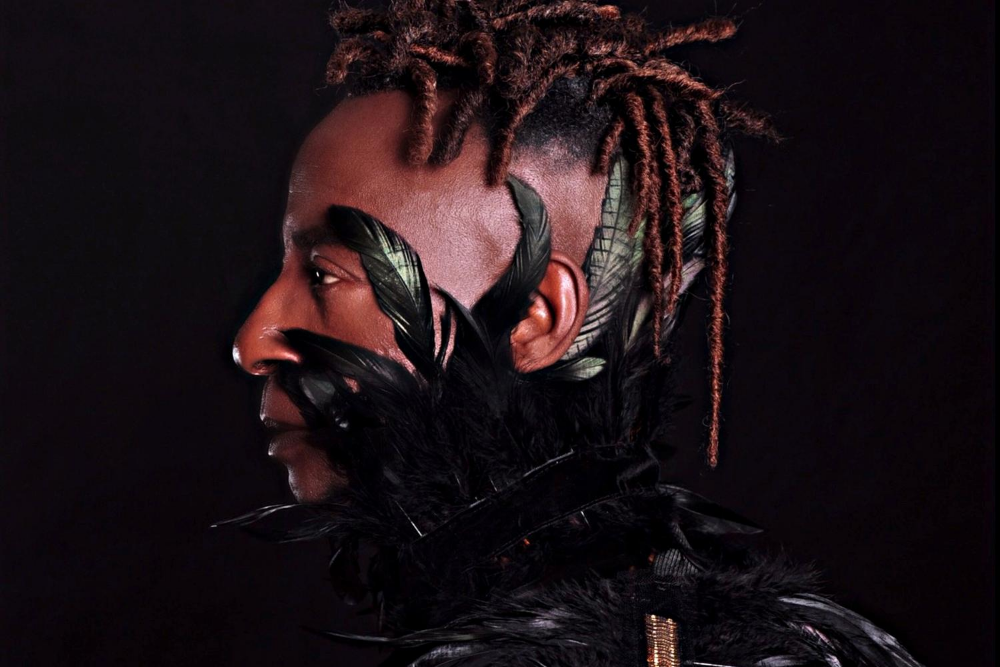 Thommy Davis – 7 Tracks Which Massively Influenced My Career (LV Legends)
Thommy Davis is a true legend of the house scene. Hailing from Baltimore he has been creating house music for more than 40 years and is one of the founding fathers of the Baltimore sound. Thommy has been working closely with another Baltimore legend DJ Spen for many years. Together they run two of the most successful house labels around today Quantize Recordings and Unquantize, along with label co-owner Kelly Spencer.
Thommy is also one of the members of another legendary house outfit The Basement Boys along with Teddy Douglas and Jay Steinhour. They have been crafting ground-breaking music since the late 80's. As well as their own productions the trio have produced classics for many scene luminaries including Ultra Nate', Crystal Waters, Mass Order and many others. Along the way their work has received multiple awards, gold records and a Grammy nomination.
Thommy is as busy now as ever with his own releases, co-productions and as a writer for a multitude of successful artists. His latest release is a full Thommy Davis artist album Mr Davis. Easily one of our favourite albums of the year to date you can check out our review HERE and our premier of his sparkling rework of Hot Shot below. Here is Thommy's description of the album.
"A musical journey often leads to places that you have lived through, and along the way you pick songs you love and people who love you that have traveled the road with you. This album project was like a map, souvenirs and a scrapbook of emotions wrapped into tunes that made it a never-ending road of self-reflection!" – Thommy Davis
To celebrate the release of yet another wonderful chapter in Thommy's career we asked him to chart some of the key tracks that have road-marked his career. Get ready for a fantastic feature.
Thommy Davis – 7 Tracks Which Massively Influenced My Career (LV Legends)
1. Quartz – Beyond The Clouds
It was 1978 and this tune was in the height of Disco. I was in love with the way it was recorded and it included heavy orchestration. It had Gospel influenced piano riffs and solos that moved through a heavenly suite. I idolized these gentlemen and back then, and to this date, I wish I could capture their incredible sounds. I was 17 and in a local club that had a Richard Long sound system that pulsated with this tune. It was a time when elaborate décor and sound catapulted the music and the celebrative atmosphere into a sound utopia. Guys like Boris Midney, Mike Theodore, Cerrone, and Giorgio Moroder were my heroes in music.
2. Salsoul Orchestra – Magic Bird Of Fire
'The Firebird Suite' was written by Russian classical composer Igor Stravinsky for the 1910 French ballet. The Salsoul Orchestration underscored the love I have for classical, thus ironically proving to my then young ears that you can put a beat on anything when done right! Also, this track introduced me to the brilliant world of Vince Montana! After producing and trying to get as close to the feel as I could, it wasn't until decades later the fortitude came to not settle until a song is great. And by great I mean, when the listener stops listening to the beat and just feels it equal to all the music. I aspired to one day be like these guys.
3. Modern Romance – Salsa Rhapsody
Already a Garage classic, this tune from around 1981 formatted us club-heads to the sound of throbbing bass and the dub. It resonated with us so much that the first record that Spen and I made, called "Git Da Hole", became one of the founding records in the new genre, then called 'house'. The group was called 'Dem Niggaz". It caused a lot controversy because of the negative connotations that people took from it. I pressed an acetate while working in a record store to test the record. Unsure whether to press it, customers would affectionately ask for it saying "Do you have that record by them niggas (slang for brothers).
Cleverly, I called the group "Dem Niggaz" thinking that it would only be one pressing to meet the local customer demands. It soon was a global smash distributed on my own label Thomix Records out of the back of a record store from a cassette and it paved the way for the Baltimore sound. Soon, Baltimore producers were popping up everywhere including the sound of Baltimore club music and the birth of The Basement Boys. Spen was only 16 years old then and he and his group went on to write "Girl You know It's True" for Milli Vanilli.
4. Basement Boys – Love Don't Live Here No More
This is the first Basement Boys record. It is the first example of taking a ballad song and making it a club anthem, Teddy Douglas did the vocals himself. The guys and I (Teddy Douglas & Jay Steinhour) traveled from Baltimore to New Jersey's Zanzibar club to see the legendary DJ Tony Humphries, carrying our reel to reels for him to play. We were fans of the new bass driven sound such as the man himself Boyd Jarvis had created on songs like Visual "The Music Got Me". In our basement, we had no idea that this sound would be related to Baltimore decades later.
A small independent label called Jump Street Records signed it and from that point on we were out of the basement. Its a kind of Rose Royce versus Lenny Williams approach. All of us were DJs and loved the sound of Philadelphia and we were trying to get as close as we could to that sound with minimum equipment. We were absolutely thrilled to be in rotation with artists and producers like Ceybil Jerfferies, Robin S, Jovonn, Boyd Jarvis, Phase II, Josh Milan, Kerri Chandler, Kevin Hedge and so many more. We would never be anything without Tony Humphries, who to this very day still believes in the Baltimore sound. Not only did he spin in the Zanzibar, but he had mixshow on WBLS in New York. If he liked something, the world followed. Soon he broke Ultra Nate' "It's Over Now" that gave us international exposure.
5. Crystal Waters – Gypsy Woman (She's Homeless)
Break the rules, says it best! With Ultra Nate's success on Warner Brothers, we started to take it seriously that we weren't just lucky. This song changed what we believed would always be an underground audience. We met Crystal at a Washington DC seminar, she was part of a duo called Modern Art and she had this sound and linage that was evident on her cassette demo that she gave to us there. From the minute Neal completed the full version (which is a masterpiece in itself), we stripped it down to make a DJ dub that stripped down to the Zanzibar sound we were so fond of." That version caused a frenzy from a demo! She was signed on Mercury Records and we were on our way to having multi major labels! Following that was Those Guys "Tonight" on MCA, NuGroove Record with 33 1/3 Queen and more! To think we did all the mixes live with four hands on a 16 track and tape! One mistake would mean that we would do it all over again. It was how we learned the intricacies of the mix – literally hands on. Till this day Neal Conway and I are close friends and you can see his credits on my first solo album too!
6. Mass Order – Lift Every Voice
Personally, this song is the soundtrack of a lifetime from the the trio Mass Order (most people don't know that they are a trio, Just two were vocalists). The lyrics will forever be a househeads credo. They are the most talented guys you were to ever meet – R&B vocalists with bravado to expand into dance. It was life changing to be working at a pace that just kept rewarding. I know for me it felt phenomenal with a cost which was labels were signing everything we did to album deals that included other genres other than house. I never wanted to do anything but dance music. The whole experience really taught something that I carry to this day – I can only be happy doing what I love and I love to dance. Some folks can be multi-genre'd, but I can't and neither did I ever want to. The journey into majors that wanted to change the sound or diversify almost cost me that original love. I learned to never do it again, not for any amount of money or prestige. The other great thing it taught me is that I should always be a part of team, stay in my lane and that music must be all inclusive. You can hear it on my productions, especially on my new album.
7. Thommy Davis – Nightrain
Returning to some of the edgy sound, "Nightrain" made a statement about this thing called 'house'. One of the earlier love's I had was with the Detroit sound of Mayday and Juan Atkins. There is something simple about Techno that has no boundaries. While house had grown up, even the simplicity of it, there was no limit to what Spen and I could do. Following "Nightrain" was "Funky Casanova," "Mars Needs Women," and more with the same ideology and pounding energy. As a DJ, I have watched these records become timeless with their catchy beats, synthesizers and dancefloor 'know how'. Spen and I work so well together and he is an expert at speaking "Thommy", as he calls it. It's that rhythm that makes these kind of records modern, yet nostalgic, like Art of Noise, Kraftwerk, Malcom McLaren all wrapped into one!
Grab Thommy Davis brilliant new album Mr Davis from: https://www.traxsource.com/title/1388804/mr-davis
Love this? Check out our House and Disco playlists HERE
For more info check:
Thommy Davis Facebook: https://www.facebook.com/ThommyDavisDJ/
Thommy Davis Mixcloud: https://www.mixcloud.com/Djthommydavis/
Quantize Facebook: https://www.facebook.com/QuantizeRecordings/
Quantize Soundcloud: https://soundcloud.com/quantize-recordings
Tags:
Baltimore House
,
Crystal Waters
,
dj spen
,
The Basement Boys
,
Thommy Davis
,
Tony Humphries