Vince Watson's The Ten Greatest Deep House Cuts of All Time.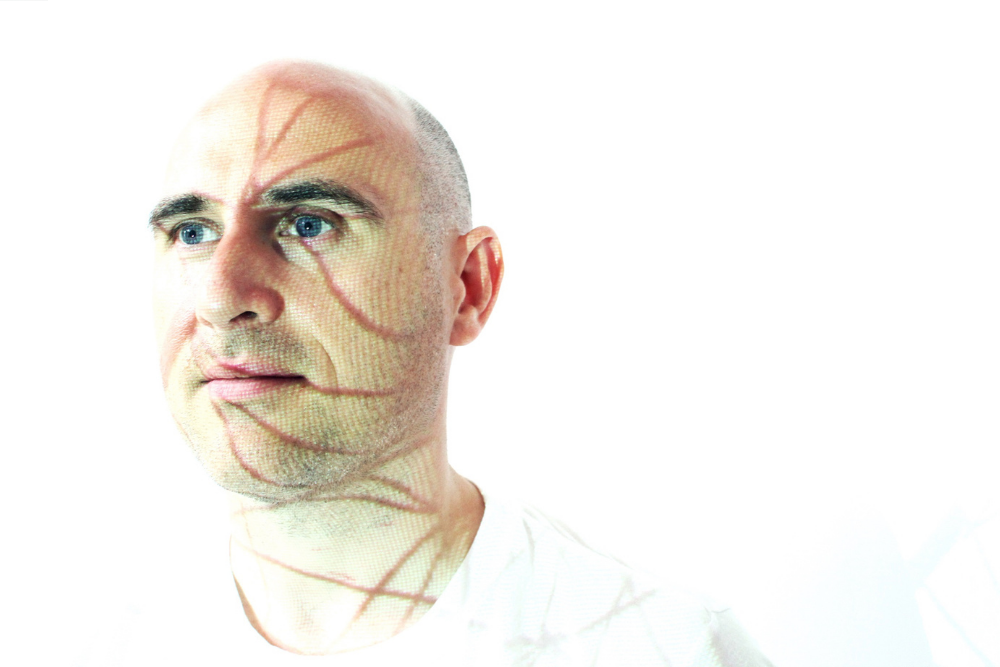 Vince Watson's The Ten Greatest Deep House Cuts of All Time.
Hailing from Scotland but now residing in Amsterdam Vince Watson is a hugely respected electronic pioneer with more than 20 years crafting everything from enigmatic techno to deep groove infused house music. He's an artist who has built up an incredible following among his peers, clubbers and music lovers alike. His incredible production and DJ skills have seen him travel the globe holding down a lauded residency at Berlins Tresor and playing Richie Hawtin Enter events along the way.
His latest release see's him unleash a mighty remix package for tracks from his 9th studio album Via. Inviting the cream of the electronic world to lay hands on his musical creations there are sublime remixes from Joe Claussell, Osunlade, Steve Bug and Manoo. You can check out our premier of the incredible Joe Claussell remix of Progress below for 11 minutes of pure deep house musical bliss. Featuring Joe's most trusted musicians and overdubbed loops from the original it's nothing short of a modern masterpiece. You can also check out our review of the EP HERE.
To celebrate the release we asked Vince to put together a list of his favourite 10 Deep House cuts of all time.
Grab Vince's Via Remix EP here: https://www.traxsource.com/title/1396267/via-the-mixes
Vince Watson's The Ten Greatest Deep House Cuts of All Time.
1 Pepe Bradock – Deep Burning
The subtle delivery of the classical sample along with its slow building pace is just perfect.
2 Ron Trent – Look Beyond
A wonderful fusion of tribal beats and awesome Hammond organ. This as musical as it gets.
3 Franck Roger – Jeware
The filtering on the piano motif is so subtle and smooth and along with the offbeat rims makes it a brilliant groove.
4 Osunlade – Human Beings (Atjazz Remix)
On the more techy side of house but such a gorgeous progression in the stabs.
5 DJ FreeTz – Wohlala Ngentombi
An absolutely amazing track. Mostly unknown but has been one of my mid-set cool downs for a long time. Beautiful.
6 Chieko Kinbara feat. Josh Milan – Just Like Love (Timmy Regisford & Adam Rios Remix)
When the chords change slightly halfway through, almost randomly and unexpected, it feels just so perfect. Great track.
7 Little Louie Vega – A New Day (Axel Tosca Fender Rhodes Solo Mix)
The balance of moody deep pads and a wonderful solo is just amazing.
8 Zepherin Saint – Love Language' (zOGRi Dub)
One of the best house tracks in the last 10 years in my opinion. Absolutely amazing
9 Cee Elassaad – Don't Leave Me (Feat. Unqle Chriz)
When I first heard this it went immediately to the top of my house chart. Sublime!
10 Joe Claussell – Spiritual Insurrection
An all time classic of Joe's. Those Caribbean sounds that come into the track towards the end are sick!
Grab Vince's Via Remix EP here: https://www.traxsource.com/title/1396267/via-the-mixes
For more info check:
Vince Watson Facebook: https://www.facebook.com/vincewatsonmusic/
Vince Watson Soundcloud: https://soundcloud.com/vincewatson
Joe Claussell Facebook: https://www.facebook.com/Joe-Claussell-47558567307/
Tags:
Adam Rios
,
Atjazz
,
Cee Elassaad
,
Chieko Kinbara
,
Deep House
,
Franck Roger
,
Joe Claussell
,
Little Louie Vega
,
osunlade
,
pepe bradock
,
ron trent
,
Timmy Regisford
,
Vince Watson
,
zepherin saint
,
Zogri