LV Selectors 76 – 6th Borough Project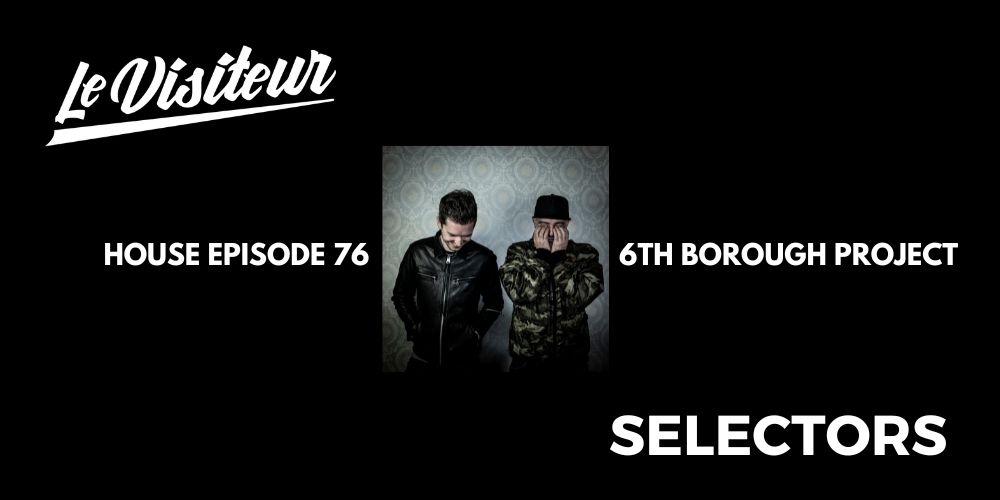 Heavyweight Scottish production duo 6th Borough Project have a wicked new EP Rhythm and Truth landing this coming Friday on Jimpsters ace Delusions of Grandeur label. Delivering again on the trademark deep disco meets groove infused house sound that has made them cult favourites across the globe it's a delight of a triple tracker. Arriving on vinyl and digital if you are after a digital copy I would suggest hitting the pre-sale button sharpish.
We also premiered Keep On from the EP a couple of days ago HERE and you can check it below
Grab the EP via: https://6thboroughproject.bandcamp.com/album/rhythm-truth-ep
To celebrate the release we asked them to step up to the LV decks for our Selectors series and as you might expect it's a sublime mix from these two seriously talented DJ's. Check it at the top of this post.
We also chatted to them about the mix and some of their own favourite mixes. Check it below
What can you tell us about the theme of the mix and what are some of the key tracks for you?
No specific theme just some music that felt good together. 1hr mixes are fun but you only get a snapshot. It's so much easier to build a groove (and a narrative) so you can take people and (yourself) to some interesting musical places when you have 3, 4 hrs and beyond.
How does the style of mix here compare to how you would approach a live DJ set?
Without other humans it's always a different energy. I doesn't make you musical choices worse just different. What you may lack in energy you make up in having a lot more of a freer mind with your choices when there is no humans in front of you.
Which other artists DJ mixes do you find yourself coming back to time and again and do you have a favourite that you gravitate towards?
You know what it's something I did 24 -7 most of my life was listen to mixtapes of other DJs, but I found in the last few years through various reasons I hardly get round to it. I need to get back to it as there are some amazing shows and podcasts out there. I always would still check for guys like Ron Trent when he did his worldwide shows or various friends radio shows but not enough.
Please can you give us a soundcloud or YouTube link for a mix along with a sentence about why you love it.
I think it would be hard to pick a favourite, but this is a live recording from 2017 at the Album launch for our Find Your Rhythm LP which was at Cabaret Voltaire with me and Graeme playing b2b from open to close and epitomises what we are all about about when we play together and get control of the full evening. I remember it being a great party that night (and after!).
For more info on 6th Borough Project and Delusions of Grandeur please check:
6th Borough Project Facebook: https://www.facebook.com/6thboroughproject
6th Borough Project Soundcloud: https://soundcloud.com/6thboroughproject
Delusions of Grandeur Facebook: https://www.facebook.com/delusionsofgrandeurrecords
Delusions of Grandeur Soundcloud: https://soundcloud.com/delusionsofgrandeur
Delusions of Grandeur Instagram: https://www.instagram.com/delusionsofgrandeurrecords/
Love this? Check out more from 6th Borough Project HERE
Like what you hear? To help support LV Online buy us a coffee via Ko-FI. Click HERE
Tags:
6th Borough Project
,
Delusions of Grandeur