Alix John – Just 4 The Beat Records – Top 10 Influences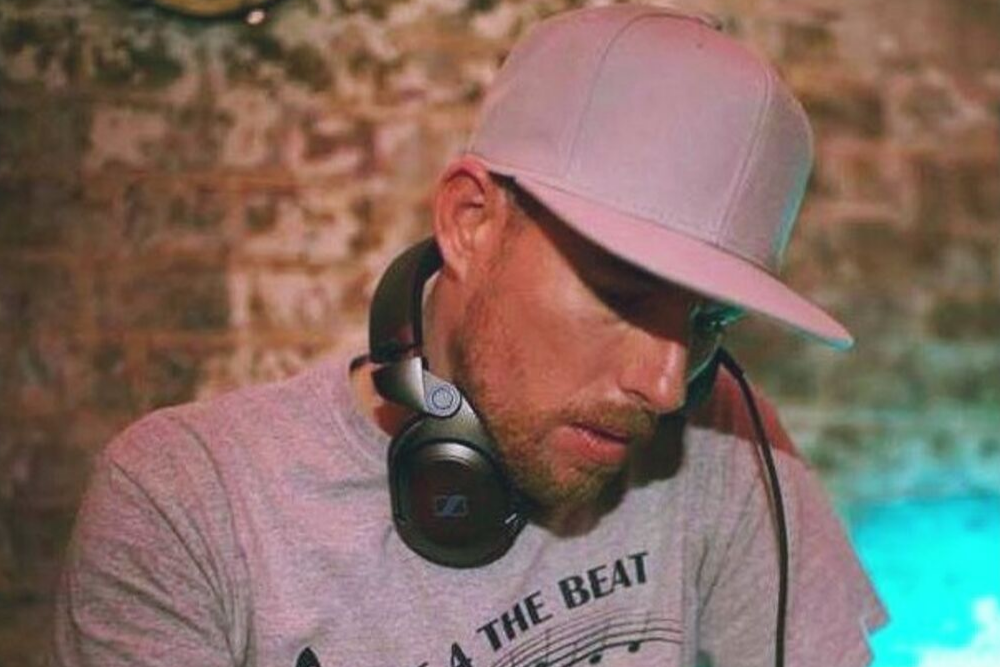 Alix John – Just 4 The Beat Records – Top 10 Influences
Last week we premiered Urban Haven's Nara and reviewed their excellent Human Experience EP which you can check HERE. It's a brilliant track with frenetic drums and a super smooth organ, a real classic slice of House music. The release turned us onto the label behind it Just 4 The Beat Records based in London.
We tracked down label boss Alix John to have a chat about some of the tracks which have influenced him over the years on his journey to launching Just 4 The Beat Records. He also put together a superb house mix for us which you can check out below along with a Top 10 of tracks which have Influenced him. It's packed with classic US Garage and House Music.
If this is your vibe make sure you check out Urban Haven's Human Experience on Juno: https://www.juno.co.uk/products/urban-haven-human-experience-ep/740033-01/
Alix John – Just 4 The Beat Records – Top 10 Influences
My Early influence was US Vocal House & Garage. Here are a few of my personal favourites!
Track Masters – I Need You So Bad (Feel This Mix)
One of my memories of vocal house was this gem. It was released on the legendary Nervous Records and heard on a select few pirate radio stations in the early 90's
This did it for me!!!
Julie Brannen – I'll Be Good To You (Dub Sdub) (6:23 Again Mix)
The unmistakable sound of Kerri Chandler, I was hooked on his sound after this! An amazing Record.
UBQ Project – We Can Make It (feat. Kathy Summers)
An all time classic. Goosebumps every time!
Blaze – Live The Happy Life (klub head vocal)

Blaze, Wow!! Where do I start. This is one of many beautiful songs from their incredible back catalogue!
Mike Huckaby: All By Myself
Then the sound of Detroit entered my life with Mike Huckaby's Deep Transportation Vol 1 which is still in my record box to this day!
Big Moses – That's How Much I Love You (Mo's Original Mix)
Ambrosia "Thats how much I love you" Big Moe! This track reduces me to tears of joy every time I hear it. Shelter NYC at its best,
Kai Alcé ft. Kemi – Feeding
I was then introduced to the sound of Kai Alce. NDATL001 was a glance into a pandora's box of a whole new generation of producers and DJ's coming out of Detroit, Chicago & Atlanta,
Cachao – Eleggua (D'oke mix)
The impact that D'òke's music has had on my life can't not be put into words, coming from the canary islands his sunshine fuelled creations helped me through one of the toughest tests of my life. You need to hear this!
Ron Trent – Journeyn2u
Ron Trent needs no introduction and neither does this absolute weapon.
Not the most obvious to most but personally i always reach for this when i wanna turn the heat up a couple notches!!!
Urban Haven – Roots (Reprise Mix)
Music continues to inspire me in all its forms and this track in particular is the latest example of how music connects us as human beings.
Urban Haven delivers this sumptuous reprise taken from the (Human Experience EP) out now on Just 4 The Beat Records!
For more info check:
Just 4 The Beat Facebook: https://www.facebook.com/Just4TheBeatRecords/
Just 4 The Beat Soundcloud: https://soundcloud.com/just4thebeat-records
LV Mixtape 071 – Alix John [Just 4 The Beat Records] – Tracklist
1. Roots (reprise) Urban Haven – Just 4 The Beat Records
2. 4wrd Motion – Kyle Hall
3. Nara – Urban Haven – Just 4 The Beat Records
4. Feelin Jazzy – Pap Spencer (HHA Edit)
5. Session 201 – HT Zero, feat Kai Alce
6. Sweet Rotation – Aleqs Notal
7. Hypnotising – Urban Haven – Just 4 The Beat Records
8. Dachshund – Must Say (HHA Edit)
9. Antons Room – Monty Luke
10. Once Again – Matt Masters
11. Dwson, feat Sio – Forbidden Fruit
12. Roots (main mix) Urban Haven – Just 4 The Beat Records
Tags:
Alix John
,
Blaze
,
Just 4 The Beat Records
,
Kai Alice
,
kerri chandler
,
Mike Huckaby
,
nervous
,
ron trent
,
Shelter
,
US Garage
,
us house