Bustin Loose – Le Visiteur Featured Artist & Mixtape 072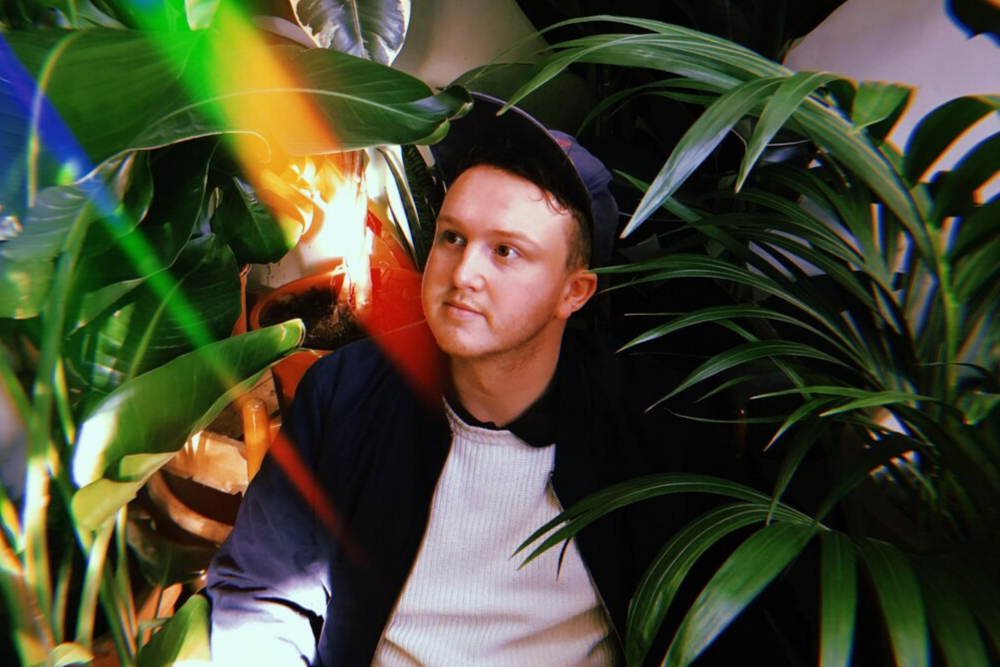 Bustin Loose – Le Visiteur Featured Artist & Mixtape 072
We first featured Bustin Loose aka Tom Lilly on the blog way back last year when we spoke to him about his parties in London. Since then he has gone from strength to strength as a promoter, DJ and as a producer in his own right.
With his club night 'The Disco Express' he tries to recreate the anything goes atmosphere of late 1970's New York, it's flamboyant and exciting. It is also graced with an anything goes crowd who are hugely appreciative and knowledgeable of the music. On the strength of the events at Shoreditch Platform he also just about to host an event at E1 London's Black Studio.
On the production front Bustin loose has just released an EP with the brilliant Toy Tonics Label as part of their Edits Series. We were blown away by the EP which is packed with straight to the dancefloor disco jams and we featured it earlier in the month, you can check out our review HERE.
Given the huge strength of the brand new release and the ever growing power of The Disco Express we thought that we speak to Tom again to discuss how his events have been progressing, how his production career is going and also to get some good tips down for a night out in London. He also put together a proper feel-good disco mix for us. Check it out below.
Hi there Tom,
Thanks for speaking to us today.
For our readers who haven't come across your releases before how would you describe the musical style of Bustin Loose?
Thanks for having me John. Good to be back! The musical style of my Bustin' Loose project is essentially to deliver music with soul. Groovy stuff to get down to after the long haul of the week. I have no boundaries to my music and like to bring a sense of positivity to the dance floor.
How would you describe your latest EP which is out now via Toy Tonic's Edits series and please can you give us a bit of history about the release?
Overall, the concept is about breaking free from the humdrum of the nine to five to go and party in the city.
The flow, from one song to another, is to depict a night out in New York. So Fine, Anytime is about picking up someone on the dance floor. Midnight In the Big Smoke, is the journey home, running from the cops.
Tribute To Sonia, is about a famous American poet, Sonia Sanchez, most often associated with the Black Arts Movement and female empowerment. It ties in massively with what the discotheque and disco music represented to the minorities in the late 70's and early 80's New York.
The freedom to express yourself in whatever way regardless of societal or cultural pressures is what truly amazes me about the New York 70/80's club scene.. In a world full of prejudice it is nice to have a bit of this. A place where you feel at one with yourself.
The EP is essentially an homage to that era and more so the inimitable feeling that the early disco era created.
What can you tell us about the theme of the mix that you put together for us and what are some of the key tracks for you?
The theme is good vibes disco, nu-disco, funk and house. The Dimitri From Paris edit of Teddy Pendergrass (You Can't Hide From Yourself) is a particular banger. I also rate The Funk District's tune Get Movin'.
You are of course behind the Brilliant Disco Express night at Shoreditch Platform, please can you tell us the ethos behind the club night and what upcoming events do you have that you are really excited about.
Saturday September 28th – we host Tiger & Woods, Fouk and COEO in the notorious Black Studio at E1 London.
Our Halloween event on the 25th Oct at Shoreditch Platform sees us reunited with Jacques Renault after a sold out loft party a couple of years ago.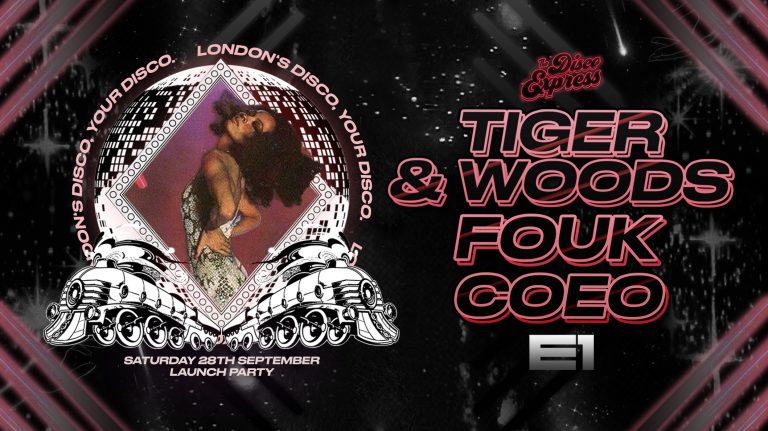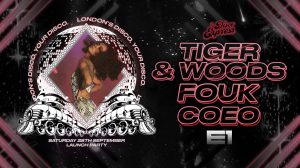 Which 3 tracks that have been dropped at the club really sum up The Disco Express for you?
Teddy Pendergrass – You Can't Hide From Yourself (Dimitri From Paris Remix)
I'd have to go back to the Teddy Pendergrass tune. 100%
The lyrics speak volumes for me. It's a people magnet for any dance floor.
Straight From The Heart – Loose Change – (Joey Negro Mix)
A feel good classic that evokes irrepressible happiness and a top class edit.
Glenn Underground – Do It
A staple track of my sets at The Disco Express. Absolute banger. After working with Glenn in 2018 his attention to detail amazed me, his music is flawless and has so much soul.
What can you tell us about the disco scene in London right now? What parties, venues and artists are really standing out for you at the moment?
The disco scene is ever growing. We're seeing some fabulous line ups and day parties across London. The La Discotheque events stand out for me.
You are also events manager at the Shoreditch Platform which has built a big reputation over the last couple of years. What do you think it is that makes the venue really stand out in the capital?
The location is pretty awesome. Slap bang in the middle of Shoreditch helps a lot. I'd extend that by saying the fact it's an old train station gives it a rich cultural heritage that not many other venues share.
You can't find many good loft spaces like it. We've kitted it out with a brand new Funktion One F218 Sound System and it really packs a punch. It's about big quality in a small environment.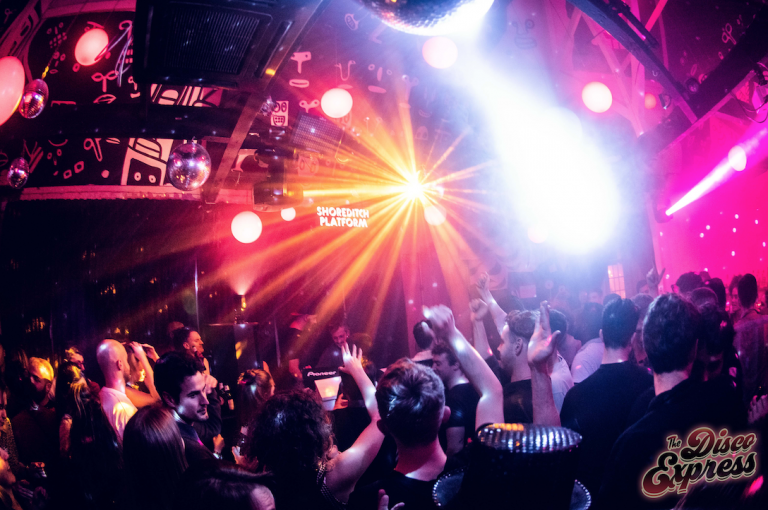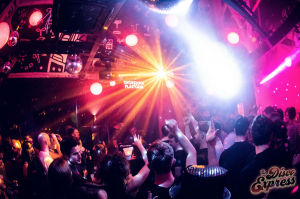 Of all the DJ's who you have played alongside over the years if you had to pick four for your ultimate club night. Who would they be and why?
Glenn Underground – A true legend of Chicago House music
Etienne De Crecy – No words can describe. A pioneer of electronic music you can't not have him in this line up.
Bosq – For the afrodisco blends, he delivered one of the best sets at Shoreditch Platform I've seen.
COEO b2b Kapote b2b Rhode & Brown – Just why not? What a combo.
(Wildcard) – Salary Boy – The kid has mad energy! Loved his set.
Please can you give us 3 tracks which Toy Tonics have released which have really stood out for you.
Kapote – Jaas Func Haus (Rahaan Remix)
Kapote's production is warm and fuzzy there's always so much width to his sound and penetrating bass. Rahaan has done a class job on this number.
COEO – Mydonna (Alternate Cut)
Four to the floor banger.
Jad & The – Strings That Never Win
A euphoric take on Tim Maia's Bom Senso.
What else can we expect from Bustin Loose the artist in 2019?
Bangers galore.
No but seriously. We have a brilliant programme for The Disco Express, yet to be revealed, so expect lots more sets at Shoreditch Platform.
And finally, please can you give us 4 tips for a great day out in London. A place to buy records, a place to eat, a place to drink and a place to dance.
Cosmos Records
Yao Kee, New Cross
My mate Dave's
E1 London's – Black Studio (Sept 28th, obviously)
For more info Check:
Bustin' Loose Facebook: https://www.facebook.com/bustinloosedj/
Bustin' Loose Soundcloud: https://soundcloud.com/bustinloosedjs
Toy Tonics Facebook: https://www.facebook.com/ToyTonics/
Toy Tonics Soundcloud: https://soundcloud.com/toytonics
LV Mixtape 072 – Bustin Loose Tracklist
Fill Me Up – Elaine & Ellen
Inside Your Love (Swales In Detroit Edit) – Swales
Ya Just Need 2 Believe – Folamour
Hotline Riddim (Jacques Renault Edit) – HNNY
Le Freak (Dimitri From Paris Remix) – Chic
Jaas Func Haus (Rahaan Remix) – Kapote
Odyssey (Art Of Tones Remix) – Ubblahkan
So Fine, Anytime – Bustin' Loose
You Can't Hide From Yourself (Dimitri From Paris Super Disco Blend) – Teddy Pendergrass
Time – Tiger & Woods
Straight From The Heart (Joey Negro Straight To The Groove Mix) – Loose Change
Talkin Bout Life – Aroop Roy
So Long – Jimmy Rouge
Stand By Me (Johan S Remix) – Keith Sibley
Love At First Sight (Kid Creme Vocal Dub) – Kylie Minogue
Get Movin – The Funk District