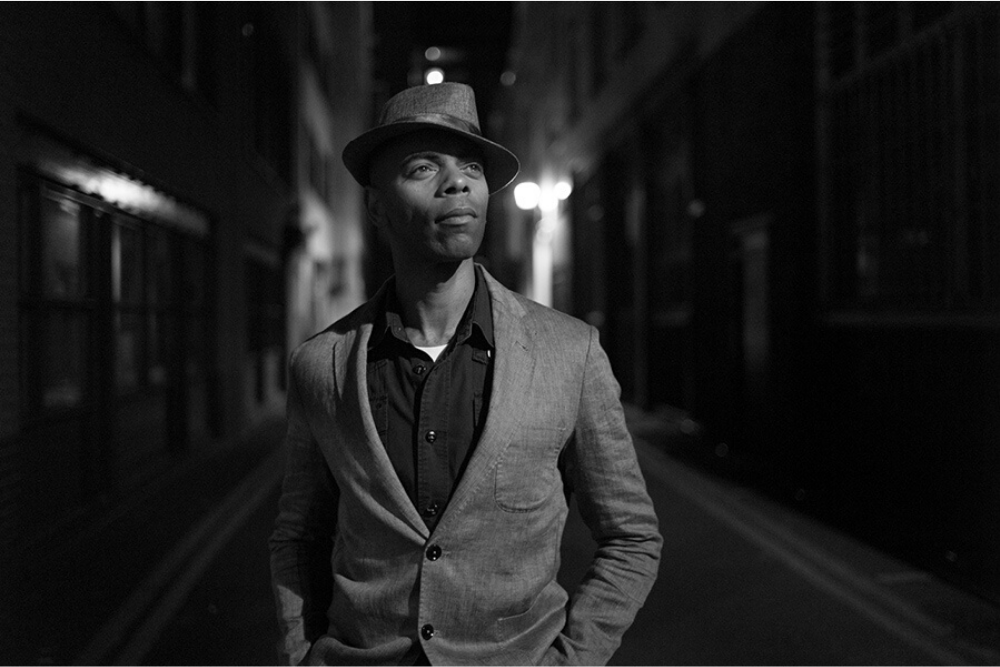 Andre Espeut Q&A
Andre Espeut is undoubtedly one of the most in demand vocalists and songwriters working in the soul / funk / boogie / disco and house scene over the last couple of decades. His work is as prolific as it is packed with quality. During that time he has had 100's of collaborations having sung with everyone from the late Terry Callier to Faze Action, Los Charly's Orchestra, Ron Trent and Hot Toddy.
Le Visiteur Online have been fans for many years and with the release of his brilliant new single Beyond Compare with regular collaborators Situation we though it was high time that we tracked Andre down for an interview.
You can check out our premier of the super classy Sean McCabe vocal mix of Beyond Compare below.
You can check the EP and grab the vinyl from Juno Records via: https://www.juno.co.uk/products/situation-andre-beyond-compare-sean-mccabe-remixes/750702-01/
Hi there Andre,
Thanks for speaking to us today.
For our readers who haven't come across your releases before how would you describe the musical style of Andre Espeut?
This is a great question for me to answer as I work with various projects and productions across many genres. I believe my style is tailored to each genre and sometimes the individual project. I immerse myself into each song so it's a unique journey for me each time. The thread is my voice and that is tinged with and influenced by rare groove, Chicago house, soul, funk and more…
Please can you give us 3 of your own tracks which are quintessentially Andre Espeut.
You Gotta Move
This song was written around the time that Prince passed away and I had just finished an interview with situation at Soho radio and we discussed doing a Prince cover. I remembered that I had read an interview with Prince where he said he loved to cover songs live but he wouldn't record any.  I suggested to the guys that we write a Prince song and they looked really puzzled by this but I insisted that I could try and get the essence of Prince if they give me a chance and I would send them an acapella. So I did and that's how you gotta move was born.
The Message
This track came after talking to my good friends Juan Laya and Jorge Montiel about doing a track which echoed the sounds of Motown. We wanted it to have a message that is inspiring for people to get along with each other but with echoes of how they used to write songs back then.
Night and Day
This track is very special to me as it was the beginning of a journey with my good friend Julian Sanza. This is our third track as a production duo on large music and it is going from strength to strength. This one is a driving deep house production with elements of old school modern house and a hint of the 80's too. There is plenty more to come from this duo, including a massive remix of 'Night and Day' early 2020.
How would you describe your latest track 'Beyond Compare' with Situation which is out now on Situationism and please can you give us a bit of history about the track?
So Beyond Compare was part of a few tracks that I wrote when I discussed with situation the possibility of writing a Prince style song. This time I also sent them through a rough guide for the music as well as the vocal and then they interpreted it from their side. We were also lucky enough to get Sean McCabe's interpretation in his remix which is outstanding
As well as working in many other genres you have built a huge reputation working in House Music. What are your first memories of discovering the genre and how did you get involved specifically in recording house music vocals?
My love of house music comes from the rave scene and particularly the sounds of Frankie Knuckles and Ron Trent. I loved the way people were made to feel as one with the music in this genre, so the appeal of being part of a wider community was always a great pull along with those hypnotic beats and bass lines. My first big foray into the house scene was with a group called copyright where we released "Lifted' 'Yali lo kweli' and 'Be together' for Defected Records.
What would you say are you career highlights to date?
Probably a singing alongside the legend Leroy Hutson in Tokyo last year and Leroy Burgess in the UK a few years before.
If you could organize a collaboration with anyone in house music today who would it be and why?
That's a great question. Sorry I cant chose one so here's a few, Folamour, Dego, Claptone, Ame, David Morales, Louis Vega and Solomun.
What can we expect from Andre Espeut over the next 12 months?
There will be 2 exciting releases from me and Los Charly's Orchestra. A great collaboration remix with me and Laroye as well as a unique track coming out on Ramrock. There will also be more from Julian Sanza and myself along with some unexpected surprises. Stay tuned on my SoundCloud and spotify to find out what those are.
Love this? Check out our House playlists HERE
For more info please check:
Andre Espeut Spotify: https://open.spotify.com/artist/3KYR1NVEcMfJ657LhKRpJn
Andre Espeut Soundcloud: https://soundcloud.com/andreespeut
Situation Facebook: https://www.facebook.com/Situation.Sound/
Situation Soundcloud: https://soundcloud.com/situationswapperino
Tags:
andre espeut
,
Sean McCabe
,
situation
,
situationism