Chuggin Edits – Yes Miss Jones EP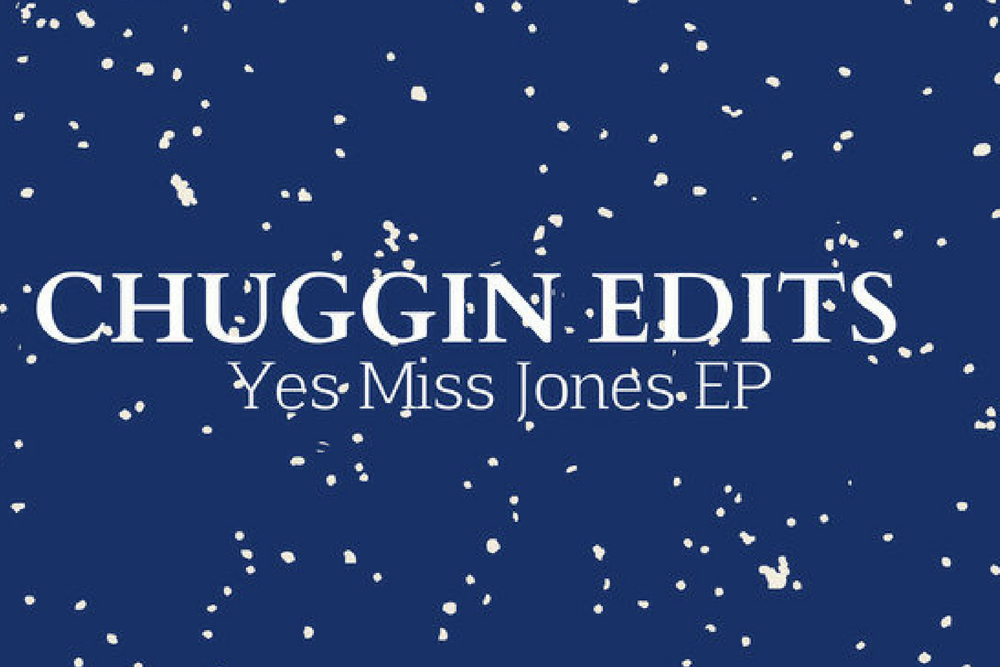 Chuggin Edits – Yes Miss Jones EP
Since dropping as a Soundcloud promo back in March the title track of this EP, a sublime edit of Billy Pauls 'Me & Mrs Jones', has been gathering a serious head of steam with huge support from the DJ community and much in the way of radio play via Craig Charles on BBC 6 Music. I think that it's safe to say that it has become one of the most talked about edits of year so far. Check out our full review HERE or better still it's out now so you can buy the whole EP HERE
Backing this up is a very tasty edit of Sly and the Family Stone's 'If you Want Me To Stay' which is perfectly reworked with the DJ in Mind. Chuggin Edits has given it a moody almost wistful re rub, it's one that works perfectly for the early hours, just add your other half, long drinks and in winter a roaring fire.
Track 3 is another deep groover, giving bass legend Bootsy Collins a super smooth rework. It has a great vocal, almost pleading, it's packed full of passion and pain. This is another one for the early hours.
Track 4 is a stellar rework of Maxwells 'Lonely's the company'. Chuggin Edits has taken what is one of the most horizontal songs possibly ever made and turned the groove up to 11. It's the perfect mix of vocal honey and beat-making nous.
All in this is a brilliant EP from a producer who has really found their sound. You can check out our featured artist interview and his excellent mix for Le Visiteur Online from earlier in the year HERE
Tags:
billy paul
,
Chuggin Edits
,
craig charles
,
fkr
,
sly & the family stone