Don Carlos – 10 Tracks Which Massively Influenced My Career (LV Legends)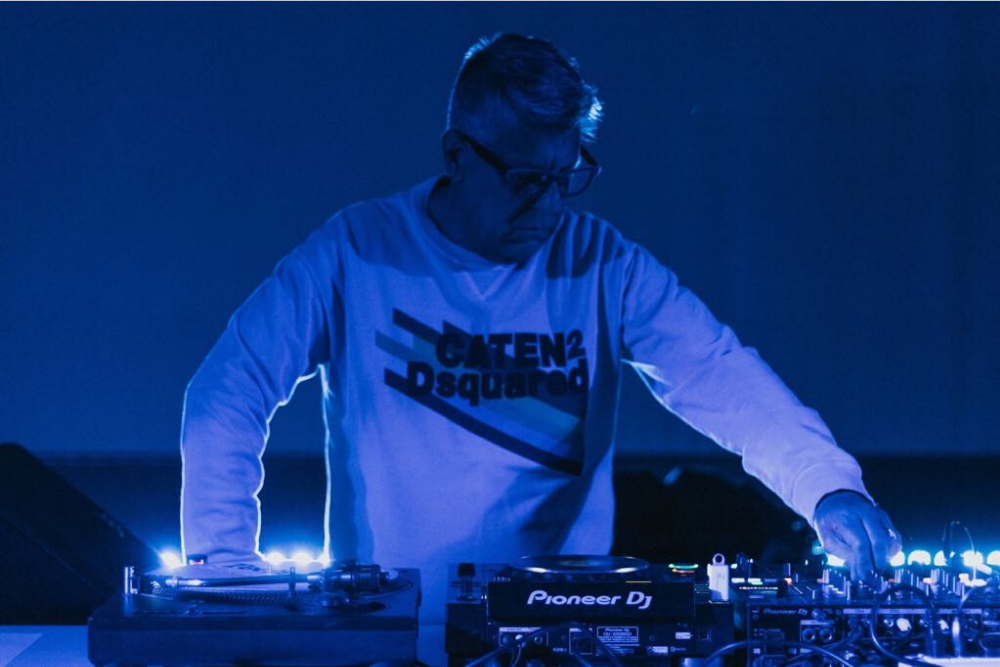 Don Carlos – 10 Tracks Which Massively Influenced My Career (LV Legends)
Hailing from Italy Don Carlos is a musical pioneer without whom it's safe to assume that house music might sound very different today. Starting his DJ career in the 1970's he would move into production in the 1980's. His debut single 'Alone' landed in 1991 and would go on to become a worldwide smash, selling 12'000+ copies on the Calypso label. An early release as part of the Italian Dream house movement it would in many ways set the benchmark for both that scene and also become an early forerunner of what we now recognise to be deep house. Despite represses it is still a hugely sought after record commanding big prices on Discogs.
Alone and his follow up singles would see Don Carlos in huge demand all over the globe picking up huge followings especially in the UK and the US.
Don Carlos would release regularly until the early 00's before taking a few years away from the scene.
He is now back and has realeased some great tracks over the last year including Alina on Imogen last year.
Don Carlos latest release sees him back on the IRMA Dancefloor label with whom he has had many fantastic releases over the years. It's a 20+ track album featuring new versions of some of his classic tracks alongside unreleased tracks from the 90's that he has given a new lease of life to. It's a wonderful release, we wrote about it this week which you can check HERE
It's out now on Vinyl. You can grab it from: https://www.juno.co.uk/products/don-carlos-livin-a-dream/729884-01/
To celebrate the release we asked Don Carlos to give us some of the tracks which have made a huge impact on his own career. Check out the list featuring classy, disco, boogie, house and techno below.
Don Carlos – 10 Tracks Which Massively Influenced My Career (LV Legends)
McFadden And Whitehead, I Heard It In A Love Song
This track by McFadden And Whitehead, "I Heard It In A Love Song" came after the worldwide success of "Ain't no stopping us now". It was a track that made me dream and gave me a lot of satisfaction in the clubs where I started work as a kid DJ and the Philly Sound was my drug. It's a song that can never be missing in my classic sessions
Melba Moore – Standing Right Here
This piece by Melba is the classic track that I always carry with me in my car when travelling and that I still carry in my suitcases and play in my DJ sets whenever possible, I love her voice and her way of singing moves me today as then. It is one of those classics that I would like to remix, it made me grow and I would gladly play it anywhere to enjoy it once again.
Trammps: "Stop & Think" [A Tom Moulton Mix]
Another song that I can't forget, they are Disco for me. This track unlike their other tracks has this sweetness and they put it together with a slower rhythm, but this song has a grit that always fully involves you.
Change ft Luther Vandross – The Glow Of Love
This for me is the "Voice" the great Luther Vandross. In "The Glow Of Love" he made this song eternal, RIP ,,, Now in paradise they will be able to listen to this angelic voice, however, we still have his masterpieces, as this where he gave his voice to Change.
Loleatta Holloway – Dreaming
I think it was the dream of many producers and DJs to have this female voice in my opinion. The female James Brown soul music & funk disco queen, R.I.P Loleatta I love you!
Gwen McCrae – Keep The Fire Burning
40 years have passed since the release of this masterpiece and I still listen to it and play it with the same enthusiasm as i did the first time. It's a record that never fails to amaze me with its simplicity and its melody.
Metro – Brownstone Express
A record that together with other songs on this legendary label, inspired me to create my first productions, including Alone. These atmospheres are a cosmic journey around the moon.
Rhythm Is Rhythm – Strings Of Life
If we want to choose one song which can be immediately identified with the piano and which reminds us of what house music means, well this is it
Frankie Knuckles & Satoshi Tomiie feat. Arnold Jarvis – And I Loved You (Classic Club Mix)
Here it is difficult for me to say how excited I am to listen to this song again, the memory of Frankie Knuckles is still a wound for what he has represented and still represents even if he has now disappeared. The sound and atmosphere of this track drags you into the mystery. R.I.P Frankie
TC CURTIS – Should have known better
I could not miss a Disco Boogie track that I love in a particular way, even if I did not love it particularly musically in that period. Today I am re-evaluating it. This disc has now captivated me for years. a true masterpiece!
Don Carlos New Album Livin' A Dream is out now. Grab it from: https://www.juno.co.uk/products/don-carlos-livin-a-dream/729884-01/
For more info please check:
Don Carlos Facebook: https://www.facebook.com/doncarlosalone/
IRMA Records Web: https://www.irmagroup.com/
IRMA Records Facebook: https://www.facebook.com/irmarecordsit/
IRMA Records Soundclud: https://soundcloud.com/irmarecords
Tags:
Alone
,
change
,
Don Carlos
,
Frankie Knuckles
,
Gwen McCrae
,
loleatta holloway
,
luther vandross
,
McFadden And Whitehead
,
melba moore
,
Metro
,
Rhythm Is Rhythm
,
Tc Curtis
,
Trammps