Freiboitar – Le Visiteur Featured Artist & Mixtape 086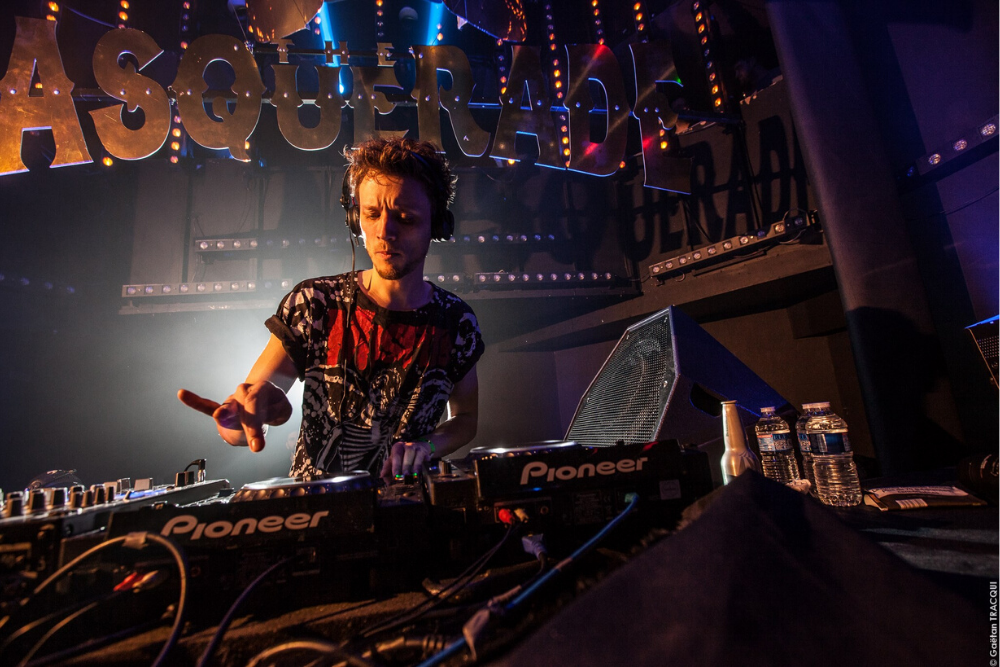 Freiboitar – Le Visiteur Featured Artist & Mixtape 086
Nils Laga, aka Freiboitar, is a classically trained pianist, former indie kid, DJ and producer haling from Cologne. He is also an artist who has been gather a serious head of steam recently with huge releases on Glasgow Underground, Midnight Riot, Exploited and Mother Recordings to name a few. His love of soul and classic funk shine through brightly in his productions. He releases wonderfully catchy tracks perfectly structured with the dancefloor in mind. This winning formula has already lead to multiple Beatport smashes including hitting the coveted No. 1 position.
Freiboitar's latest track on House Trained see's him collaborating with the brilliant South African vocalists Jackie Queens on All Life Long, a smooth and very cool track with a piano hook from Carol King's classic It's Too Late
This is an artist on a rapid ascent so we though we would track him down and get a chat about the release, his career and his inspirations.
He also put together this brilliantly funky house mix for us, check it out and please give it as share on Soundcloud and help spread the Freiboitar love.
Hi there Nils,
Thanks for speaking to us today.
For our readers who haven't come across your releases before how would you describe the musical style of Freiboitar?
That is of course always a difficult question to ask a producer. I'm a huge fan of 70s/80s funk and soul and always had the problem that these songs don't always work so well in modern clubs. So my incentive was to transport these songs to today's clubs. It has to be groovy, keep the soul and in the best case, get the beach bar dancing.
Please can you give us 3 of your own tracks which are quintessentially Freiboitar. 
Here are three songs that describe my sound and inspirations well:
Freiboitar, Claus Casper – Sunhsine Day
Freiboitar – Nobody Dance
Macs Cortella – Back In The Game (Freiboitar Remix)
How would you describe your latest release All Life Long with Jackie Queens which is out now on House Trained and can you give us a bit of history about the release?
I'm always looking for 70/80's songs where I can find elements that inspire me to create a whole new song. So I found this awesome piano from a 70's song Carol King called It's Too Late. And since I had 12 years of classical piano lessons, I am always triggered when I hear a piano. And then this awesome piano melody popped up and caught me. The idea of collaborating with Jackie Queens came from a good friend, he heard my song and said directly: "I know someone with a great voice! I'll make the contact and let's try it!" So in came Jackie on the project and delivered a great vocal.
You are a classically trained pianist with a background in indie music. How would you say those strands of your musical upbringing influence the way you approach producing electronic music?
Through my experience of being in an indie band I have a good feeling for how a song should be structured and which elements are important. Even though club music has a completely different structure, nevertheless I learned how to handle the synthesizers. Looking back at the time in the band, it was a very enriching time to be able exchange ideas with other musicians and to be involved in a process of creativity.
Please can you describe your production set up for us and what is the one piece of equipment or plugin that you couldn't live without?
I use Ableton software with a lot of plugins. And every producer will agree with me, you have far too many plugins on your hard disk and most of them disappear. My older brother with whom I played in the indie band owns a whole fleet of vintage synthesizers. He also has a studio where I can let off steam. Next year we want to merge our two studios and build a big one.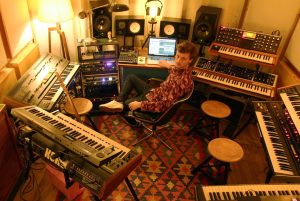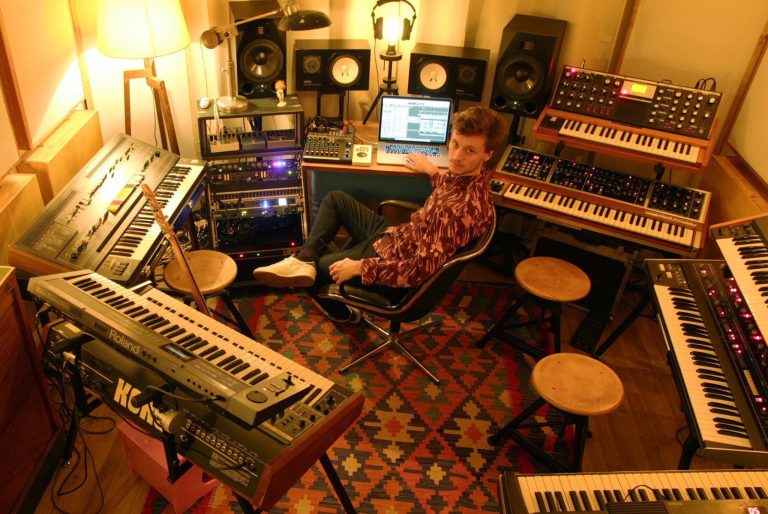 If you had to recommend one piece of equipment for a new producer to buy which is going to make their studio life easier what would it be and why? 
I've become a fan of minimalism over the years. The less equipment you have, the more you deal with the equipment you have. In my case especially with Ableton Live, the software basically offers everything you need if you know your way around it well enough. And of course it's always a matter of taste, it's also nice when you have haptic buttons that you can operate.
Who were the key artists who led you on your journey to playing and creating house music and can you give us 3 tracks which influenced the sound of Freiboitar the producer.
Since I come from the band & indie scene, house music was something completely new for me and difficult to access, because "music" for me always had something to do with live musicians. But these three songs paved the way for me and gave me access to house music.
Axwell ft. Max'C – I Found U (Remode)
The Shapeshifters – Lola's Theme
Justice – D.A.N.C.E.
You are based in Cologne, what can you tell us about the club scene in the city right now? Which producers are moving the scene forward and are there any parties that you can recommend? 
The music scene in Cologne is very diverse. House music itself doesn't have such a big place here. People go to deep melodic Techno parties, which is also noticeable at the line ups of the parties. One of the most exciting artists from Cologne is my friend DJOKO. He has a mad output and can produce almost any genre and is a deeply relaxed dude. I can't recommend a single party, there are too many good parties and locations here and all of them are worth visiting.
What can we expect from Freiboitar over the next 12 months?
I'm working on a lot of new projects again. I have two new finished songs with Claus Casper, its always unbelievably fun to work with him. I m also starting a project with my buddy David ordonez from Ecuador, and of course I'm working on some new own productions. You can be curious in any case, it will be housey!
And finally, please can you give us 4 tips for a great day out in Cologne. A place to buy records, a place to eat, a place to drink and a place to dance.
If you come to Cologne and I can promise you it will be worth it. You should definitely stop by the record store of the Cologne legend label KOMPAKT, their record selection is big and the employees are super nice and in a good mood.
For a quick meal I recommend the Falafel sandwich at Habibi or even a whole Falafel plate! If you want a real Italian stone oven pizza, then go to the Südstatd to Toscanini!
And to celebrate, go to Odonien! Its an old scrap yard with a mad atmosphere and every weekend they have a huge line up!
Love this? Check out our House playlist HERE
For more info on Freiboitar please check:
Facebook: https://www.facebook.com/Freiboitar
Soundcloud: https://soundcloud.com/freiboitar
Tags:
Freiboitar
,
house music
,
House Trained