Manuel Sahagun – Top 10 South American Artists To Watch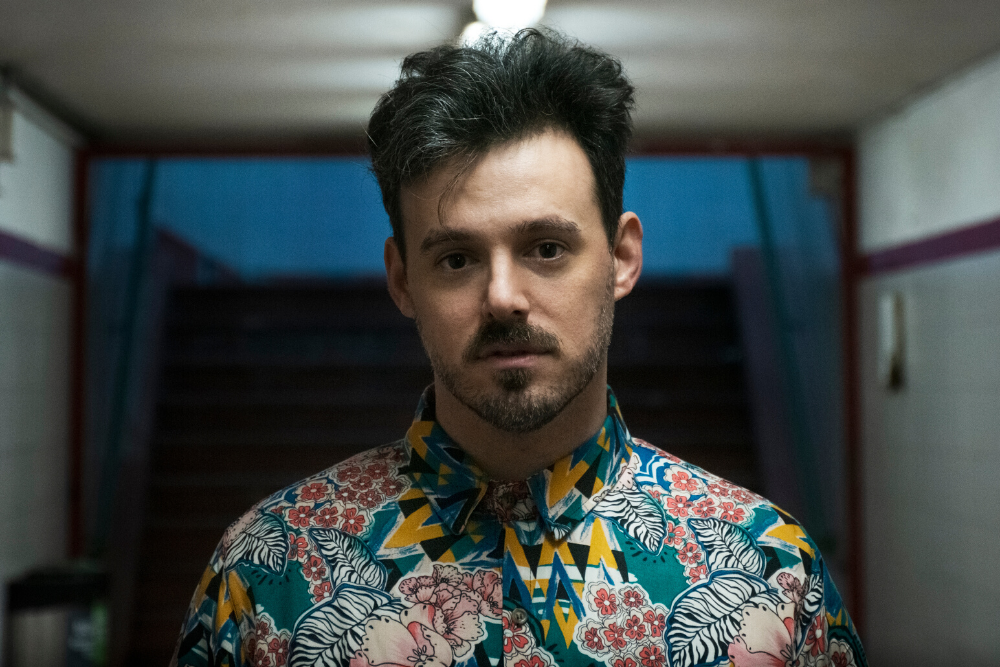 Manuel Sahagun – Top 10 South American Artists To Watch
Argentine producer Manuel Sahagun has a brand new four track EP Awake dropping on legendary UK label Freerange Records on 1st November. Packed with serious peak-time club cuts you can check our review HERE and check the release out on the Freerange bandcamp here: https://freerangerecords.bandcamp.com/album/awake-ep
Manuel has been active as a house producer since the early 00's. His huge talent is obvious and he has already picked up releases and remixes with the likes of Berlin's Tooman, UK's Drop, and Detroit's Kolour. His style is eclectic but always with one eye firmly on the dancefloor. It's the perfect match for Freerange.
To celebrate the release of this brilliant 12″ we spoke to Manuel to find out what other talent that he recommends that we check out from South America. He also put together this brilliant mix for us. Check it out and please give it a share on Soundcloud and help spread the Manuel Sahagun love.
Manuel Sahagun – Top 10 South American Artists To Watch
Jay West – Blame The Music
Jay West: born and raised in Rosario, Argentina, he's one of the most prolific house producers and talented DJs I've worked with, having over 50 vinyl releases in his discography and DJ gigs all over the world. He's also one of my closest music friends, so he cannot be out of my selection.
Ciudad Feliz – Airport Song
Silver City: Julian Sanza and Fernando Pulichino were one of the first Argentinian producers who went worldwide. When they started out (late 90s) they were releasing music as Ciudad Feliz and then became part of the 2020 Soundsystem live act ). Their discography is huge, both as a group and as in their solo careers.
Leonel Castillo – 1974
Leonel Castillo: another Argentinian fellow who has a long list of aliases producing all kinds of electronic beats going from experimental minimalism to banging techno, deep house, etc. His broad variety of styles makes him one of a kind.
Pigmalião – À Dois
Pigmalião: this is a project from one of the best kept secrets from Brazil: Daniel Lucas. He's been making music for the past 10 years and he's been many steps ahead of any other Brazilian artists. At the moment he is running several projects including Frente Bolivarista and I Lost My Poncho in Istambul
Carrot Green & Selvagem – Ossain
Carrot Green and Selvagem: more talent coming out of Brazil. These two projects have been working hard fusing different styles, like Brazilian rhythms with funk and electronic beats. Check them out!
Alexny – Home Tonight
Alexny: this Argentinian kid comes from the southernmost city in the world, Ushuaia. He has been so busy in the last few years releasing a lot of disco-funky house. He shows a lot of music making talent. Keep an eye on him 😉
Franco Cinelli – Into The Groove
Franco Cinelli: Franco is on the most famous DJ's from Argentina,. He is also from Rosario, with an extended list of performances all around the globe, playing with top DJs from underground clubs to huge festivals. He has been releasing house and techno records for as long as I can remember. Legend!
Santiago Garcia – Serenata
Santiago Garcia: when I think of that progressive-afro-trippy house from South America, Santiago comes to my mind. He's been working on his own sound for many years and now he's been having a lot of success with big releases and shows all over Europe, North America and of course, Argentina. His production skills are tight!
K.E.E.N.E – Negre Macha
K.E.E.N.E: this duo from Panamá have a charismatic personality and have been growing constantly since they started releasing quality music on top labels. Now based on Berlin, they are playing as residents DJs at one of most popular clubs in town: Watergate.
Alejandro Paz – Duro
Alejandro Paz: this Chilenean guy has been making memorable tracks with atchy spanish lyrics (eg: "Y aunque me quiebre la cadera voy a seguir bailando el house") Some people hate it, some people love it but he is on the spot anyway. When I play his tracks people always come and ask what that it is!
Love this? Check out our House playlist HERE
For more info on please check:
Manuel Sahagun Facebook: https://www.facebook.com/djmanuelsahagun
Manuel Sahagun Soundcloud: https://soundcloud.com/manuelsahagun
Freerange Facebook: https://www.facebook.com/FreerangeRecords/
Freerange Soundcloud: https://soundcloud.com/freerangerecords
Tags:
freerange records
,
house music
,
Manuel Sahagun
,
South America