LV Premier – FSQ – Vibe Out Now (Michael The Lion Remix) [Soul Clap Records]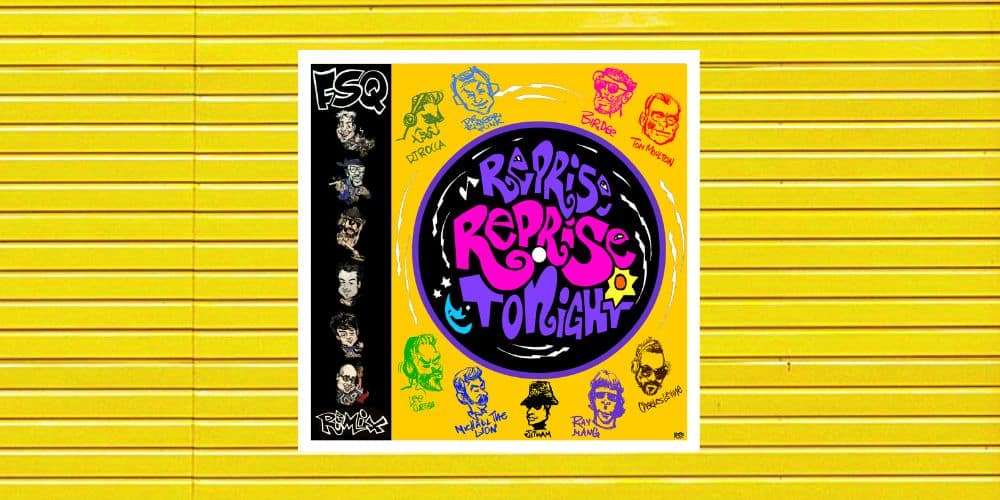 Landing back in 2020 FSQ's Reprise Tonight album took 10 years to come to fruition and boy was it worth it. Featuring funk legends George Clinton & Parliament-Funkadelic, Nona Hendryx, Fonda Rae, Denise King, and Dolette McDonald it was packed with ass shakin' funk and lo-fi disco. It was also a seriously limited vinyl release so if you can lay your hands on one make sure you pick it up. You can check out more on the making of that album HERE.
Now FSQ and Soul Clap Records are back with Reprise Reprise Tonight featuring some of the hottest producers on the planet remixing their favourite tracks from the album. Step up Ray Mang, Michael The Lion, Birdee, Tom Moulton, Dr Rubberfunk, Jitwam, DJ Rocca and Charlie Soul Clap.
Our premier from the album today sees Michael the Lion deliver a deep dirty disco groove extraordinaire on his take of Vibe Out Now replete with sultry spoken female vocals and a filthy guitar solo which steals the show. It's another outstanding remix from the LV favourite.
We have more incoming on this album later in the week so make sure you check back in for that. You can also check FSQ's classic Rare P-Funk mixtape for Le Visiteur at the bottom to whet you appetite.
For more info on FSQ and Soul Clap Records check:
FSQ Facebook: https://www.facebook.com/fsqofficial/
FSQ Soundcloud: https://soundcloud.com/fsqofficial
FSQ Instagram: https://www.instagram.com/fsqofficial/
FSQ Twitter: https://twitter.com/fsqofficial
Michael the Lion Facebook: https://www.facebook.com/MichaelTheLion/
Michael The Lion Soundcloud: https://soundcloud.com/djaptone
Michael The Lion Instagram: https://www.instagram.com/djaptone/
Michael The Lion Twitter: https://twitter.com/djaptone
Soul Clap Records Facebook: https://www.facebook.com/soulclaprecs/
Soul Clap Records Soundcloud: https://soundcloud.com/soulclaprecs
Soul Clap Records Instagram: https://www.instagram.com/soulclaprecords_/
Soul Clap Records Twitter: https://twitter.com/soulclaprecs
Tags:
FSQ
,
michael the lion
,
Soul Clap records