LV Premier – Apparel Wax – 008B1 [Apparel Music]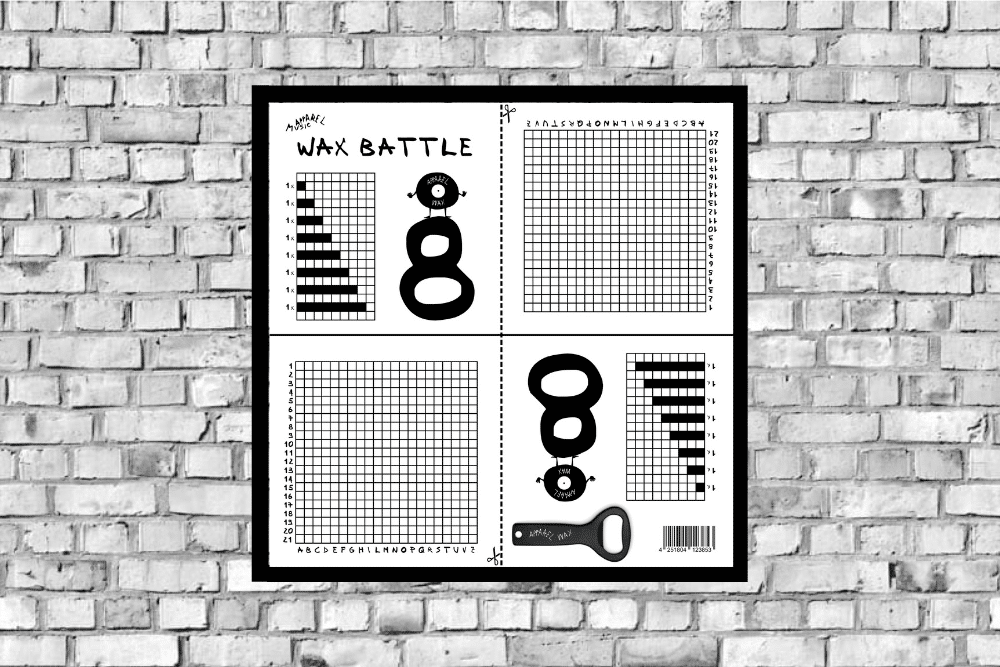 LV Premier – Apparel Wax – 008B1 [Apparel Music]
Like what you hear? To help support LV Online buy us a coffee via Ko-FI. Click HERE
Apparel Music has become a real favourite label here at LV HQ, their releases consistently comprise some of the best house music out there and are backed up by super quirky packaging on the physical releases which are always worth adding to the collection. Vol 8 is no exception coming with an Apparel Wax bottle opener and on the cover you get a panel to play Battleships to help ease you through these lockdown days.
As always the artist is Apparel Wax, a masked producer keeping their identity a secret so that we can concentrate fully on the music. Yet again what a brilliant release this is, packed full of musicality and style. Indeed this is one of the finest Apparel Wax releases to date.
008A1 opens proceedings, it's deep and sensual, packed with reference to days past from the wonderfully euphoric synths to the 90's garage stylings of the vocals. It's a track which wears its influences on its sleeve but which is equally timeless and futuristic.
008A2 kicks things up a notch combining vocal jazz edges with emotive keys and energy aplenty. A futuristic Masters At Work meets carnival feel abounds here.
Our premier today is 008B1, Its hypnotic synths captivate immediately whilst another classic styled vocal sample gives texture. This is a track for dark basements, a peak-time emotive gem of a track which will sound just as good in two decades time.
Closing out the 12 is 008B2 a bluesy funky groove of a track. Moodyman-esque it has that added flair which will see this become a favourite with the DJ's out there who love to build and layer their groove through-out a long set full of peaks and troughs.
Another absolutely outstanding release from Apparel Music.
Love this? Check out our Disco and House playlists HERE
Grab Apparel Wax 08 via: https://apparelwax.bandcamp.com/album/008-ep
For more info please check:
Apparel Wax Facebook: https://www.facebook.com/apparelwax
Apparel Wax Soundcloud: https://soundcloud.com/apparel-wax
Apparel Wax Instagram: https://www.instagram.com/apparelwax
Apparel Music Facebook: https://www.facebook.com/apparelmusic/
Apparel Music Soundcloud: https://soundcloud.com/apparel-music
Apparel Music Instagram: https://www.instagram.com/apparelmusic/
Apparel Music Twitter: https://twitter.com/apparelmusic
Tags:
Apparel Wax
,
house music