LV Premier – Bad Bambino – Hit The Road (Mannix 12 Inch Disco Vocal) [Midnight Riot]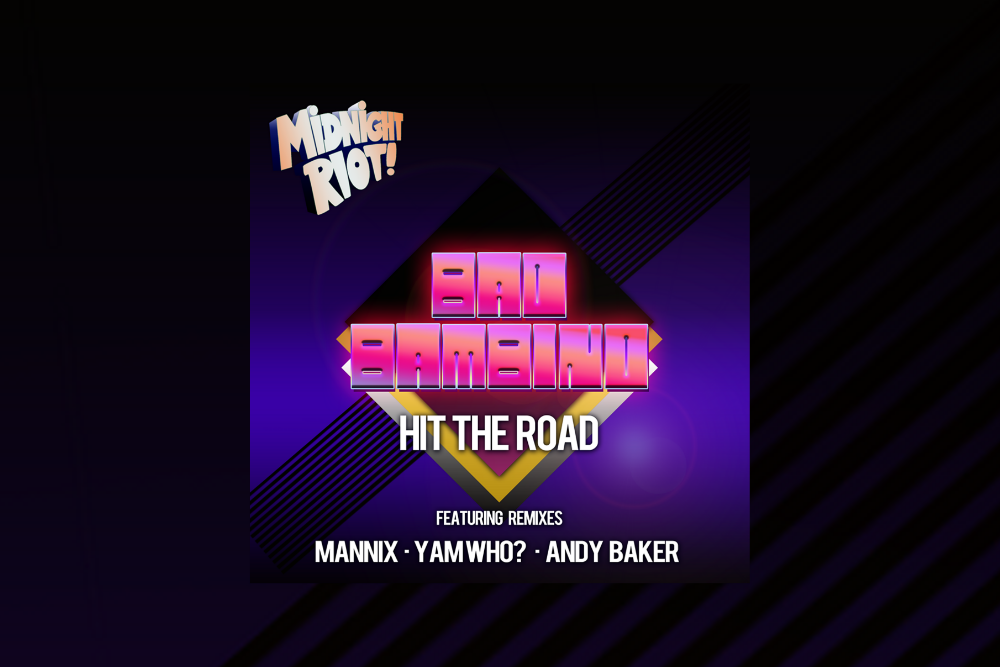 LV Premier – Bad Bambino – Hit The Road (Mannix 12 Inch Disco Vocal) [Midnight Riot]
Everyone loves a good party and none it would seem more than Bad Bambino who have just landed on the irrepressible Midnight Riot Records with their feel good party jam Hit The Road.
Comprising anywhere between 3 & 5 members dependent on the event their music is a hedonistic mix of disco, hip-hop, 80's synth and 70's rock. It's an eclectic selection for sure but one which comes together nicely.
Comprising producer Bobby Esmond and vocalists Hannah Lea and Emily Shrimpton they also have regular contributions from producer Clucas and vocalist Molly Byrne. With support from BBC Introducing in the UK they are building a big reputation for their energetic live show so this is definitely an act to track down.
Expect a well curated remix package on this one with mixes from label boss Yam Who? and Andy Baker accompanying the Mannix mix as they cover all bases.
If you love this check out a full interview we did last week with Mannix which also featured Hit The Road on the exclusive mixtape that here did for us. Check them both out HERE
For more info check:
Bad Bambino Facebook: https://www.facebook.com/badbambinomusic/
Midnight Riot Facebook: https://www.facebook.com/MidnightRiotRecords/
Midnight Riot Soundcloud: https://soundcloud.com/midnight-riot-records
Tags:
Bad Bambino
,
Mannix
,
Midnight Riot