RNT049 – Rafael Cancian Edits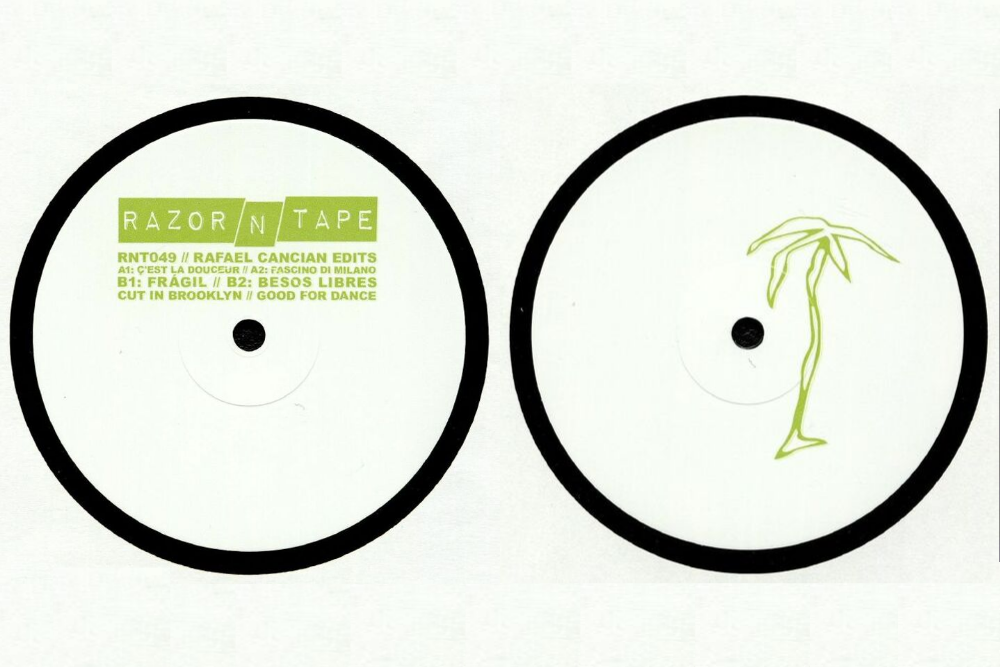 RNT049 – Rafael Cancian Edits
Razor-N-Tape have been busy crafting one of the finest edits series around over the last few years with stand out contributions from some of the heavyweights of the scene including JKriv, Al Kent, LNTG, Ron Basejam, Dimitri from Paris & Coeo. It's a real who's who of sought after artists.
With their most recent release 049 they have another top of the line 12″ on their hands from Brazilian born and Detroit based producer Rafael Cancian. Comprising four tracks it has a divine international disco sound.
Kicking off with the high energy string laden Ç'est La Douceur it's a bubbling acidic bassline and brass stabs merge perfectly for a track which is both effortlessly cool and equally designed for the peak-time.
Fascino Di Milano keeps the energy levels firmly in top gear merging a boogie bassline with heavily reverbed and layered vocals. Add in an hooky string laden line and and it's a another sure fire disco moment.
On the flip side the Brazillian boogie of Fragil is slightly more downtempo but only against the incredible energy of the A side. It's still dancefloor heaven with wonderful strings and some great changes in tone giving it an ineffable feel-good warmth.
Closing the EP out is Besos Libres a perfect final moment as heavy percussion and ear worm vocal hooks keep those feet moving till the very end.
Superb work!
Love this? Check out our Disco playlist HERE
For more info check:
Razor-N-Tape Facebook: https://www.facebook.com/RazorNTape/
Razor-N-Tape Soundcloud: https://soundcloud.com/razor-n-tape
Rafael Cancian Facebook: https://www.facebook.com/rafaelcancian/
Rafael Cancian Soundcloud: https://soundcloud.com/rafaelcancian
Tags:
Afro Disco
,
disco
,
Rafael Cancian
,
razer n tape