LV Premier – Brothers In Arts, N2N – Freaky Dancers (Original Mix) [Tropical Disco Records]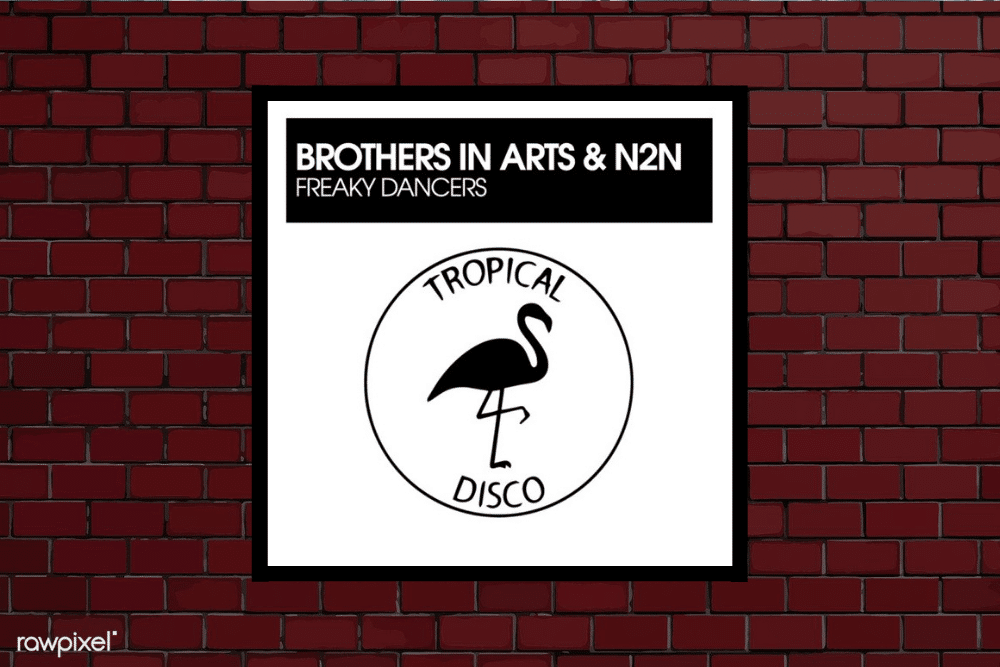 LV Premier – Brothers In Arts, N2N – Freaky Dancers (Original Mix) [Tropical Disco Records]
French duo Brothers in Arts have been dropping some great tracks recently on the likes of Midnight Riot, Peppermint Jam, Little Jack and Mood Funk. Their latest see's them return to Tropical Disco Records where they have already had considerable success with a succession of quality tracks.
Freaky Dancers is this great slab of funk edged house music which also see's them collaborate with the Brookyln's talented N2N who has been turning heads in his own right over the last few years.
With it's ever so hooky lead vocal, guitar licks, laser synths and chunky drums this one is summer dancefloor gold all the way!
Funk bomb!
Grab Give It To Me From: https://www.traxsource.com/track/8780485/freaky-dancers-original-mix
Love this? Check out our Disco and House playlists HERE
For more info please check:
Brothers In Arts Facebook: https://www.facebook.com/brothersinarts/
Brothers In Arts Soundcloud: https://soundcloud.com/brothers-in-arts
Brothers In Arts Instagram: https://www.instagram.com/brothersinarts/
N2N Facebook: https://www.facebook.com/N2Nmusic/
N2N Soundcloud: https://soundcloud.com/n2nmusic
N2N Instagram: https://www.instagram.com/n2nmusic/
Tropical Disco Facebook: https://www.facebook.com/TropicalDiscoRecords
Tropical Disco Soundcloud: https://soundcloud.com/tropicaldiscorecords
Tropical Disco Records Instagram: https://www.instagram.com/tropicaldiscorecords/
Tropical Disco Bandcamp: https://tropicaldiscorecords.bandcamp.com/
Tags:
Brothers In Arts
,
disco
,
disco house
,
N2N
,
Tropical Disco Records