LV Premier – C Da. Afro – Disco Bandit [SupaEarth] & EP Review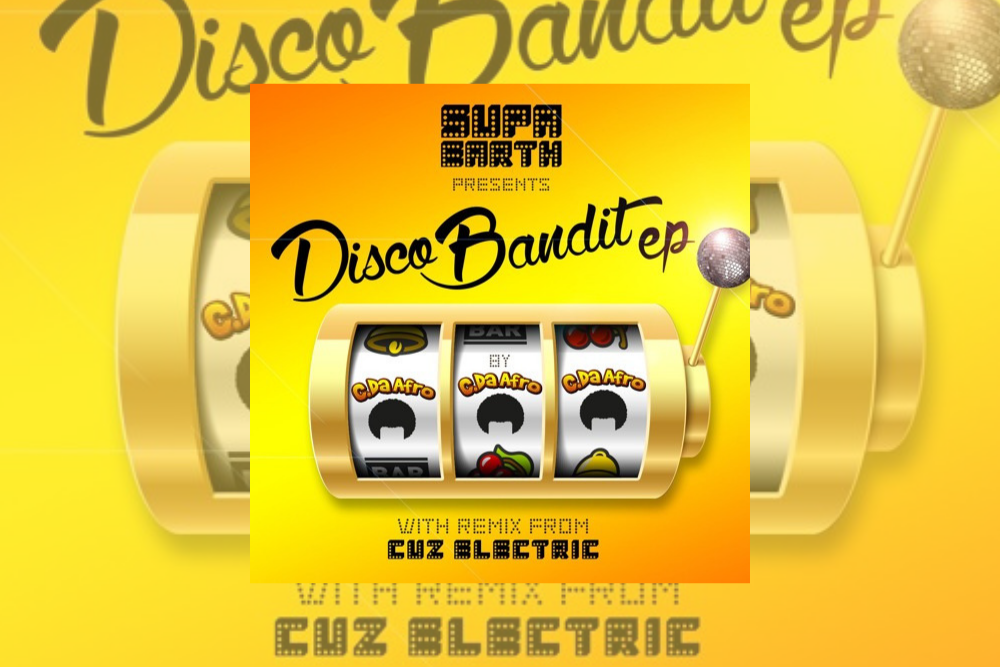 LV Premier – C Da. Afro – Disco Bandit [SupaEarth] & EP Review
Launching at the tail end of 2018 Supaearth has so far dropped releases from Electric Diplomat, Cuz Electric and Ruff Diamond. They are back for their 5th instalment with probably the most prolific artist out there right now C Da Afro. This is a man for whom sleep clearly isn't required given his prodigious release schedule. Thankfully he still manages to keep the quality of his releases watertight and so it is with the his latest the Disco Bandit EP which features four tracks of unadulterated party disco house including a great remix from Cuz Electric.
First up is our premier today Disco Bandit an ever so funky disco track with a huge speaker rumbling synth bass which takes it across a range of floors. This one is packed with the feel good vibes all the way.
Following up is Straight Up Groove another high energy disco party of a track. A subtle ass shakin bassline underpins some great synth stabs and a fun easy on the ear vocal.
The final original track on there Exploding Disco is a little deeper, it's a chugger of a bassline, one to keep the floor locked in as it's carnival stabs and ever so 70's blaxplotation vocal chants keep the mood jovial.
Finishing the EP off is the Cuz Electric remix of Straight Up Groove, titled the 'Found Jack' Remix we can definitely no argue as it most certainly does that with a heavier club kit and pounding bassline leading the way. Leaving plenty of room for all the best bits of the original looped up and filtered up to keep the energy high..
We spoke to C Da Afro in depth recently about his releases, studio and home city Athens check it out along with a brilliant mix he put together for us HERE
Love this? Check out our Disco House Playlist on Soundcloud HERE
For more info please check:
C Da Afro Facebook: https://www.facebook.com/cdaafro
C Da Afro Soundcloud: https://soundcloud.com/christosda-afro
Supaearth Facebook: https://www.facebook.com/TheSupaEarth/
Supaearth Soundcloud: https://soundcloud.com/thesupaearth
Tags:
C.Da Afro
,
disco
,
disco house
,
Supaearth