LV Premier – DJ Spen & Fonda Rae – Nobody But You + Soulful Storm Album [Quantize Recordings]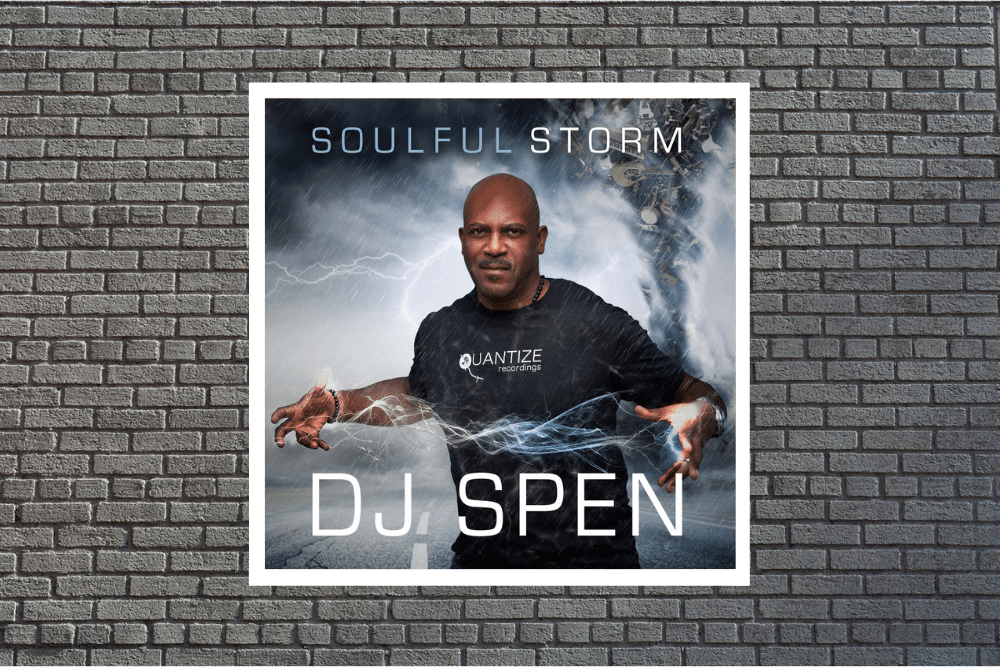 LV Premier – DJ Spen & Fonda Rae – Nobody But You [Quantize Recordings]
Like what you hear? To buy us a coffee and help support LV Online via Ko-FI click HERE
Baltimore house legend DJ Spen is back with a brand new album Soulful Storm and as we always expect from Spen the standard of production is off the scale across the whole album. Packed with collaborations from some of house and disco's finest performers it's an album which will take the download charts by storm when it lands later this week.
You can grab the album on Traxsource via: https://www.traxsource.com/title/1517655/soulful-storm
Packed full of Soulful, Gospel, Disco and Afro House gems it see's a star collection of collaborators crafting originals and inspired cover versions alike. You can expect to hear the likes of Jovonn, Tasha LaRae, Monique Bingham, Roland Clark, Crystal Waters and David Morales all getting in on the act.
Soulful Storm sores right from the first notes to the last and glides gracefully from deeper moments like the Jovonn and Tasha LaRae helmed title track via The Crystal Waters crowd pleaser Party People and onwards to the classic gospel edged You Are My Friend with it's powerful vocals, brass stabs and smooth keys. There are highlights aplenty here like the Tasha LaRae fronted cover of Wish I Didn't Miss You and the harmonica bluesy groove of Goin Home (To See My Savior).
Our premier today is the Fonda Rae vocal'd Nobody But You. Fonda's vocal has lashings of disco edged cool as she gives a powerful soulful performance. It's a track which has been picking up lots of attention from Louie Vega and no surprise, it's as classy as it is full of dancefloor nous with it's well crafted drums and brass stabs.
Another brilliant chapter in DJ Spen's career.
Love this? Check out our Disco and House playlists HERE
For more info check:
DJ Spen Facebook: https://www.facebook.com/djspen/
DJ Spen Soundcloud: https://soundcloud.com/djspen
DJ Spen Instagram: https://www.instagram.com/dj_spen/
DJ Spen Twitter: https://twitter.com/originalDjSpen
Fonda Rae Facebook: https://www.facebook.com/FondaRaeOfficial
Fonda Rae Instagram: https://www.instagram.com/fondawoo/
Quantize WWW: http://www.quantizerecordings.com
Quantize Facebook: https://www.facebook.com/QuantizeRecordings/
Quantize Recordings Soundcloud: https://soundcloud.com/quantize-recordings
Quantize Instagram: https://www.instagram.com/quantizerecordings/
Tags:
dj spen
,
Fonda Rae
,
Quantize Recordings
,
soulful house