LV Selectors Mix 23 with Intr0beatz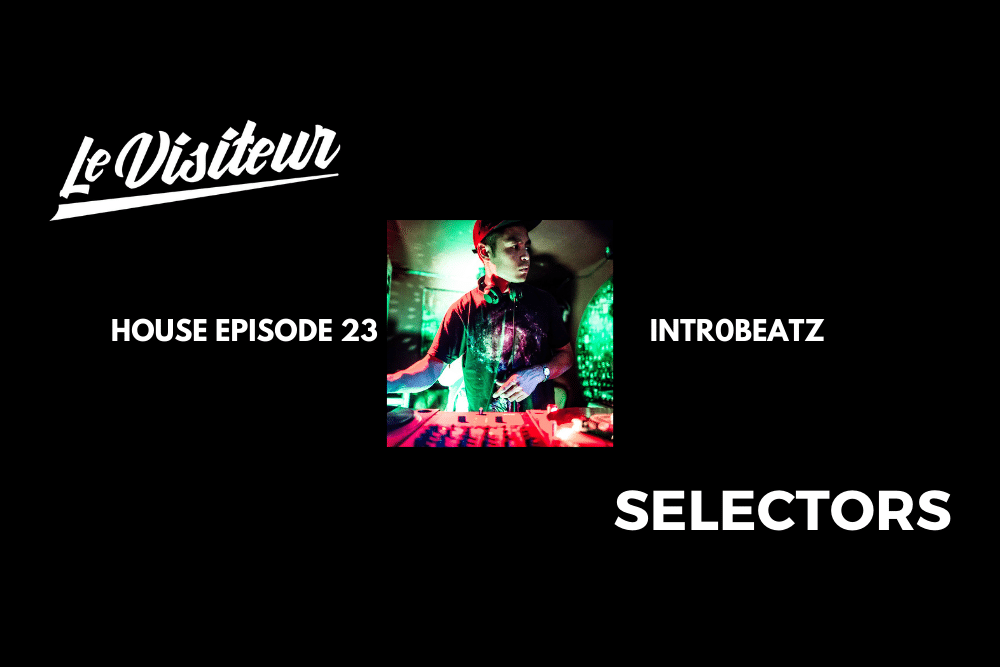 LV Selectors Mix 23 with Intr0beatz
Like what you hear? To help support LV Online buy us a coffee via Ko-FI. Click HERE
Easily one of our favourite artists since we launched LV online, Intr0beatz is an outstanding producer who has cut a powerful swathe through the house world. He is equally at home crafting the coolest of deep house cuts next to stone cold house club bombs.
Intr0beatz has a brand new EP out with the excellent Moment Cinetique label which landed last week. Featuring 4 brilliant tracks, 2 originals and 2 remixes we premiered the ridiculously cool club bomb 'You're The Finest' a few days ago which you can check below.
Ahead of a full interview incoming on Friday we also spoke to Intr0beatz about the mix. Check it out below and make sure you check back in later in the week. The full tracklist is at the bottom of this feature.
Q1: What can you tell us about the theme of the mix you have done for us and what are some of the key tracks for you?
In this mix I decided to try to showcase some new music along with some of my own production so people can catch my vibe, which can sometimes be all over the place. But hopefully people understand what Im doing..
Q2: How does the style of mix here compare to how you would approach a live DJ set?
I basically always try my best to take people on a journey. Begin with something more mellow. Then go a bit harder and then take people back to something more smooth. In Iceland, playing 5 hour sets is just the normal standard so no matter if its a 1 hour mix or a late night 5 for the clubbers, I try to give people a taste of everything.
Q3: Which other artists DJ mixes do you find yourself coming back to time and again and do you have a favourite that you gravitate towards?
My favourite mixes are almost all done by my man Dj Caspa. He has so many styles in his crate and makes so many mixes every year that I guarantee that you will discover music that you didn't have a clue about. He has also helped so many new artists by playing their music on his radio show, The Underground Sessions. You would be surprised if you knew how many people he has helped out. He also does it just for the love of the music and never asks for a favour and that's exactly the kind of Dj/artist that you should have on your radar!  It's quite hard to choose one mix by him that stands out but this one has been on a rotation for the past weeks.
Grab the EP from: https://www.traxsource.com/title/1510082/youre-the-finest
Love this? Check out our House playlists HERE
For more info check:
Intr0beatz Facebook: https://www.facebook.com/intr0beatz
Intr0beatz Soundcloud: https://soundcloud.com/intr0beatz
Intr0beatz Instagram: https://www.instagram.com/intr0beatz/
Moment Cinetique Facebook: https://www.facebook.com/momentcinetique/
Moment Cinetique Soundcloud: https://soundcloud.com/momentcinetique
Moment Cinetique Instagram: https://www.instagram.com/momentcinetique/
Moment Cinetique Twitter: https://twitter.com/momentcinetique
LV Selectors Mix 23 – Intr0beatz – Tracklist
1. AceMo – Through The Pressure
2. Intr0beatz – Hands On, Handsome
3. Viktor Birgiss – Komdu Til mín
4. Lello Di Franco/Gari Romalis – Keep Ya Body Movin
5. Simbad/Lwandile/Zito Mowa – Peaceful Revolution
6. Felipe Gordon/Cody Currie – Late Nights
7. Jerk Boy – In The Beginning
8. Mr.G – Ease Ya Mind
9. Dennis Ferrer – Demi People Go(Kruse & Nuernberg Dub)
10. Ben Hauke – One Year Dance
11. Intr0beatz – Hum Hum
12. Intr0beatz – L.O.V.E
13. Intr0beatz – Chatting With The Boss
Tags:
Deep House
,
house music
,
Intr0Beatz
,
Moment Cinetique