LV Premier – Nikki O – Bigger & Rough, Rugged, Raw Album [Shadeleaf Music]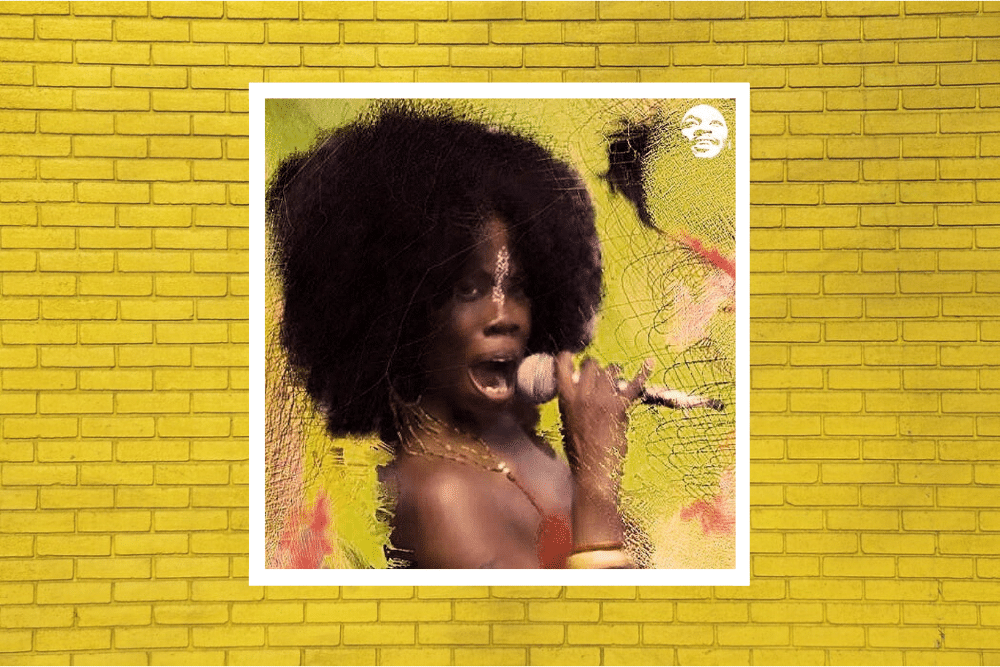 LV Premier – Nikki O – Bigger & Rough, Rugged, Raw Album [Shadeleaf Music]
Like what you hear? To help support LV Online buy us a coffee via Ko-FI. Click HERE
Given the ridiculous quality of here previous work Nikki O, aka Sky Covington, is a name which simply demands that we sit up an make sure that we give her tracks a listen. In the past she has worked with some of the finest artists and labels around including Moodymann, The Vision, Thatmanmonkz, Mahogani, Defected and Classic Music Company, all heavy hitters. She is a devastating vocalist who's style cuts through and simply grabs both the attention and the imagination.
Her latest outing is a dynamite eight track album Rough, Rugged, Raw produced by UK legend Thatmanmonkz for his own Shadeleaf Music. Landing today it's a must have, packed with soul, funk, house verve, power and lashings of class.
You can grab it on Bandcamp via: https://shadeleafmusic.bandcamp.com/album/nikki-o-rough-rugged-raw-album
Kicking off with Black Sugar Honey it's a powerful opener. Vocal loops and thumping club heavy drums break down to deep synths and a haunting vocal which has shades of Erykah Badu at her most heartfelt and passionate. This is a track which just demands to be listened to LOUD building in power and drama as it progresses.
Pourin Over Me is up next, it's deeper. but just as powerful. The funk edged bassline gives it plenty of motion as the vocals swirl and ebb across the track, an incredbily strong fusion.
On Sermon Nikki O unleashes her gospel self, it's a track packed with that euphoric church energy which merges with a deep felt soul for something really special.
Jazzz takes us off to smokey basement's for a track which rips through the jazz genre and to create something utterly fresh that is as dark and off kilter as it is exciting and essential.
In The Park After Dark is a throbbing deep house gem, those deep synths shake the speakers and provide a perfect backdrop for another heartfelt vocal. Outstanding.
Our premier today it the funk bomb Bigger, deep and smooth the bass groove is a huge, mixing perfectly with the spoken vocal which is full of positive power.
Gotta Believe In The Boogie, grabs a classic disco b-line and just let's rip. The yearning vocals sit back with plenty of space to let this one just grooooove all day long.
Set closer Syntaxe De L'Amour takes things down a notch unleashing a perfect drama and another total standout blues edged vocal.
This is a completely essential release from Nikki O with incredible production from Thatmannonkz. Go and buy it now!
Love this? Check out our Disco and House playlists HERE
For more info please check:
Nikki O Facebook: https://www.facebook.com/skycovingtonofficialpage
Nikki O Instagram: https://www.instagram.com/ft.skycovington/
Nikki O Twitter: https://twitter.com/skycovington
Shadeleaf Facebook: https://www.facebook.com/shadeleafmusicUK
Shadeleaf Instagram: https://www.instagram.com/thatmanmonkz/
Shadeleaf Twitter: https://twitter.com/ShadeleafMusic
Tags:
Moodymann
,
Nikki O
,
Shadeleaf
,
Thatmanmonz