LV Premier – JB Edits – Encounter Of The Funk Kind [So Silly Edits]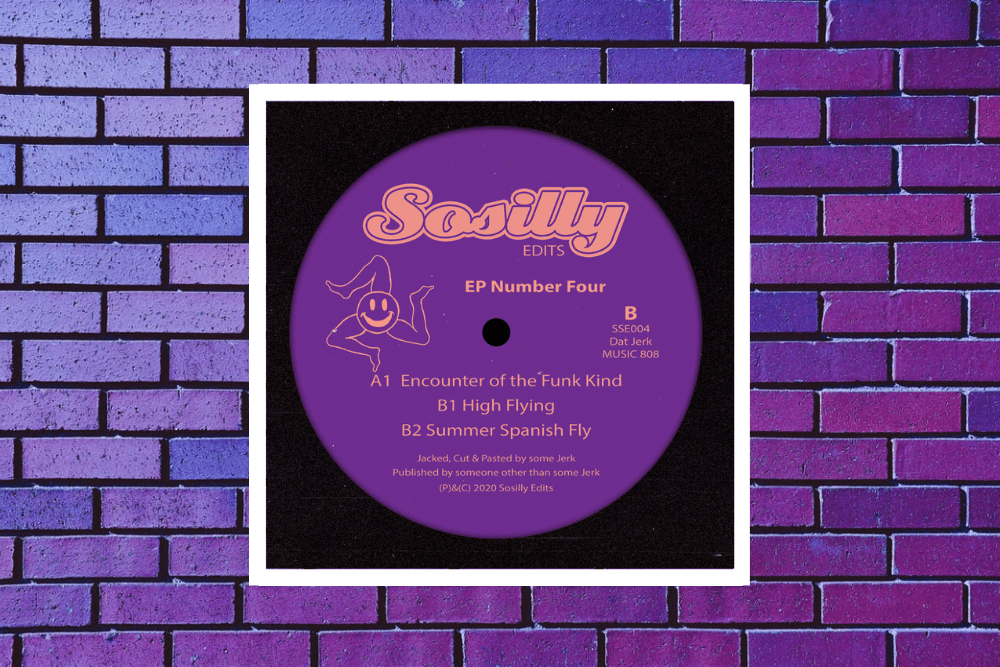 LV Premier – JB Edits – Encounter Of The Funk Kind [So Silly Edits]
Like what you hear? To help support LV Online buy us a coffee via Ko-FI. Click HERE
Following from his brilliant Sosilly Edits EP 3 which Yam Who featured on his Disco Juice feature for us last month HERE, and which hasn't been off our stereo since, Jerk Boy has another seriously tight 12″ landing next month featuring three very tasty disco cuts.
Opening up with our premier today Encounter Of The Funk Kind, which you can check above, it's a beautifully constructed track packed with groove. It builds and builds via a pumper of a bassline, brass stabs, funky guitar licks and occasional percussion hits before ripping into a proper hands-in-the-air vocal. Encounter is a dancefloor groover of the highest note.
Next up is Summer Spanish Fly which takes the BPM down a notch concentrating on the groove. It's a groove which in places sounds not dissimilar to an upbeat disco take on Dillinger's Cocaine. Again it's a beautifully edited track surrounding the ever so catchy vocal with percussion hits, guitar licks and some great changes of pace. A builder all the way.
Seeing the EP out in some style is High Flying. The trainspotters out there will pick the source material here but Jerk Boy's interpretation is very classy, it's a brilliant addition to the edit cannon which will definitely be making it way into a Le Visiteur DJ set or three post covid.
Another scorcher of a release from an artist who you all need to be checking in with right now.
Grab the Sosilly Edits V4 on 12″ from: https://www.juno.co.uk/products/jerk-boy-ep-number-four/799033-01/
Love this? Check out our Disco and House playlists HERE
For more info check
Jerk Boy Facebook: https://www.facebook.com/jerkboymusic/
Jerk Boy Soundcloud: https://soundcloud.com/jerk-boy
Jerk Boy Instagram: https://www.instagram.com/jerkboymusic/
Tags:
disco
,
Jerk Boy
,
Sosilly Edits