LV Premier – Kai Alcé – Heaven [NDATL]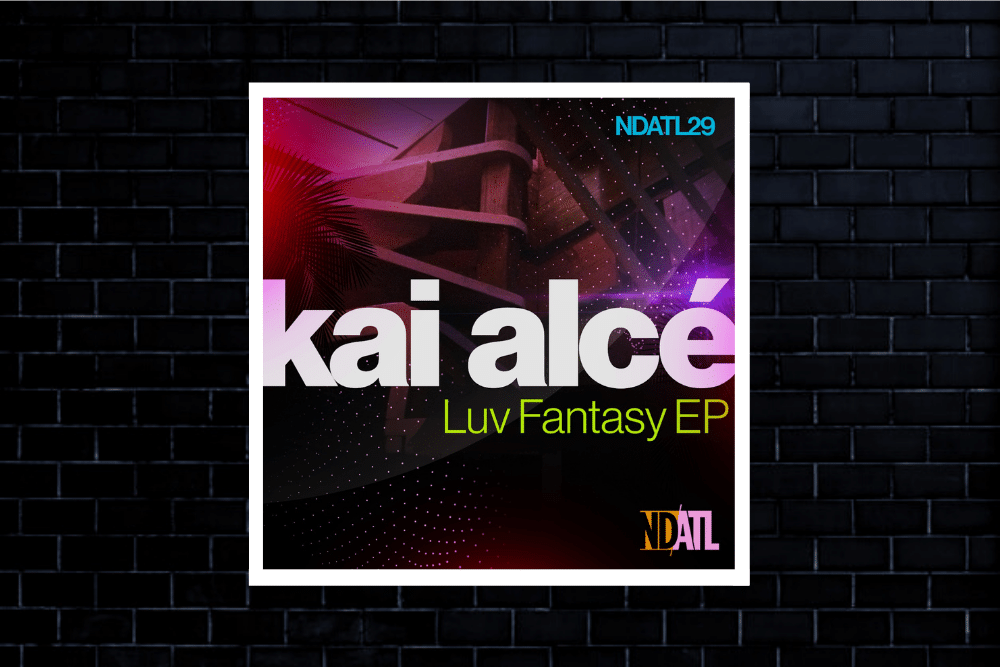 LV Premier – Kai Alcé – Heaven [NDATL]
Like what you hear? To help support LV Online buy us a coffee via Ko-FI. Click HERE
Kai Alcé is undoubtedly one of the current heavyweights of the deep house scene, Having made his mark across the US in New York, Detroit and Atlanta he has lived and breathed electronic music learning along the way from many of the first generation of artists including Derrick May, Kevin Saunderson, Alton Miller and Chez Damier with whom he has shared both studio's and DJ booths.
We spoke to Kai in depth last week about his incredible career. You can check that interview out here: https://levisiteuronline.com/featured-artists/kai-alce-talks-about-the-luv-fantasy-ep/
Equally his label NDATL has become one of the most trusted sources for classy underground deep house. His latest EP the Luv Fantasy EP has just landed on NDATL and features three sublime cuts.
Opening with our premier today Heaven, it's super deep and euphoric, packed with both incredible warmth and dancefloor drive. It's looped up tribal edged drums give it's smooth undulating keys the perfect framework to both breath and inspire. The lead key line has a hypnotic feel which is supplemented by the soulful vocal stabs. This is a future classic for sure.
Over on the flip title track Luv Fantasy has a 90's edge to it with it's looped up key stabs and vocals. This is a track with the class to cross over across a multitude of DJ's sets with it's incessant dancefloor drive.
Stars also has that immediate 90's edge with it's upfront keys and loopy vocals. It has a deep New York edge throughout with plenty of dancefloor drama.
The Luv Fantasy EP is exactly what house music should feel like just now, both reverential but immediate and fresh.
Grab it from: https://www.juno.co.uk/products/kai-alce-luv-fantasy-ep/809463-01/
For more info please check:
Kai Alce Facebook: https://www.facebook.com/kaialce
Kai Alce Instagram: https://www.instagram.com/kaialce
Kai Alce Twitter: https://twitter.com/kaialce
NDATL Facebook: https://www.facebook.com/N-D-A-T-L-Muzik-Kai-Alc%C3%A9-171690229525413
NDATL Bandcamp: https://ndatlmuzik.bandcamp.com/music
Tags:
Deep House
,
Kai Alce
,
NDATL