LV Premier – Kraak & Smaak – Say the Word feat. Nic Hanson (Atjazz Remix Instrumental)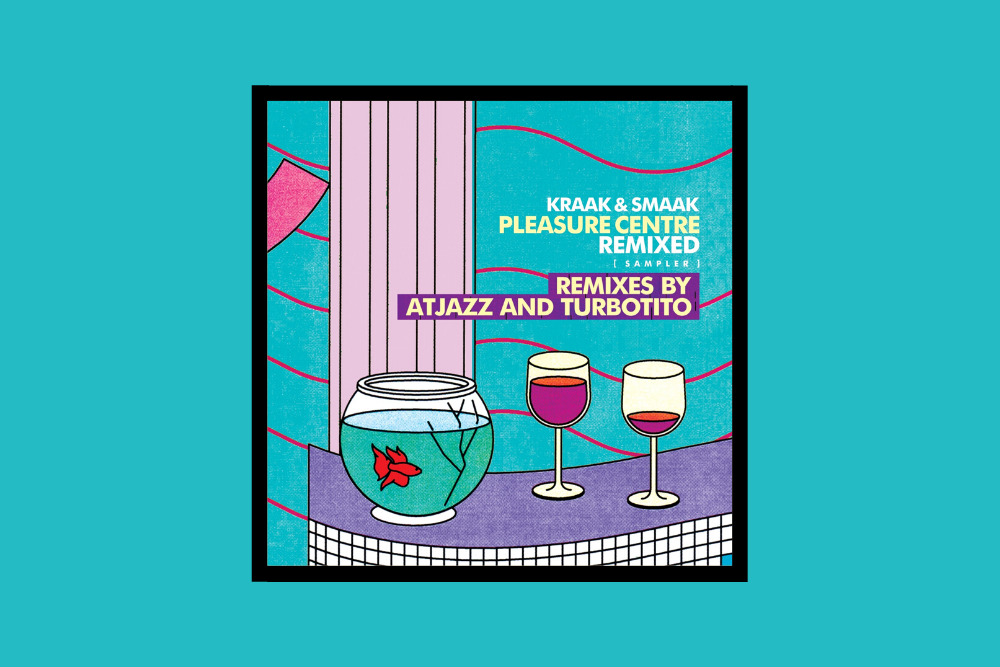 LV Premier – Kraak & Smaak – Say the Word feat. Nic Hanson (Atjazz Remix Instrumental)
Landing at the end of 2019 Pleasure Centre was Kraak & Smaak's 6th Studio album and their first released on their own Boogie Angst label. It saw both critical praise and huge fan support.
Keeping things super fresh for 2020 they have commissioned a series of remixes of tracks from the album for the Pleasure Centre Remixed EP which lands both on vinyl and digital this week. Bringing some serious heat to the project are Poolside co-founder Turbotito and UK house legend Martin "Atjazz" Iveson. The 12″ also sees remixes by Yuksek, Opolopo, Jean Tonique, Kerem Akdag and Titeknots.
Our premier today is the instrumental mix of Atjazz's remix of Say The Word. Featuring a wonderfully warm undulating synthline, delicate keys, some super drum programming and smooth background vocals to help the track constantly develop it's a real masterclass of production. The vocal version has also has a brilliant lead vocal from Nic Hanson, spellbinding stuff.
Turbotito gives his mix of album title track Pleasure Centre an eastern acidic overhaul. Again it has a warm and expressive feel. Also beautifully produced it has both grace and dancefloor juice aplenty.
We spoke to Kraak & Smaak last week about their favourite pieces of studio equipment, it's a great feature. you can check it out here: https://levisiteuronline.com/music/kraak-smaaks-5-best-pieces-of-studio-tech/
Kraak & Smaak's Pleasure centre Remixes is out on 17th April. Grab it here: https://kraaksmaak.bandcamp.com/album/pleasure-centre-remixed-sampler
For more info check:
Kraak & Smaak:
https://facebook.com/KraakAndSmaak
https://soundcloud.com/kraaksmaak
https://kraaksmaak.bandcamp.com
Boogie Angst:
https://facebook.com/boogieangst
https://soundcloud.com/boogieangst
https://boogieangst.bandcamp.com
Tags:
Atjazz
,
Boogie Angst
,
kraak smaak
,
Pleasure Centre
,
Turbotito