LV Premier – Kraak & Smaak – Twilight (ft. Izo FitzRoy) (Titeknots Extended Remix) [Boogie Angst]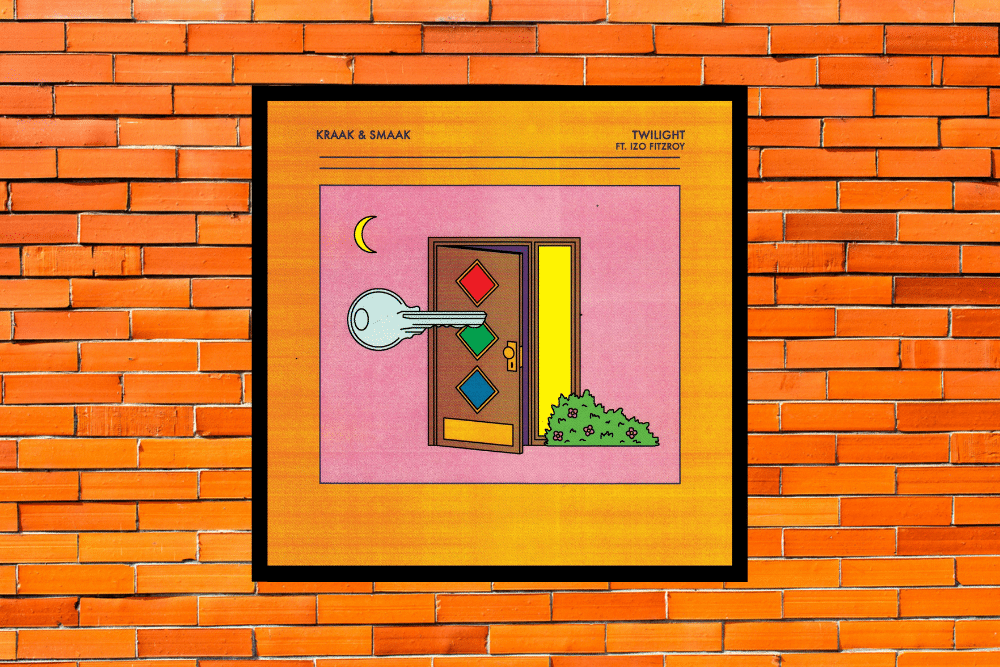 LV Premier – Kraak & Smaak – Twilight (ft. Izo FitzRoy) (Titeknots Extended Remix) [Boogie Angst]
Like what you hear? To help support LV Online buy us a coffee via Ko-FI. Click HERE
Kraak & Smaak have been in glorious form in 2020, channeling this most troublesome of years into a golden period of creativity. Seeing the year out in some style they have enlisted the superbly talented Izo FitzRoy for their last track of the year Twilight.
The package features the striking guitar led original, which fuses a stunning bassline, wonderful drums and Izo's incredible blues laden vocals for a track that simply demands to be listened to on repeat which is exactly just what's happened since it landed in the LV HQ digital mailbox.
Our premier today sees UK producer Titeknots stepping up for remix duties and he succeeds in giving it a sublime club makeover. The bassline and vocals are still front and centre here with looped up guitars providing the rest of the hook whilst some very tasty percussion makes those feet move. It's a brilliant remix!
This one will be an end of year favourite for many! We are almost running out of superlatives for Kraak & Smaak after what has been a stunning year. Roll on 2021!
Love this? Check out our Disco and House playlists HERE
For more info check:
Kraak & Smaak Facebook: https://facebook.com/KraakAndSmaak
Kraak & Smaak Soundcloud: https://soundcloud.com/kraaksmaak
Kraak & Smaak Instagram: https://www.instagram.com/kraakandsmaak/
Kraak & Smaak Twitter: https://twitter.com/kraaksmaak
Kraak & Smaak Bandcamp: https://kraaksmaak.bandcamp.com
Izo FitzRoy Facebook: https://www.facebook.com/izofitzroymusic
Izo FitzRoy Soundcloud: https://soundcloud.com/izo-fitzroy
Izo FitzRoy Instagram: https://www.instagram.com/izofitzroy/
Titeknots Facebook: https://www.facebook.com/Titeknots/
Titeknots Soundcloud: https://soundcloud.com/titeknots
Titeknots Instagram: https://www.instagram.com/titeknots/
Titeknots Twitter: https://twitter.com/titeknots
Boogie Angst Facebook: https://facebook.com/boogieangst
Boogie Angst Soundcloud: https://soundcloud.com/boogieangst
Boogie Angst Instagram: https://www.instagram.com/boogieangst/
Boogie Angst Twitter: https://twitter.com/boogieangst
Boogie Angst Bandcamp: https://boogieangst.bandcamp.com
Tags:
Boogie Angst
,
kraak smaak
,
nu disco