LV Premier – La Riff – La Funk A Papa [Lisztomania]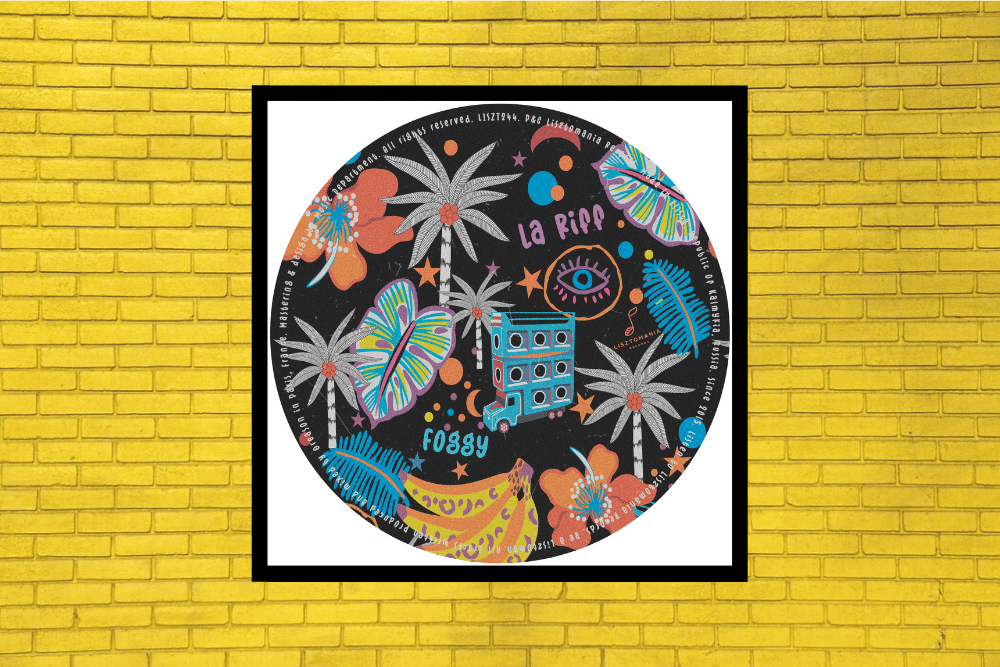 LV Premier – La Riff – La Funk A Papa [Lisztomania]
Like what you hear? To help support LV Online buy us a coffee via Ko-FI. Click HERE
La Riff caught our attention a couple of months back when we ran his Funkiba premier for Mango Sounds Ripe Pear label which you can check HERE. Now he is back with a fierce triple header for hot Russian label Lisztomania. The Foggy EP comprises Foggy, Who The Hell Are You? and our premier today the Funkadelic-esque La Riff.
Opening up with Foggy it's a deep acidic slice of progressive edged house. Smooth chords, pulsating synths and some nice acidic licks all come together for a super smooth track.
Who The Hell Are You? meanwhile falls somewhere between deep, jackin and funk fueled house. Hip house vocals work well with a nice swing on the drums and some haunting synth notes combining for a track which is unusual but which will works well as a mid set groover.
Our premier today see's La Riff channeling his inner Funkadelic for a heavyhitting groove of a track. A big bassline and heavy snare reverb carry this one. They are interspersed with some ridiculously catchy vocals and heavy synth brass. Add in some wah guitar and it all comes together nicely for a track which will most definitely shake the dancefloors foundations.
All in here we have three contrasting tracks which come together to show the different sides of La Riff well.
Grab the EP from: https://www.traxsource.com/title/1473796/foggy
Love this? Check out our Disco and House playlists HERE
For more info check:
La Riff Facebook: https://www.facebook.com/DJLaRiff/
La Riff Soundcloud: https://soundcloud.com/la-riff
La Riff Instagram: https://www.instagram.com/la__riff/
Lisztomania Facebook: https://www.facebook.com/lisztomania
Lisztomania Soundcloud: https://soundcloud.com/lisztomaniarec
Lisztomania Instagram: https://www.instagram.com/lisztomaniarec/
Tags:
Lisztomania
,
LV Premier - La Riff