LV Premier – Les Inferno – Boogie Bones [Samosa Records]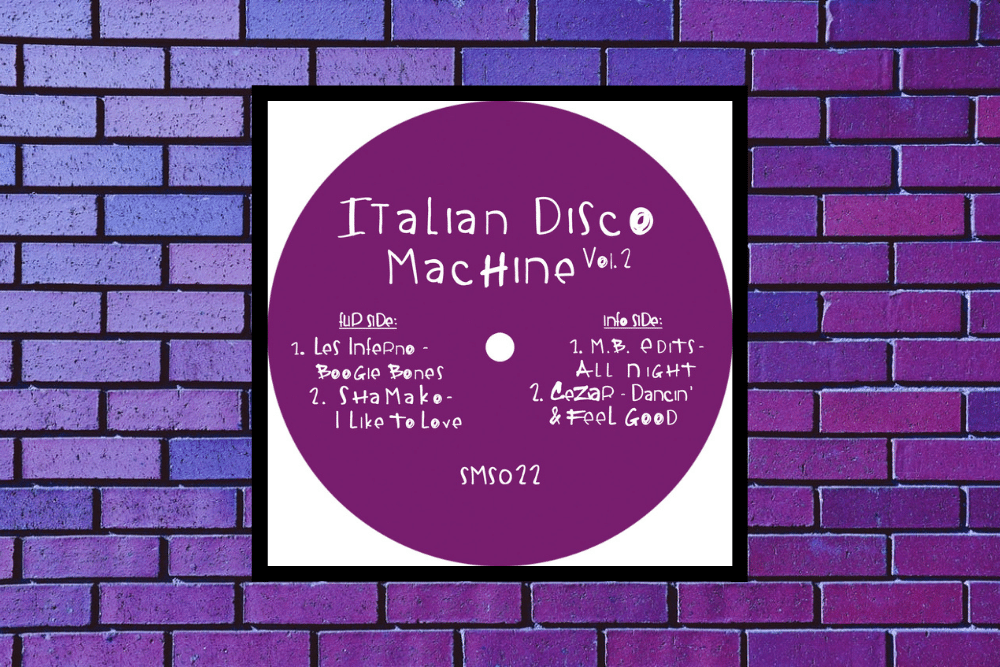 LV Premier – Les Inferno – Boogie Bones [Samosa Records]
Like what you hear? To help support LV Online buy us a coffee via Ko-FI. Click HERE
Samosa Records keep their hugely influential and well appreciated support of their local Italian scene going with the release of the second edition of their Italian Disco Machine series. The EP sees co-label boss Les inferno opening proceedings with MD Edit returning to the fold and two newcomers in the shape of Shamako and Cezar dropping in with choice cuts.
Our premier today is Les Inferno's infectious soulful disco jewel Boogie Bones, it's a track driven by a nice bounce of bassline, heavy percussion loops and smooth deep vocals extolling the boogie life. Floating gracefully across the top is some sublime playing from the harmonica to the ever so funky keys which are a joy. Throw in string stabs and some nice thick drums and this one has club heat aplenty.
Shamako takes things deep down and dirty with I Like To Love which has touches of Donna Summer's I love to love about it's DNA. It's ever so sexy and packed with groove.
MB Edit's All Night is a club chugger with touches of heavy funk across the vocal loop. The throbbing bassline does all the heavy lifting here.
Closing out proceedings Cezar's Dancin' & Feel Good keeps the heavy groove going adding in some nice brass licks as it builds into a temptations era vocal. A nice combination of soul and grit.
Samosa doing the damage yet again.
Grab it via: https://www.juno.co.uk/products/les-inferno-italian-disco-machine-vol-2/822686-01/
Love this? Check out our Disco and House playlists HERE
For more info please check:
Les Inferno Facebook: https://www.facebook.com/lesInferno.official
Les Inferno Soundcloud:https://soundcloud.com/les-inferno
Les Inferno Instagram: https://www.instagram.com/les_inferno/
Les Inferno Twitter: https://twitter.com/Les_Inferno
Samosa Records Facebook: https://www.facebook.com/samosa.records/
Samosa Records Soundcloud: https://soundcloud.com/samosarecords
Samosa Records Instagram: https://www.instagram.com/samosa.records
Samosa Records Twitter: https://twitter.com/samosarecords
Tags:
Cezar
,
disco
,
Les Inferno
,
MD Edits
,
Samosa Records
,
Shamako