LV Premier – Michele Chiavarini Ft. Carmichael Musiclover – Express Yourself (Chiavarini's Dub Adventure)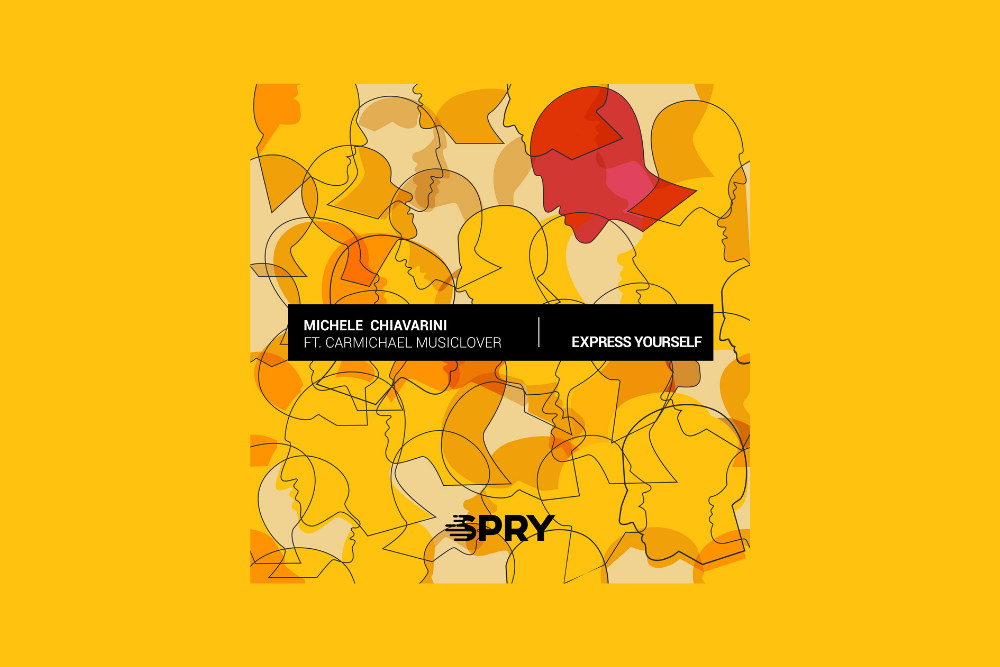 LV Premier – Michele Chiavarini Ft. Carmichael Musiclover – Express Yourself (Chiavarini's Dub Adventure)
As we close out 2019 Italian producer and multi instrumentalist Michele Chiavarini and Fernanda Reis, launch their brand new label SPRY in some style with the Express Yourself. Featuring the smooth vocals of Alabama's Carmichael Musiclover it's a track packed with dancfloor soul aplenty.
The package delivers five mixes, a full vocal version and radio edit along with instrumentals and dubs galore.
In it's full vocal version Carmichael Musiclover delivers a stunning soulful velvety vocal. It's backed up by sublime production from Michele Chiavarini, a real Soulful house classic in the making. Wonderfully warm bass notes, deft keys and some classy drum programming. Excellent work.
There are three instrumentals and dubs of various shades. Our premier today is Chiavarini's Dub Adventure which has a slightly deeper peak-time vibe than the original. Powerful bass and strong synths fill the speakers as a more heavily effected vocal than on the original mix guides us straight to the dancefloor.
This is a strong benchmark to set for a debut release. We are looking forward to hearing more from SPRY. It's going to be fantastic label if this is anything to go by.
Love this? Check out our House playlists HERE
Fore more info check:
Michele Chiavarini Facebook: https://www.facebook.com/michelechiavarinimusic/
Michele Chiavarini Soundcloud: https://soundcloud.com/michelechiavarini
Spry Records Facebook: https://www.facebook.com/Spry-Records-111463800285951/
Spry Records Soundcloud: https://soundcloud.com/spryrecords
Tags:
Carmichael Musiclover
,
Michele Chiavarini
,
soulful house
,
Spry records