LV Premier – Mr Doris & Dazzla – Rock Steady Ft Cantaloop (DJ Mark Brickman Remix) [Black Riot]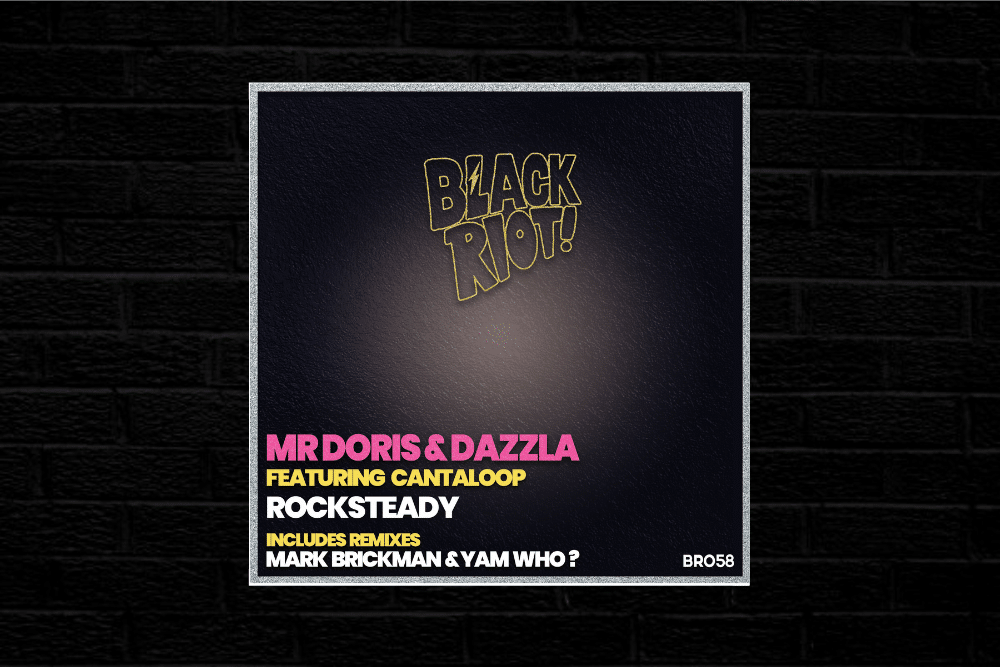 LV Premier – Mr Doris & Dazzla – Rock Steady Ft Cantaloop (DJ Mark Brickman Remix) [Black Riot]
Like what you hear? To help support LV Online buy us a coffee via Ko-FI. Click HERE
Black Riot top off a fine year with a scorcher of a releasein the shape of Rocksteady from Pacha residents Mr Doris & Dazzla which also features the undoubted talents of UK funk band Cantaloop on vocal duty.
Our premier today see's Miami producer and serial chart topper Mark Brickman on remix duties adding his special high energy disco juice to the mix. This one is everything that we've come to expect from Mark, a powerful bass-line, chopped up vocals, laser synths and picture perfect drums.
The original is a deep pumper of a mix, big rubbery synths shine out here harnessing the wonderfully hypnotic hip-house yet soulful vocals, This is a track that will sound incredible on big systems so please bring that on 2021!
The release also features a scorcher of a remix from label boss Yam Who? who adds some of his trademark boogie goodness into the mix. It's a track which brings to mind Qwestlife's ace party bumper Fever which featuring the Sugarhill gang from 2019 for the feel good vibes. Also well worth tracking down if this one does the business for you.
A big yes to this one from LV Online.
Love this? Check out our Disco and House playlists HERE
For more info please check:
Mr Doris Facebook: https://www.facebook.com/mrdoris
Mr Doris Soundcloud: https://soundcloud.com/mrdoris
Mr Doris Instagram: https://www.instagram.com/mr_doris/
Mr Doris Twitter: https://twitter.com/MrDorisMusic
Dazzla  Facebook: https://www.facebook.com/dazzladingmusic
Dazzla Soundcloud: https://soundcloud.com/dazzlading
Dazzla Instragram: https://www.instagram.com/dazzlading/
Mark Brickman Facebook: https://www.facebook.com/djmarkbrickman/
Mark Brickman Soundcloud: https://soundcloud.com/rambunktious
Mark Brickman Instagram: https://www.instagram.com/djmarkbrickman
Cantaloop Facebook: https://www.facebook.com/OfficialCantaloop
Cantaloop Instagram: https://www.instagram.com/cantaloop_band/
Black Riot Facebook: https://www.facebook.com/BlackRiotRecords/
Black Riot Soundcloud: https://soundcloud.com/blackriotrecords
Tags:
black riot
,
Dazzla
,
disco house
,
Mark Brickman
,
Mr Doris
,
yam who