LV Premier – Roosevelt – Take Me Back (Falcon Punch Remix) [Too Slow To Disco]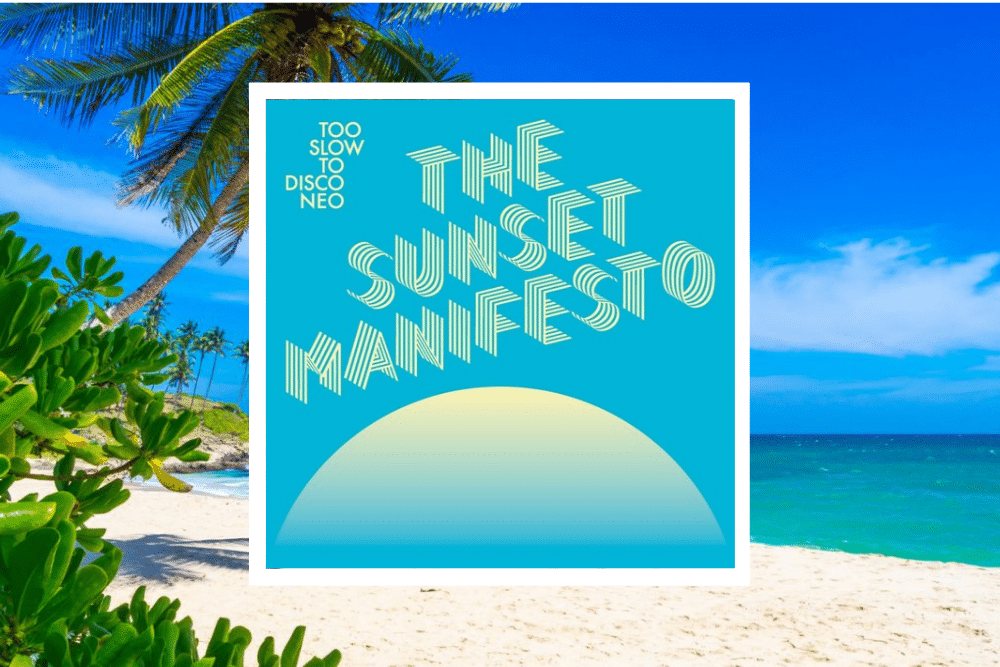 LV Premier – Roosevelt – Take Me Back (Falcon Punch Remix) [Too Slow To Disco]
Like what you hear? To help support LV Online buy us a coffee via Ko-FI. Click HERE
Roosevelt and Falcon Punch combine here for one of the last premiers to land from the sublime Too Slow To Disco Neo album The Sunset Manifesto which landed last week on Vinyl and today on Digital. We have covered a couple of the tracks from the album previously from Kraak & Smaak (Check our review HERE) & Satin Jackets (Check our review HERE) which you can also check below and it's great to see this one finally land on wax.
The Sunset Manifesto os an album just packed with quality from the first note to the last featuring a selection of the finest artists who are crafting the more laid back edges of Nu disco as we head into the much more promising climes of 2021. As well as the two artists above you can expect sublime offerings from Poolside, Moods, Turbotito, Luxury, Final DJ's and Yuksek as well as multitude of other artists offering up sun soaked synth laden groove of the highest order.
You can grab the album on vinyl, download and stream via: https://tooslowtodisconeo.lnk.to/SunsetManifestoYD!DV
Our premier from the album today is another wonderful slice of laid-back sun infused Nu Disco that Too Slow To Disco seem so adept at unearthing. From the warm and ever so funky bassline to the dreamy vocals it's a track with velvet edges. Scintillating sounds for those laid back Sunny afternoons cruising to the beach. Brass and rock guitar licks merge beautifully with smooth keys on a track which has bite aplenty but which still succeeds in sounding effortlessly cool and endlessly warm and inviting.
For more info check:
Roosevelt Facebook: https://www.facebook.com/iamroosevelt
Roosevelt Soundcloud: https://soundcloud.com/iamroosevelt
Roosevelt Instagram: https://www.instagram.com/roosevelt_music/
Falcon Punch Facebook: https://www.facebook.com/falconpunchofficial
Falcon Punch Soundcloud: https://soundcloud.com/falcon-punch
Falcon Punch Instagram: https://www.instagram.com/falconpunchmusic/
Falcon Punch Twitter: https://twitter.com/Falconpunchmsc
Too Slow To Disco Facebook: https://www.facebook.com/tooslowtodisco
Too Slow To Disco Soundcloud: https://soundcloud.com/tooslowtodisco
Too Slow To Disco Instagram: https://www.instagram.com/djsupermarkt_tooslowtodisco/
Too Slow To Disco Twitter: https://twitter.com/djsupermarkt
Tags:
Falcon Punch
,
kraak smaak
,
nu disco
,
Roosevelt
,
satin jackets
,
Too Slow To Disco