LV Premier – Ouvrijster – 27 [S3A Records]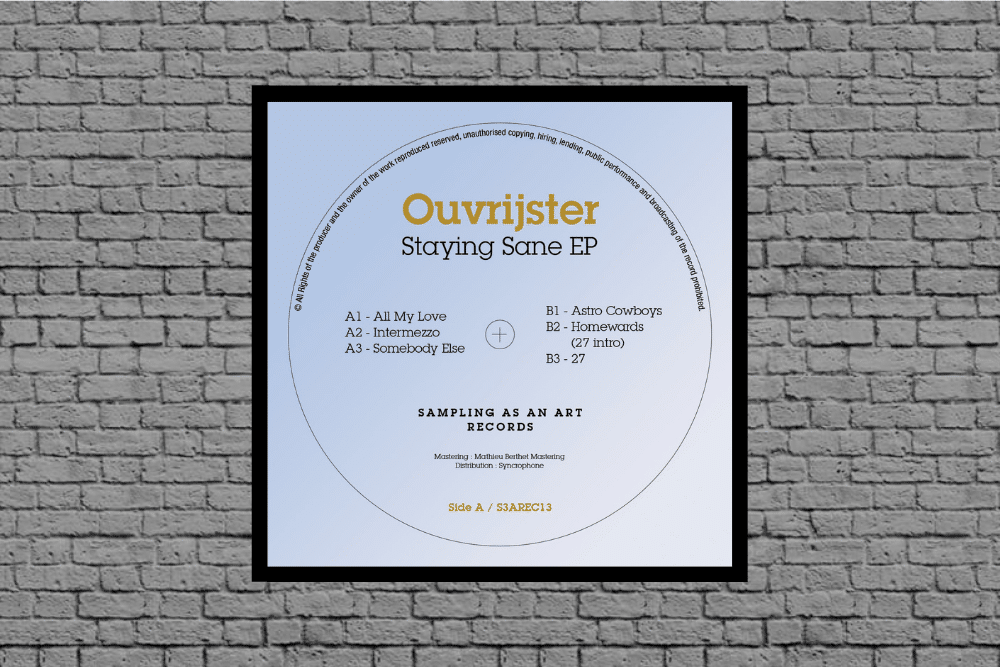 LV Premier – Ouvrijster – 27 [S3A Records]
Like what you hear? To help support LV Online buy us a coffee via Ko-FI. Click HERE
Sampling As An Art is a label which just exudes class with their releases regularly selling out in quick smart fashion. Their latest release comes from the super talented Dutch producer Ouvrijster who keeps his release schedule tight but always overflowing with quality. His Staying Sane EP says it all about 2020 and how Ouvrijster, and indeed many producers around the globe, coped with the dark times at the height of the Covid pandemic by throwing themselves into their work.
Featuring 6 diverse tracks from low slung groove to deep house class and disco edged house class it's a delight of an EP. Opening with the bumpy All My love it's a peak-time gem of a house track. With incessant keys and frenetic drums backed and tasty vocal stabs this one will keep the floors packed tight in the hopefully not too distant future.
Intermezzo meanwhile is a deep groove of a track which owes as much to drum styles of J Dilla as it does to the electronic world.
Somebody Else and Astro Cowboys are both back into classic house territory with Somebody Else adding some graceful disco groove to proceedings. Both have that club heat!
Homeward is a broken beat intro for our final track 27 and sounds like the coolest James Bond incidental music you will ever hear.
The final track and our premier today 27 heads back into deeper territory. It's packed with atmosphere, layering chopped up synths with energy packed claps and earworm vocal stabs. An outstanding end to an outstanding EP.
More like this please 2021!
Grab it on vinyl from: https://www.juno.co.uk/products/ouvrijster-staying-sane-ep/799526-01/
Love this? Check out our Disco and House playlists HERE
For more info please check:
Ouvrijster Facebook: https://www.facebook.com/ouvrijsterdievegge/
Ouvrijster Soundcloud: https://soundcloud.com/ouvrijster
Ouvrijster Instagram: https://www.instagram.com/ouvrijster_dieveggerecordings
Sampling As An Art Facebook: https://www.facebook.com/S3AREC
Sampling As An Art Soundcloud: https://soundcloud.com/s3acontact
Sampling As An Art Instagram: https://www.instagram.com/s3a_samplingasanart/
Tags:
house music
,
LV Premier - Ouvrijster
,
S3A Records
,
Sampling As An Art