LV Premier – Rio Soldierman – Love Stimulator [Midnight Riot]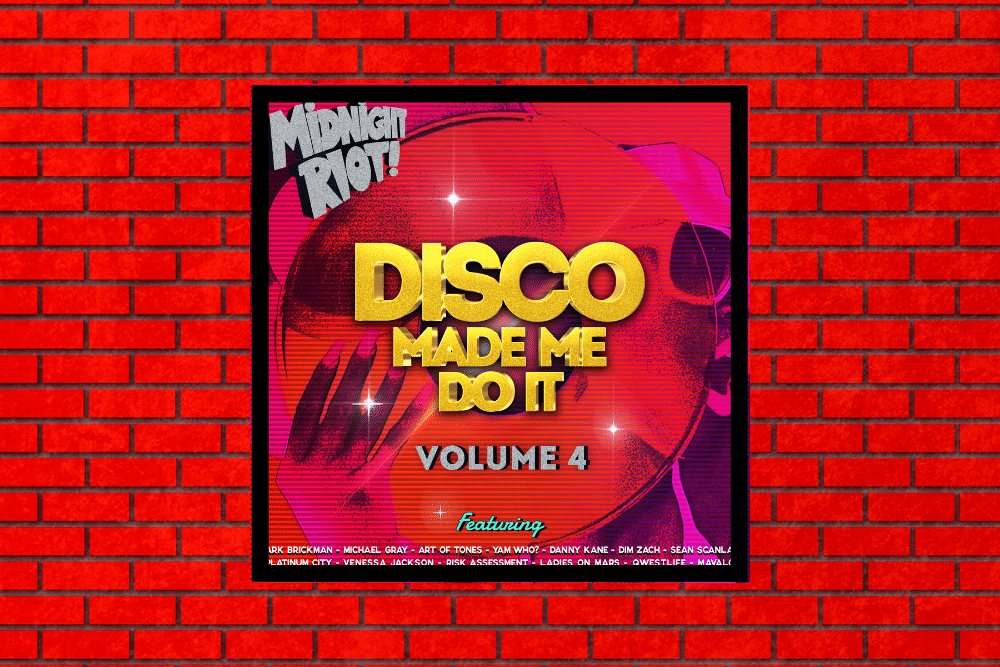 LV Premier – Rio Soldierman – Love Stimulator [Midnight Riot]
Like what you hear? To help support LV Online buy us a coffee via Ko-FI. Click HERE
Midnight Riot keep the disco heat going this week with the fourth edition of their well loved 'Disco Made Me Do It' series. As per previous editions it's packed from start to finish with disco edged house goodness touching on shades of boogie and Indie disco. Pulling some of their biggest hits of late into one mighty compilation alongside a few exclusive tracks it's another sure fire chart topper for the label.
Opening proceedings is one of the highlights of the album in the shape of Mark Brickman's energy packed I don't know which hands the baton onto Platinum City's chart topping monster Nothing But The Music with it's spanking Dr Packer remix. It's an album which see's some huge remixes sitting side by side with equally tight originals. Expect starring roles for Art of Tones, Jet Boot Jack, Michael Gray and Mannix all landing with brilliant remixes.
It's also nice to see house Legend Ron Carroll on board and he is in full effect courtesy of a wonderfully boogie edged Qwestlife remix.
GZZ's All night long is another favourite here, the 80's feel-good energy runs though this one from an artist we have been watching closely of late.
Our premier today see's Italian producer Rio Soldierman in fine form with the pulsing Love Stimulator. It's a track which ebbs and flows perfectly as it builds into a monster diva vocal for a huge hands in the air moment.
Absolute bliss.
Love this? Check out our Disco and House playlists HERE
For more info check:
Rio Soldierman Facebook: https://www.facebook.com/riosoldiermanmusic/
Rio Soldierman Soundcloud: https://soundcloud.com/rio-soldierman
Rio Soldierman Instagram: https://www.instagram.com/rio_soldierman/
Rio Soldierman Twitter: https://twitter.com/RSoldierman
Midnight Riot Facebook: https://www.facebook.com/MidnightRiotRecords/
Midnight Riot Soundcloud: https://soundcloud.com/midnight-riot-records
Midnight Riot Instagram: https://www.instagram.com/midnightriotrecords/
Midnight Riot Twitter: https://twitter.com/MidnightRiotRec
Tags:
Disco Made Me Do It
,
Midnight Riot
,
Rio Soldierman