LV Premier – Situation feat Andre Espeut – Beyond Compare (Sean McCabe Remix Vocal)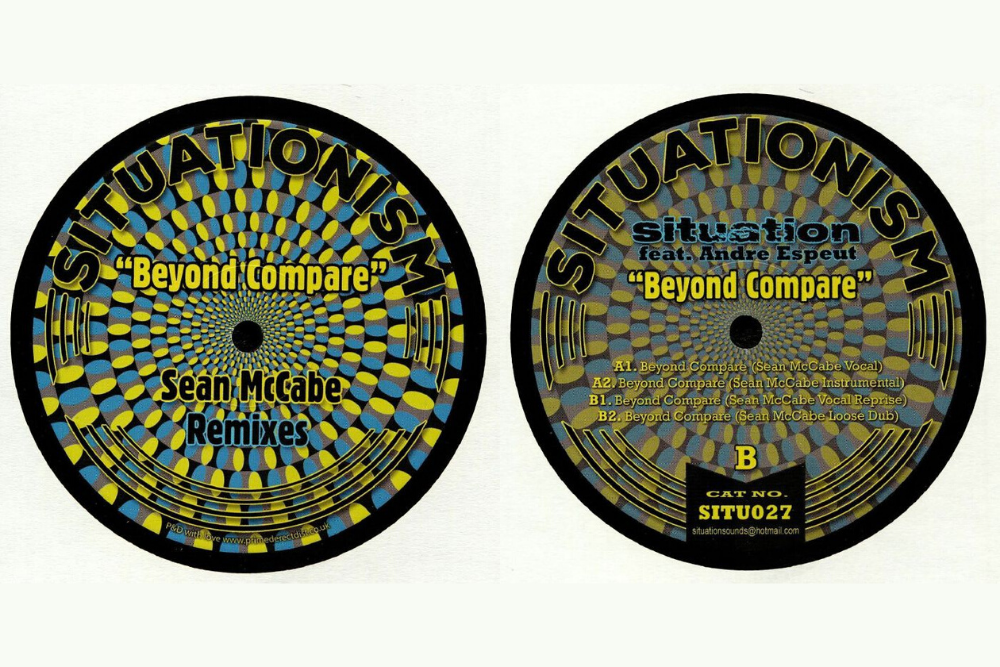 LV Premier – Situation feat Andre Espeut – Beyond Compare (Sean McCabe Remix Vocal) [Situationism]
Situation have had a stellar 2019, their releases scream quality and the same can be said for their label Situationism. We highly recommend that you check out their back catalogue.
For their latest release they have put together a bit of a dream team bringing in the supremely talented Andre Espeut on vocals and one of the finest producers out there right now Sean McCabe on remix duties with four of his brilliant remixes available on the 12″. The results as you would expect with such an array of talent are very special indeed.
You can grab the 12″ via Juno: https://www.juno.co.uk/products/situation-andre-beyond-compare-sean-mccabe-remixes/750702-01/
First up and our premier today, which you can check in full above, is the Sean McCabe vocal mix. It's a wonderful combination of smooth keys, ass shakin bassline, wonderful drum programming and an absolute stand-out vocal performance from Andre who it's safe to say is at the top of his game at the moment.
The A side also hosts a seriously polished instrumental which gives plenty room for the keys to really shine through. Very classy indeed.
On the flip side of the 12″ is a vocal reprise, a very tasty club tool. Building up courtesy of the vocal, keys and percussion it packes a serious punch as the the kit drops in just before the 2 minute mark. Cue much in the way of hands in the air. Brilliant work!
Closing the 12″ out is the Loose Dub. It's a deeper affair concentrating on the bass groove, with looped up vocal stabs and keys helping build a hypnotic groove.
If you love your music on the Soulful side there won't be too many better releases that this in 2019.
Love this? Check out our Soulful House playlist HERE
Fore more info check:
Situation Facebook: https://www.facebook.com/Situation.Sound/
Situation Soundcloud: https://soundcloud.com/situationswapperino
Andre Espeut Soundcloud: https://soundcloud.com/andreespeut
Facebook: https://www.facebook.com/seanmccabemusic/
Soundcloud: https://soundcloud.com/seanmccabe
Tags:
Anfre Espeut
,
Sean McCabe
,
situation
,
soulful house