LV Premier – Surface – Falling In Love (Hector Zeroni Edit) [Disco Express]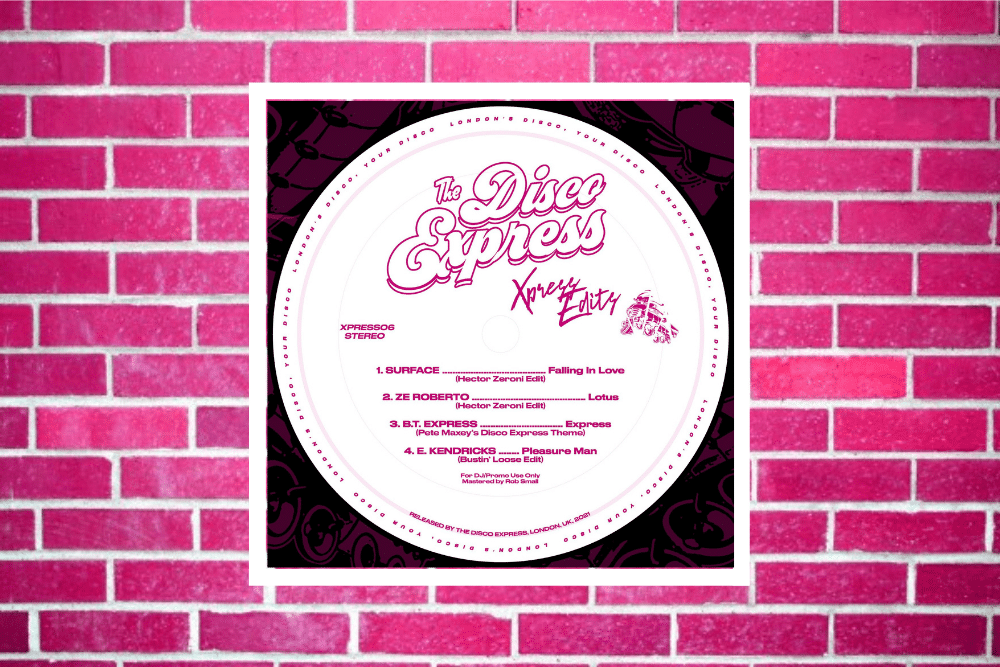 LV Premier – Surface – Falling In Love (Hector Zeroni Edit) [Disco Express]
Like what you hear? To help support LV Online buy us a coffee via Ko-FI. Click HERE
The Disco Express get down to 2021 business with a free to DL EP XPRESS Edits Vol​​.​​2 featuring some serious heat across a variety of disco styles.
Our premier today from the EP is Hector Zeroni's boogie fueled edit of Surface's classic Falling In Love for some proper and well needed feel-good vibes. The edit is beautifully tight looping and building in all the right places whilst keeping the song intact for those dancefloor sing-a-long moments. Very nice work!
Hector pops up for a second cut in the shape of a very well crafted edit of Ze Roberto's Lotus. Lotus is another track that rings those bells of a track which is well on the right side of the cool line but which will work in pretty much every DJ situation.
Next up is The Disco Express regular Pete Maxay on the edit of B.T. Express's Express. Again he keeps the track largely intact whilst tightening it up in all the right places for those demanding 2021 DJ sets.
Closing out this great EP is label boss on the edit of the Temptations Eddie Kendricks's solo track Pleasure Man. Smooth soulful vibes all the way here as Bustin' Loose gives this one a new lease of life.
The whole EP is available for name your price on Bandcamp for one week only so go and get it quick via: https://thediscoexpress.bandcamp.com/album/xpress-edits-vol-2
Love this? Check out our Disco and House playlists HERE
For more info check:
Hector Zeroni Facebook: https://www.facebook.com/djhectorzeroni
Hector Zeroni Soundcloud: https://soundcloud.com/djhectorzeroni
Hector Zeroni Instagram: https://www.instagram.com/hectorzeronidj
Hector Zeroni Twitter: https://twitter.com/djhectorzeroni
The Disco Express Facebook: https://www.facebook.com/thediscoexpress/
The Disco Express Soundcloud: https://www.facebook.com/thediscoexpress/
The Disco Express Instagram: https://www.instagram.com/thediscoexpress/
Tags:
Bustin Loose
,
disco
,
Hector Zeroni
,
Pete Maxay
,
The Disco Express