LV Premier – We Play Alone – There's Something Up There [Citizens Of Vice] & EP Review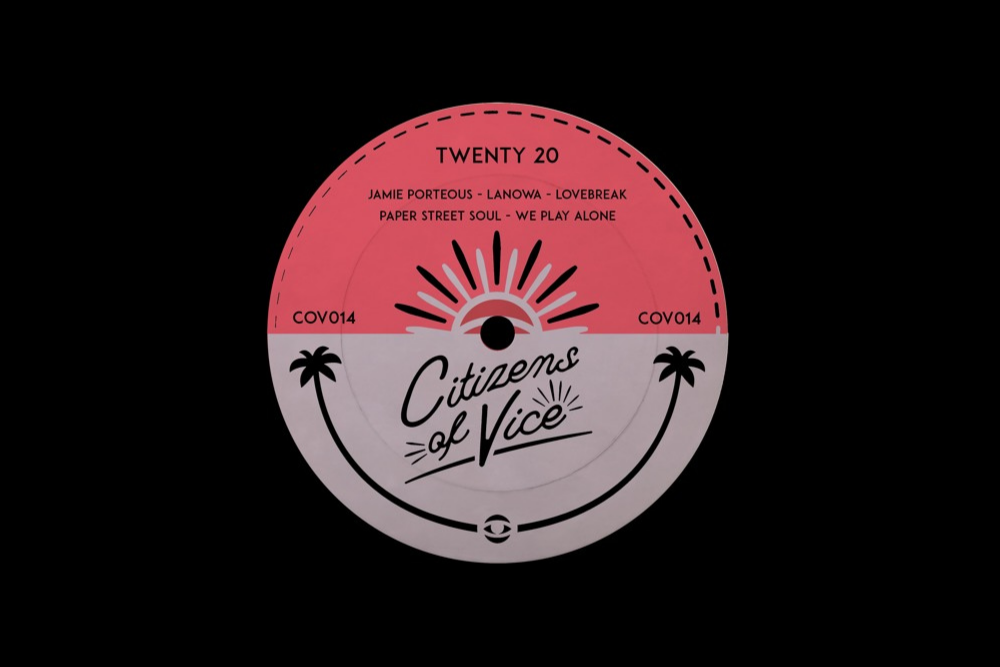 LV Premier – We Play Alone – There's Something Up There [Citizens Of Vice] & EP Review
After a fruitful 2019 Citizens of Vice are jumping straight into 2020 with a fantastic five track sampler featuring some of the key artists they will be working with this year. Step up Jamie Porteous, Lanowa, Lovebreak, Paper Street Soul and We Play Alone.
It's a release packed with deep and powerful cuts which have plenty of juice for the dancefloor but more than enough quality for repeated home listens.
First up is Jamie Porteous with Johnny Deep. As the name suggests it's deep with a fun edge but it also has just a hint of funk about it. Expect smooth keys, well judged vocal samples and a nice laidback bubbling bassline. Combined they will definitely have the heads moving.
Lanowa's Gorgeous People is deeper still, focussing on in on smokey saxaphone. It's deep electronic jazz but with a touch of Detroit in the kit to give it some cerebral power.
Lovebreak's Honestly is another track on the deep and jazzy tip. Subtle scratches, drifting keys, and incessant synth stabs. It's a groover for sure.
Paper Street Soul's Bobby's Song brings to mind Crazy P's output. A fantastic vocal, well crafted guitars and a footstepper of a bassline. This is an act we will be keeping a close eye on in 2020.
Last but most definitely not least is our premier today We Play Alone's There's Something Up There. This one has that classic deep house heat to it via it's combination of looped up bassline, synth stabs and subtle ravey keys which are set back far enough not to over power. Cool samples and other worldly pads abound in what is a dancefloor bomb for sure.
A brilliant EP from a label who we should all be watching out for this year.
Love this? Check out our House playlists HERE
For more info check:
Citizens Of Vice Facebook: https://www.facebook.com/Citizensofvice/
Citizens of Vice Soundcloud: https://soundcloud.com/citizensofvice
Tags:
Citizens of vice
,
Deep House
,
Jamie Porteous
,
Lanowa
,
Lovebreak
,
Paper Street Soul
,
We Play Alone