LV Premier – Matt Masters – I've Opened My Eyes feat Mark Pearson (Art Of Tones Remix)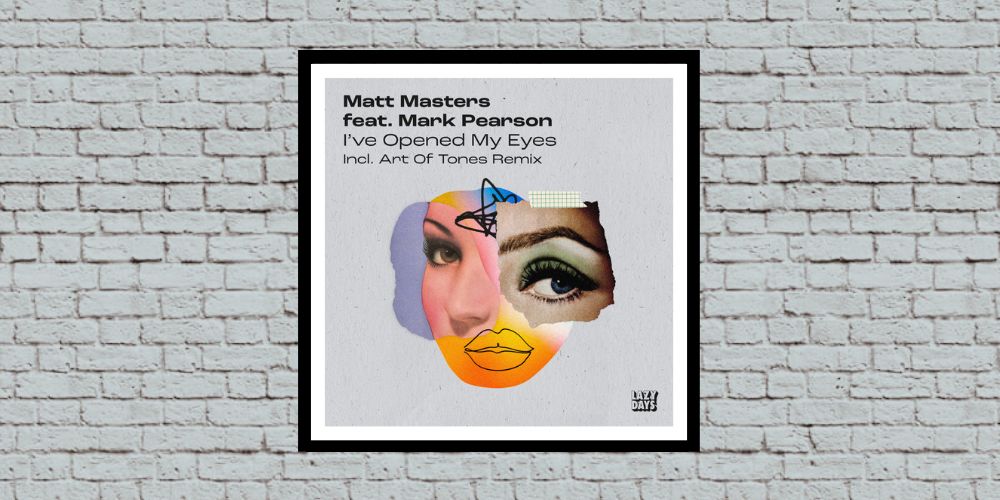 A couple of weeks back we premiered Matt Masters 'Look What You've Done' on one of our favourite labels Fred Everything's 'Lazy Days' HERE. It was a ridiculously classy slice of deep house fusing a bossa rhythm with deep percussion, liquid synths and a proper ear worm vocal.
Now Matt is back and determined to one-up himself with the equally brilliant 'I've Opened My Eyes'. An entirely different beast it combines modern soul and Nu Disco. Smooth summer music all day long.
Topping all of this off Lazy Days have drafted in the supremely talented Art of Tones, an artist who we love here at LV and who continues to delight with every single release. Safe to say that he has delivered yet again, injecting a large slice of funk into proceedings with hooky guitar licks and an effusive bassline.
Full of hope and joy this is exactly what 2023 should sound like.
You can grab I've Opened My Eyes and the wicked Art of Tones remix from Friday 23rd via the following:
For more info on Matt Masters, Art of Tones and Lazy Days please check:
Matt Masters Facebook: https://www.facebook.com/mattmastersofficial/
Matt Masters Soundcloud: https://soundcloud.com/matt-masters
Matt Masters Instagram: https://www.instagram.com/mattmasters
Matt Masters Twitter: https://twitter.com/mattfreerange
Art of Tones Facebook: https://www.facebook.com/artoftones/
Art of Tones Soundcloud: https://soundcloud.com/llorca
Art of Tones Instagram: https://www.instagram.com/artoftonesmusic/
Art of Tones Twitter: https://twitter.com/ludollorca
Lazy Days / Fred Everything Facebook: https://www.facebook.com/fredeverything
Lazy Days / Fred Everything Soundcloud: https://soundcloud.com/fredeverything
Lazy Days / Fred Everything Instagram: https://www.instagram.com/fredeverything/
Lazy Days / Fred Everything Twitter: https://twitter.com/fredeverything
Love this? Check out more from Matt Masters HERE
Like what you hear? To help support LV Online buy us a coffee via Ko-FI. Click HERE
Tags:
art of tones
,
Lazy Days
,
Lazy Days Recordings
,
Matt Masters