Michael The Lion – 10 Tracks By Cool Cats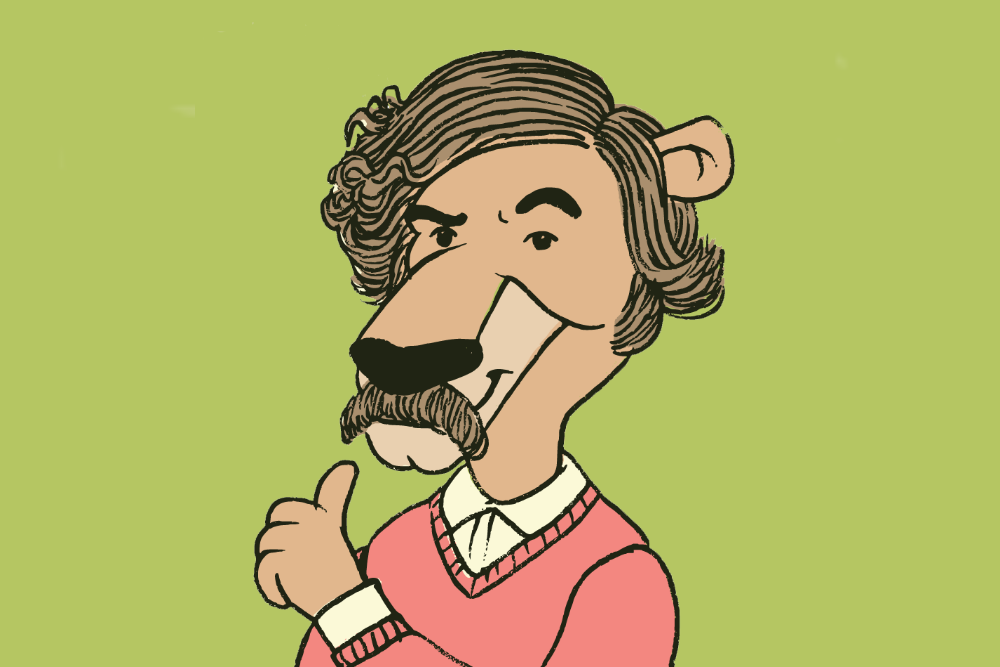 Michael The Lion – 10 Tracks By Cool Cats
Michael The Lion and Amy Douglas brand new EP lands this week on Soul Clap Records and as you would expect from these two brilliant artists it's a class act. We reviewed the EP a few days ago HERE and we also premiered the John Morales dub of lead track Find a Way which you can check below. To celebrate we asked Michael the Lion to give us his 10 favourite tracks by Cool Cats which you can check below. It's a great fun list packed with quality music. He also gave us a little more info the EP.
Michael The Lion on the new EP
Amy Douglas and I have been working on music together for 8 years now, and this EP is really the best of what we've been able to do together. It's a walk through all kinds of styles of American music – from disco to R&B to funk and rock – all through the lens of modern dance music and imbued with Amy's genius for writing and her impossible talent. We've got a great live ensemble behind us and the amazing Steven Klavier doing a guest vocal. Combine that with John Morales doing 12" remixes and this really something special.
Grab the EP from the following:
Preorder / Buy Link EP: https://michaelthelion.bandcamp.com/album/michael-the-lion-x-amy-douglas-2
Preorder / Buy Link Remix: https://michaelthelion.bandcamp.com/album/michael-the-lion-x-amy-douglas-the-john-morales-mixes
Michael The Lion – 10 Tracks By Cool Cats
Kool & The Gang – Jungle Jazz
If we're talking cool, and we're talking cats, and we're talking funky flavor – there's really only one place to start. Let's take it to the jungle and get into it.
Michael The Lion x Amy Douglas featuring Steven Klavier – Find A Way
OK this isn't a cat record, per se, but has perhaps the coolest collection of cats on wax. My partner in crime, Amy, needs no introduction, and she has the tiger by the tail these days. Steven Klavier gives this one extra stripes with his powerhouse performance. This record will be even cooler when we add the legendary John Morales to the pride – his 12" mixes are available for pre-order now.
Tensnake – Coma Cat
This came out in 2010, and although it had pop appeal in Europe, it had an impact in the US before dance music was reaching indie audiences at all. This song was ahead of its time – it hits a bunch of themes that were going to emerge – UK Garage vocal chops, balearic vibes, classic drum machines, 90s piano chords.
KW Griff – Bring in the Katz
I don't know if people outside Baltimore/DC/Philly/Jersey get how influential the club/party music sound was and still is. This record is drive-time windows-down radio stuff where I'm from. The vocals sound just like the DJ is talking hype over the beat how they would do. All of Griff's stuff, especially Pick 'Em Up were staples for me when I was playing rap nights in Philly all during the 2000s.
Volta Bureau – Alley Cat
Astute listeners will pick up traces of Alan Parsons and Al Stewart's 70s jingle-jangle "Year of the Cat" in this one – double whammy. Will Eastman of Volta Bureau is still doing great stuff, including the curation of the Blisspop Disco Festival in Washington, DC, where Amy tore the house down last fall.
Natasha Kitty Kat – 24 Hour Sesh
Natasha has a great ear for dancefloor disco arrangements and is certainly one of the fiercest cats out there in the scene.
Giorgio Moroder – Leopard Tree Dream
This is a tune from the Cat People soundtrack. I first heard this as a sample on Cannibal Ox's Iron Galaxy, produced by El-P. In 2000 when it came out, I was obsessed with that record, and that 12" was actually my first exposure to Giorgio.
Adulture & OCD Automatic – Paper Cat (Sammy Bananas Remix)
Sammy Bananas did the final mixdowns on the Amy x Michael material and played horns as well. Really great ear, great DJ, great producer, great guy and our stuff sounds "right" because of him.
Ratatat – Wildcat
I think they gave me a 128k mp3 of this song with the keys to my dorm room and textbooks on the first day of junior year of college.
Eartha Kitt – Where Is My Man (Jack Priest Edit)
This is a great edit of a great record by a great artist and Jack is a great DJ and a great guy. Top notch all around.
Upcoming Michael The Lion Dates:
March 20 – The Dolphin, Philadelphia, PA
April 10 – TBA, Brooklyn, NY
April 26 – Present Company, Houston, TX
For more info on the release check:
Michael the Lion Facebook: https://www.facebook.com/MichaelTheLion/
Michael The Lion Soundcloud: https://soundcloud.com/djaptone
Soul Clap Records Facebook: https://www.facebook.com/soulclaprecs/
Soul Clap Records Soundcloud: https://soundcloud.com/soulclaprecs
Amy Douglas Facebook: https://www.facebook.com/amydouglassings/
Amy Douglas Soundcloud: https://soundcloud.com/amydouglassings
Tags:
Amy Douglas
,
michael the lion
,
Soul Clap records