LV Disco Selectors 53 – The Patchouli Brothers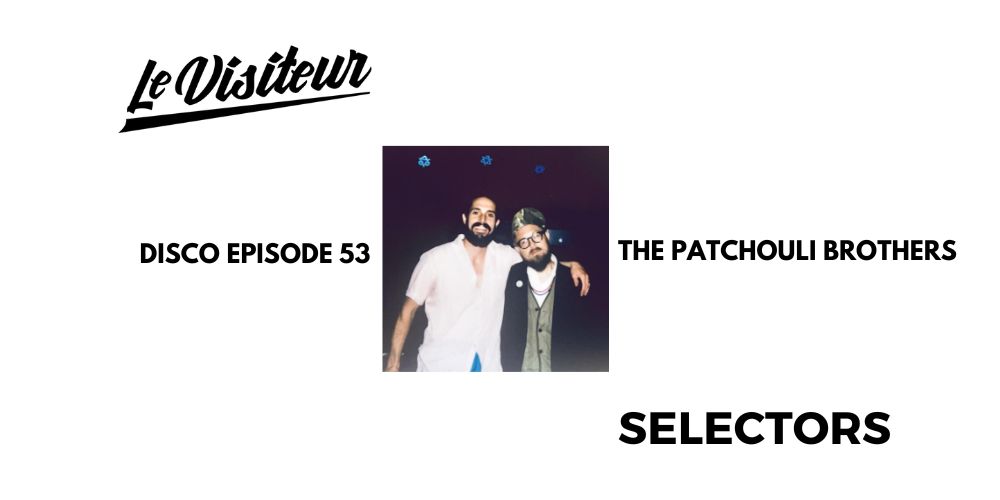 In something of a dream team pairing The Patchouli Brothers latest EP has landed on Brooklyn's finest Razor-N-Tape and they have delivered four tracks of absolute disco edit gold.
We premiered Disco 4 A Non-Nuclear Future from the EP a couple of days ago which you can check below and my write up here
You can grab the 12″ here: https://razor-n-tape.fanlink.to/PatchouliBrothersEdits
Never one to miss up any opportunity to get the Patchouli Brothers on the site I asked them to step back up to the Le Visiteur decks and lay down a mix for our disco selectors series. I also had a very quick chat to them about the mix:
What can you tell us about the theme of the mix and what are some of the key tracks for you?
No theme. Just music we're currently playing out and enjoying at the moment!
How does the style of mix here compare to how you would approach a live DJ set?
Not that different, other than there isn't an audience to watch, listen to and learn from! So actually, a lot is different, haha. It's a lot more fun to approach playing for people to dance to and a lot more rewarding, but recording a mix in the studio is still a nice way to share music.
Which other artists DJ mixes do you find yourself coming back to time and again and do you have a favourite that you gravitate towards?
Red Greg, definitely. Such amazing selection. Also love anything that comes out on Marcel Vogel's Lumberjacks Tapes. Really great selectors on there, as chosen by Marcel.
Two birds with this one, but we'd forgotten Red Greg had done a Lumberjacks Tape! Proves our point, perfectly!
For more info on The Patchouli Brothers and Razor-N-Tape please check:
The Patchouli Brothers Facebook: https://www.facebook.com/thepatchoulibrothers/
The Patchouli Brothers Soundcloud: https://soundcloud.com/thepatchoulibrothers
The Patchouli Brothers Instragram: https://www.instagram.com/thepatchoulibrothers/
The Patchouli Brothers Twitter: https://twitter.com/PatchouliBros
Razor-N-Tape Facebook: https://www.facebook.com/RazorNTape/
Razor-N-Tape Soundcloud: https://soundcloud.com/razor-n-tape
Razor-N-Tape Instagram: https://www.instagram.com/razorntape/
Razor-N-Tape Twitter: https://twitter.com/RazorNTape
Love this? Check out more on Patchouli Brothers HERE
Like what you hear? To help support LV Online buy us a coffee via Ko-FI. Click HERE
Tags:
razor n tape
,
The Patchouli Brothers