Phonk D's Top 10 Sample Bangers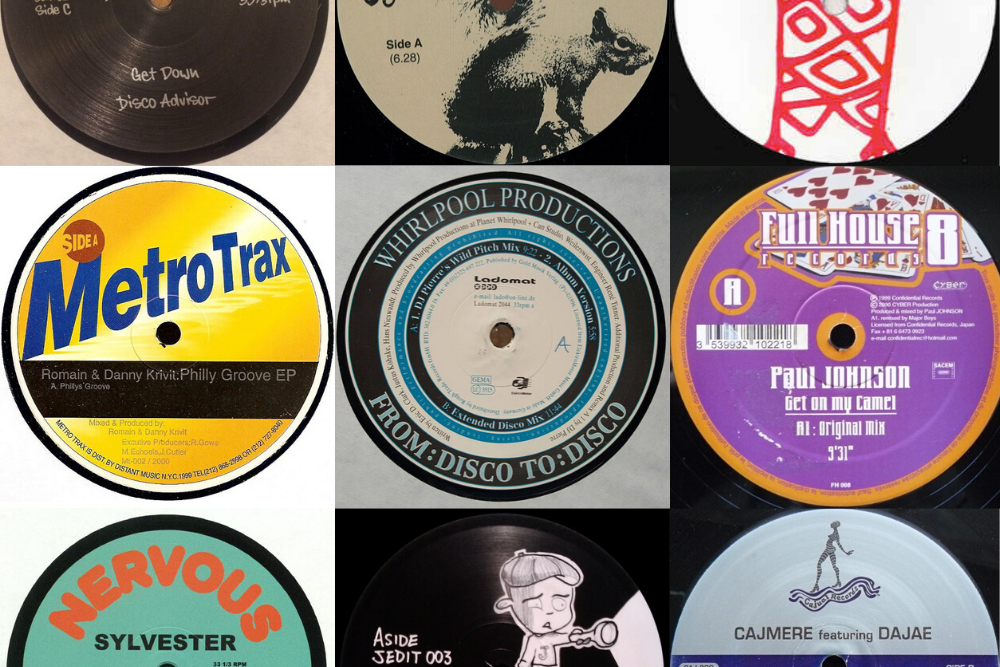 Phonk D's Top 10 Sample Bangers
German producer Phonk D has been one of the breakthrough artists of the last few years for us. He's behind the excellent Footjob label which has had some fantastic releases and his own production career has seen him release on some of the finest labels around including Salsoul, Black Riot, Tilly Jam, Poetry In Motion and NDYD to name a few.
His style combines the finest of house production with the sheer joyous energy of disco and he has released everything from deep house gems to peak time disco house bangers. From sampled monsters to vocal bliss. He's an across the board producer.
As a DJ he's also at the top of the game. I caught him playing last summer at Defected's jam in Croatia and he absolutely took it apart it, it was easily one of the sets of the week at the festival. Packed full of energy and just stand out feel good bliss and like his production it featured all corners of house and disco. It was perfect for the summer sun.
As such he was one of the first names on the list for our Le Visiteur Presents series at Oslo in London where his is appearing at the opening party this coming Saturday, 7th March alongside Birdee and our editor Le Visiteur. You can grab tickets for this Saturday's event from: http://oslohackney.com/events/⁠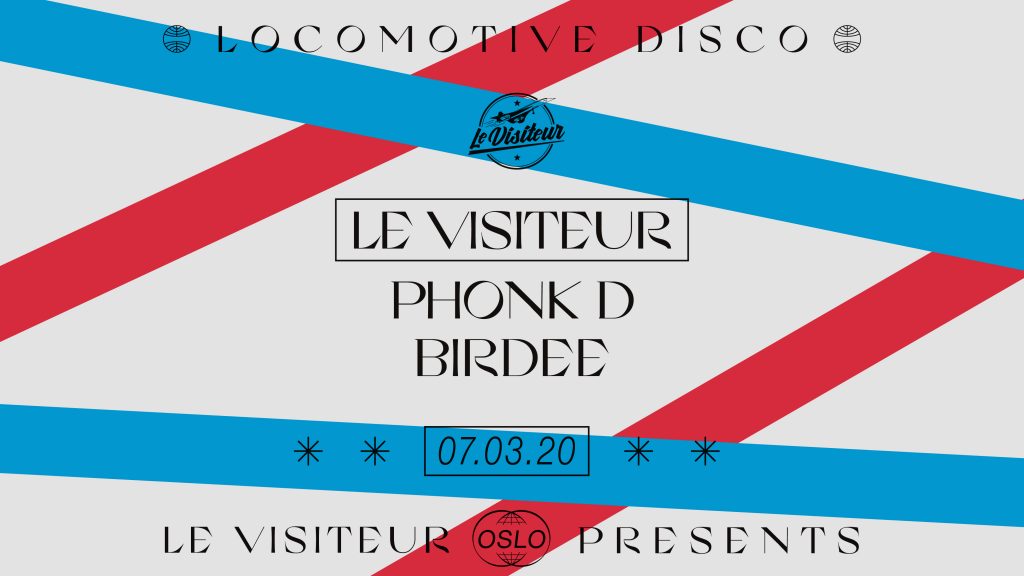 Ahead of the event we asked him to put together a list of some of the finest sample based house tracks that he has been playing in his sets over the last couple of years and he has put together  list of pure fire cuts for us. From Disco anthems to Chicago beats, deep dubby groove to joyous vocals. It's a list packed with legends and newcomers alike. Discogs here we come x
Phonk D's Top 10 Sample Bangers
First Choice – Love Thang (Genius of Time Rework)
Love Thang has of course been sampled millions of times, but I think Genius of Time gets to the point with this edit. They added powerful drums and fantastic chords, for me it's the perfect number to slowly pick up the pace on the dancefloor.
Carl Taylor – Debbie's Groove (Robert Hood Remix)
There are certainly many versions of this track too, but nobody nailed it like Robert Hood. I'm a big fan of his Floorplan gospel bangers, here he made Debbie's Groove into a dancefloor monster. It almost took off my head off when I heard it the first time in a club, pure energy.
Sylvester – Dance (Disco Heat) (Louie Vega Re-Touch)
This edit popped up a couple of years ago and hasn't left my box since. Louie once again used his magic and make a sharp edit from small pieces of the original. After seven minutes he adds in an organ part which puffs the whole thing up again. On the b-side there is also a little dub version which should never be ignored, it's also a heavy groove!
Black Science Orchestra – Where were you (Tedds Lights Out Groove)
An absolute all-time classic and this re-edited version brings the whole track back into a more club-like context. My heart goes up every time the "Trammps" vocals start in the middle of the song, soulful to the fullest!
DJ Romain & Danny Krivit – Philly's Groove
The Philly Groove EP by DJ Romain & Danny Krivit was released on Romain's label Metro Trax in 2000. I found the track on the Body & Soul compilation vol. 3 which was put together by François Kevorkian and I play this driving and hypnotic banger regularly in my sets.
Sound Stream – Get Down
With Soundstream it doesn't matter which song you choose, they are all great. One of my favourites is Get Down from his current album. He played this track for me in a club some weeks before the release, I loved it straight away, it drives the floor crazy!
Secret Squirrels #10
Secret Squirrels is a great vinyl only label, these great edits have been published every few months since 2013. I still don't know who is behind it, I have loved this series ever since I came across it. Here I choose the 10th edition of the series, there is a great track on the a-side, untitled as always and unfortunately I don't know where he was sampled from.
Paul Johnson – Get on my Camel
When it comes to Chicago House it is always difficult for me to choose between DJ Deeon and Paul Johnson. Both are both absolute legends, but here I choose Paul because I think he has sampled more disco than Deeon. The selection of his songs I could choose from is of course not small, but Get On My Camel is a typical example of how he can create a very funny track with few means.
Cajmere – I Need You (Hugo Moya Mix)
I actually bought this record because of the other side but then I found this remix on it. I can't count how many times I've heard and played the conversation of Lil Louis. This track here samples the bassline and sax and gives the whole thing extra drive. It's reduced to the essential parts, an absolute Phonk D alltime dance classic.
Whirlpool Productions – From Disco To Disco
Number one in the Italian charts, a milestone in German disco history. I can still remember well when this track came out at the time, I was actually on a techno trip but you could hear this song everywhere and don't need much to feel this groove. Today i am a friend of Hans and very proud that I was able to win him and Eric to do a record together on my label Footjob. German legends…
Love this? Check out our Disco House playlist HERE
For more info please check:
Phonk D Facebook: https://www.facebook.com/phonkd/
Phonk D Soundcloud: https://soundcloud.com/phonk-d
Tags:
black science orchestra
,
Cajmere
,
Danny Krivit
,
dj romain
,
First Choice
,
Hugo Moya
,
Louie Vega
,
paul johnson
,
Phonk D
,
Robert Hood
,
Secret Squirrel
,
Soundstream
,
Sylvester
,
Whirlpool Productions