Terry Farley Selects – The 2021 Essential 3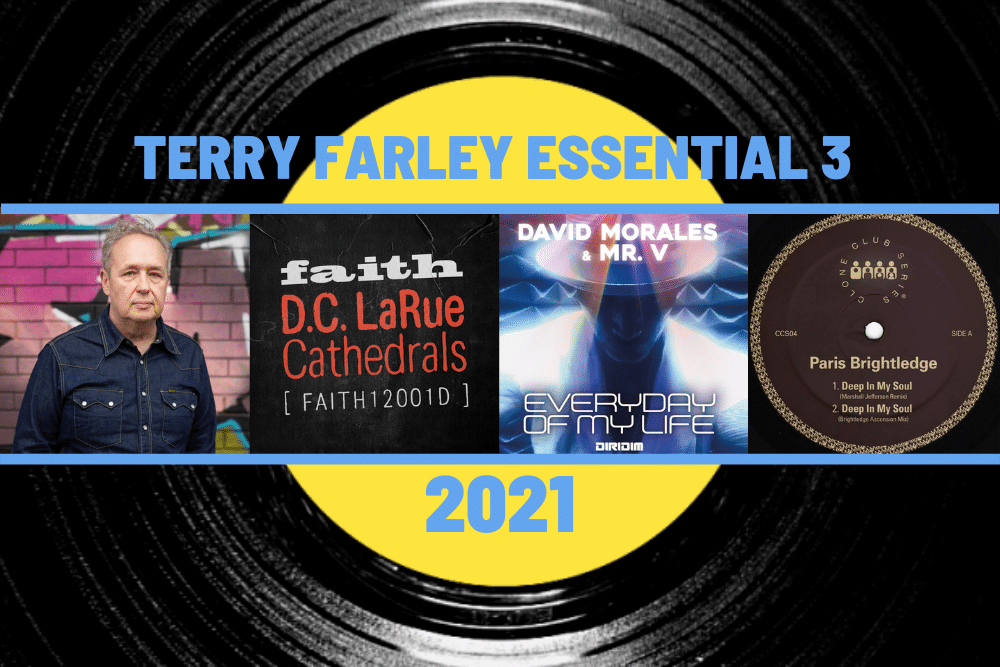 Terry Farley Selects – The 2021 Essential 3
Like what you hear? To help support LV Online buy us a coffee via Ko-FI. Click HERE
UK house legend Terry Farley has another great year releasing some fantastic music under various guises and via his continued work with Faith Fanzine and their associated events. Terry recently spoke to Le Visiteur in depth including chat about Junior Boys, Faith, Fire Island and much more. It's a fascinating insight into his career. Check it out HERE
One of our favourite projects of Terry's this year was The Spaces Between alongside Wade Teo and Ian Snowball which also saw another UK legend, Ashley Beedle, relaunch the seminal Black Science Orchestra with a new line up including Rob Mello and Darren Morris to remix the Harry Dennis vocal'd Ghosts. We premiered the sublime BSO Dub #1.
We asked Terry to pick his essential three tracks of the year for us.
D.C. LaRue – Cathedrals (Faith's Farley & Jarvis Extended Sunday Sermon Mix)
Truly a honour to be able to work on a track ( alongside Christian Campbell of Bruise fame and fellow Faith'er Dave Jarvis ) that i danced to as a teenager when it was originally released. One of the NY / Manhattan Disco scenes greatest records and we even got to feature an interview with DC himself with him recalling the genesis moment of the record idea on the dancefloor at Mancuso's Loft party. Hearing the original stems at the studio was a truly HOUSE moment for me …
David Morales – Everyday of My Life (Vocal Mix)
David alongside Louie Vega has shown all the young pretenders that the old school NY producers can still bring the heat and in a way very few others can. This is Morales at his NY tribal best, when it comes to the drums very few can get near David.  Mr V channels some classic Yello 'Bostich' influences with his on point vocals and its a match made in House heaven.
Paris Brightledge – Deep in my Soul (Marshall Jefferson remix)
Once again it's those who laid down the foundations for this thing of ours to create in my opinion THE best Vocal record of 2021. Marshall steps forward with a deep and very underground remix that suits Paris's falsetto vocal performance perfectly. It seems strange and a little sad that this record didn't break into the wider / commercial world of 'Dance music ' but i guess thats how things are these days.
For more info please check:
Terry Farley Facebook: https://www.facebook.com/TerryFarleyOfficial
Terry Farley Instagram: https://www.instagram.com/terryfarley
Terry Farley Twitter: https://twitter.com/terrystuckshop
Tags:
D.C. LaRue
,
David Morales
,
Faith Fanzine
,
Marshall Jefferson
,
Paris Brightledge
,
Terry Farley