Tominori Hosoya – Nov.7.2010 (Manuel Costela 4 Love Rmx) – LV Premier & EP Review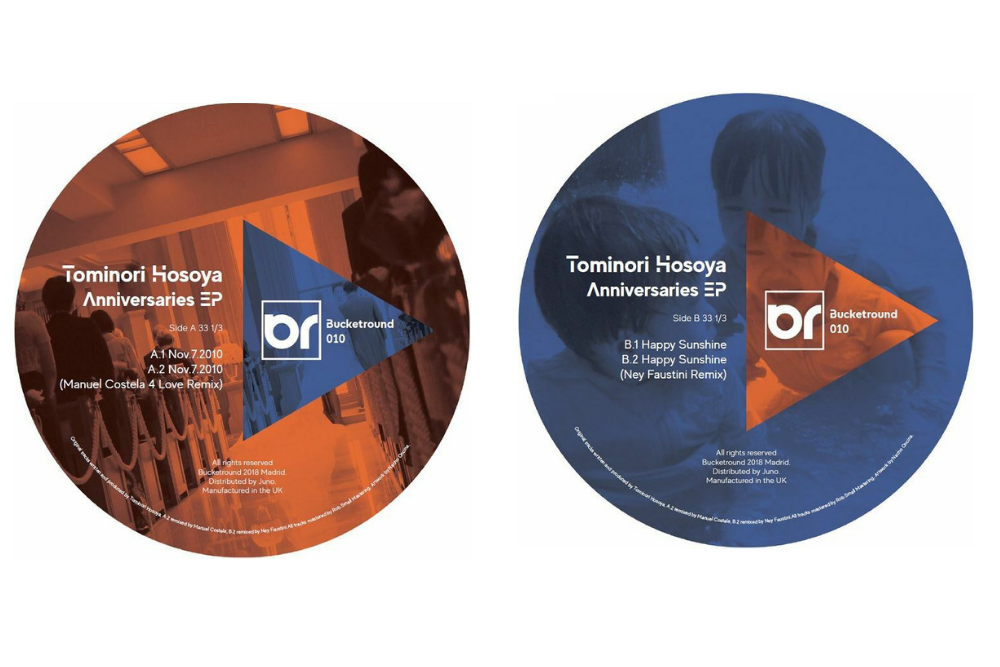 Tominori Hosoya – Nov.7.2010 (Manuel Costela 4 Love Rmx) – LV Premier & EP Review
Following on from his brilliant album 'Halfway' Japanese producer Tominori Hosoya is back with a superb new EP for Bucketround Spain. Halfway was one of LV Online's albums of the year in 2018 and you can check out our review HERE. His latest release the 'Anniversaries EP' features 2 originals and 2 remixes it's another top class release from this talented producer.
First up on the EP is '7th Nov 2010' . Leading off with some powerful percussion this track is a deep house masterpiece. Smooth pads, evocative vocals, great drum programming all combine beautifully for a track which is deep and warm. It's a timeless track for those sunrise moments.
Track 2 and our premier today sees Manuel Costela step up to remix '7th Nov 2010'. Less ethereal and more club he has injected a brilliant bassline into the track giving it plenty of dancefloor nous. Backed up by powerful key stabs it's a superb rework which will be gracing many a DJ set this year.
Track 3 'Happy Sunshine' perfectly encapsulates the title of the track through frenetic percussion and effervescent pads. This is a track which perfectly conjures up visions of sandy beaches and long cocktails. It still however, has enough kick to make sure everyone on the beach is dancing.
Track 4 sees Ney Faustini perfectly round off the release with his remix of 'Happy Sunshine'. Again this is a more club focussed remix. Flowing synths merge with some great drum programming to create a peak time soundscape beautifully realised for those deeper communal dancefloor moments.
We spoke to Tominori a while back to discuss his career so far and he also put together a rather brilliant mixtape for us you can check both of those HERE
To buy this release via Juno click HERE
Tags:
Bucketround Spain
,
Deep House
,
Manuel Costela
,
Tominori Hosoya