Wild & Free – LV Featured Artist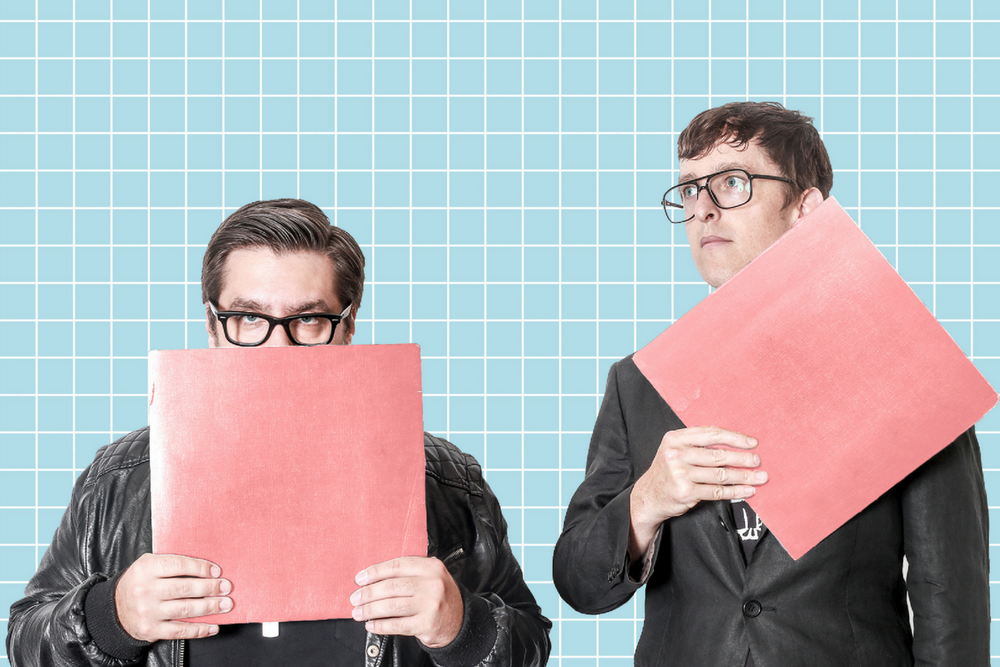 Wild & Free – LV Featured Artist
Wild & Free have been building a huge reputation over the couple of years as one of the most exciting new acts out there. They have released crazy hot singles & EP's, put together a trail of great remixes including stellar mixes for Joe Goddard, Panama and Gigamesh and also had some very tasty collaborations including with the excellent Falqo.
All of this hard work has culminated in the release of their incredible album 'Shapes on Shapes' last month on one of our favourite labels Discotexas. You can check out our glowing review for the debut single Fern's & Stuff HERE and check the album out below.
We caught up with the duo of Drew Kramer and George Cochrane to discuss the album, their exciting live shows, Discotexas and LA.
Hi there Drew & George, thanks for taking the time out to speak to us today.
Shapes on Shapes is one of our favourite albums of the year. It has that incredibly positive vibe to it which you have been championing from the outset.
Please tell us a little bit about yourselves, what makes Wild & Free tick and makes your music so incredibly radiant?
George: Hey! I'm George from Wild & Free. I come from the sandy shores of Santa Cruz, California. I started my musical life as a bass player in a metal band, which led me to learning drums, guitar, and all the rest. After a while, I decided the rock band life was not all that interesting and got into electronic music, which has been my passion ever since. I think that what makes Wild & Free special (if I may be so bold) is our deep appreciation for many types of music, many eras of production and engineering, and certainly our openness to learn new instruments and techniques to get us where we want to be, sonically. We take great care to get the sounds we hear in our heads. And craft aside, this duo is a blast because it's really about having an awesome time, and helping others to do the same.
Drew: I'm Drew from Wild & Free and I'm an Aries. I'm originally from Philadelphia. I like square bass, funky ethnic percussion and sweet crunchy disco hats. Our journey to make the best music possible is probably what makes us tick. George and I genuinely love the studio and recording music so I think that's what makes it radiant. We don't take any shortcuts when recording our music whether it's a modular synth or a guitar part. We treat recording as a science in a way because we want to have the best source material to work with before production. I also think that we've acknowledged there is a balance to making electronic music with live instruments. There is standard of sonic quality that we are always striving to achieve.
Check out this brilliant playlist from Wild & Free for Le Visiteur Online of tracks that influenced Shapes on Shapes
Your press release for the albums says that you started off with "a million ideas" which suggests there might be some tracks kicking about which never quite made the album. Are there any which might be making an appearance separately?
Drew: Well, we can confirm that we have another remix or two coming out next year for the Discotexas family. We'll also have a remix EP for one of the records from Shapes On Shapes. Look forward to sharing more info on that. We have a few ideas that didn't make the album because it didn't end up pairing well with the other tracks but no immediate plans to release them. If anything we will be making new music soon!
George: It's funny; we do really put down a ton of ideas that we then carve away to get to the track we envision, but we're also surprisingly fastidious. Nearly every song we begin writing gets taken to its logical conclusion and released. Maybe that doesn't seem so surprising, but given the number of "Sketch 1" sessions most of us have on our studio machines, I find it pretty magical.
You have been together now for a little over 2 years dating back to your first single 'Tropique' which was a bit of an internet smash clocking up tens of thousands of plays and which also appears on the album. When did you first realise that you wanted to develop a full length artist album?
Drew: This band has been incredibly lucky. We wrote Tropique before we were a group and in other projects. I had just moved to LA and George was a fellow artist on the same label. We had spoken a bunch before I moved there but I asked him if he wanted to make something for fun. I brought over some drums I had programmed and he started playing this cool rubber band stringed bass over top of it. Then fast forward a few hrs later and the demo for Tropique was born. Fast forward a few months later and it was "Best Of" track on XLR8R. I think that really gave us the confidence to say "We are having fun doing this and people seem to like it so let's make more." Once two or three tracks turned into 7 or 8 and they all played together well we decided that it was album time. We also thought it would be challenging and that made it fun too. All of the sudden we had maybe 15 or so pieces of music that we were considering for the album.
We worked with Discotexas to decide which songs made the best and most complete sounding record. I didn't ever think we'd stop making music for the album. One day we were working on one of the ideas that didn't make it. Our session just came to an abrupt stop. We looked at each other and basically agreed "you know what it's done and let's just touch up some of the ideas that we already love." Switching gears and fine tuning tracks like "Shapes On Shapes really helped propel us to the finish line. That and the date we promised to deliver the music to Discotexas!
George: We both grew up listening to albums, sort of in the very final gasp of "The Album as Significant Event" era. Even the dance music stuff I was into initially made great use of the album format—tracks blending from one to the next, cool callbacks between tracks that you'd only notice when listening straight through, and so on. Albums encouraged us to listen deeply, and take in much more of an artist's personality and message than you can glean in the span of a single.
So when the time came that we started to have quite a roster of songs on offer, it was a pretty natural step. We wanted a chance to show our progression so far in one big statement that could transport a person over the course of (nearly) an hour. Funny thing; Drew and I have heard these songs infinity times, and yet, when I first started listening to the album as a whole, the songs spoke to me in new ways, because of the continuous narrative. It felt like a magic trick.
We are huge fans of full length albums and wish that more electronic artists out there would take the plunge and go for the long player format. Are there any tips you can give to up and coming artists who might be thinking about it?
George: I think different formats serve different modes of music career. Singles, EPs, and one-off remixes are awesome for getting the press rumbling and getting your name in people's mouths. Albums take your songcraft and add a sort of "experiential design" element (when done right). I'd say definitely labor over track order and take time to add special things that'd never make sense as a single. Tell a compelling story.
Drew: Go after a sound that you want to make your own and then make a bunch of music with that vibe. Don't be afraid to try new things but also don't be afraid to keep trying the same idea and refining it until it's something better. If you are true to your sound than the rest is easy. Just have fun with it.
Both of you are multi instrumentalists and we presume there are instruments you are both super hot on, have there been any times where you both wanted to play the part on the same song and if so how did you settle the argument?
Drew: Well that is a great question. You'd think we would fight over parts because that seems like something bands do but we tend to play to our strengths and be supportive of each-other while we write. I think we mutually want each-other to be the best that we can be and make the records the best quality. If anything we take advantage of the fact that we are both producers and aren't shy about sharing ideas so the most interesting part is written. We go into this mode where we try to attain "Maximum Groove" which is a tornado kind of mode with how we write. It's kind of like our ludacris speed from the movie Spaceballs but it's also about a feeling we get when an idea feels complete before we decide to produce it and compose the smaller stuff like transitions.
George is more the bass man and I am more the guitar man but if you've seen our live shows we actually switch instruments. So by the time it comes down to performance we certainly aren't thinking about who wrote what. We also surround ourselves with instruments while we record so it's rare that we'll both hone in on the exact same instrument and say "damn I was going to use the gweero son gimme that."
George: Drew definitely said it. We're blessed with great interpersonal chemistry and a lack of toxic ego. We both want to serve the song, and we both have our specialties across the instruments we play. So really, you're more likely to see us thrusting instruments into eachother's hands, saying "GO FOR IT MAN" than you are to see us squabbling over who gets to solo on this one.
You have developed your live appearances from DJ, vocals and percussion to now featuring a drums, guitars and keys. Can we expect to see you bringing the live show to Europe any time soon?
George: It's one of our dearest dreams to play extensively in Europe, whether that comes as DJ sets, live sets, or hybrids. We can't announce anything yet, but suffice to say, such things are in the works, and very much on our mind.
Drew: Yes you will be seeing us tour in 2018!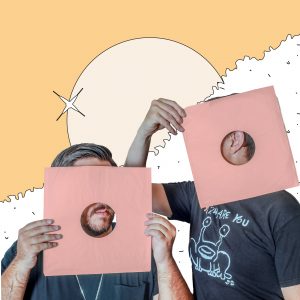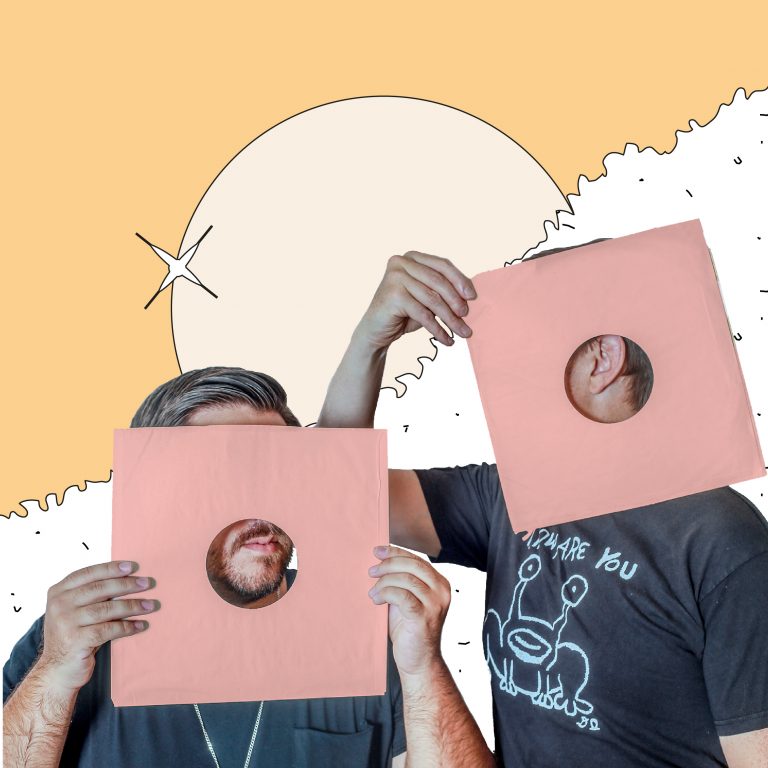 Discotexas is the ideal label for you sound wise, label boss Moullinex's superb Hypersex album is another one of our 2018 highlights. Do you have a favourite track from the label which sums it up for you and why?
George: Drew originally introduced me to Discotexas a ways back, during a night spent playing records, sipping whiskey, and dreaming up what to do next. I was immediately taken aback by the kindred feeling I felt in the label's work. The attention to detail and heavy lean on liveness was so refreshing. I think for Moullinex it was "Things We Do" that especially grabbed me. And Xinobi's "Crime" was another big head-turner. Later I found Da Chick and was thrilled by stuff like "Do the Clap." I mean, who sounds like that?
Drew: Yes Hypersex is an amazing album and I love all the tracks so much. I have listened to the music that Discotexas has released for maybe 6 or 7 years. Moullinex and Xinobi have been putting out thoughtful, intelligent and fun dance music for a decade now so it was an honor to join their discography and their musical family. I can't give you one favorite bc I have so many but the ones that immediately come to mind are Xinobi – Far Away Place, Moullinex – Take A Chance and Lazy Disco – More Tigers (In Flagranti Remix). Why? Because they make me feel something.
You are based out in LA, what is the club scene like there at the moment and do you have a favourite moment from the gigs that you have played?
Drew. The club scene in LA is what you'd expect from a place that basically has nice weather all year. There are tons of great dj's stopping in town every week and the pool parties don't completely shut down. I love having access to good clubs like Sound which is fun to play. Sometimes the bigger room stuff can get a bit snotty when it's about the bottle service over the dance floor. Our hot little secret in LA is that we've secretly dj'd a bunch of times with our friend Dino Soccio at his Pleasure Of Love party at Dirty Laundry in Hollywood. It happens every Saturday night in a basement. It's basically the best time ever when it comes to the kind of gig we like which is dark, underground and always about the music. We have to kick people out of that place when the lights come on and sometimes they just dance out the door. That is the best feeling you can get as a dj that you made people move and forget whatever the heck is going on in the world that day.
George: Yeah, LA's got a real divide in its club culture. Hollywood's full of places that cater to execs on a big night out, which couldn't be more boooooring. And then there are awesome little DJ bars like Dirty Laundry (as Drew mentioned), The Lash, and Honeycut, where awesome times are often had. And then it's got the most gargantuan warehouse party scene, because there's a near-infinite number of unused commercial spaces. They'll get busted every so often, and then five open in their place. It's a gas.
In terms of favorite moments, we've had a lot of fun sets, but I think the experiences that really stand out are the hiccups. Like the guy who knew the promoter, so he was given a 20-minute set just before us as a favor, and then banged the room empty with horrific EDM. And then we get up and we're like "Time for 112 BPM disco, party people!"
And finally please can you give us 3 tips for a great night out in LA. A place to eat, a place to drink and a place to dance.
George: Hmmm… For a really unexpected place to eat, hit the Oaxacan Quesadilla Cart, usually on Echo Park Blvd just south of Sunset. It's really something else. To drink, maybe hit The Varnish bar downtown, or Dirty Laundry! They really bring it. And to dance or put your ear to the ground and find a Lights Down Low, Making Shapes, or Minimal Effort party. Or go see DJ Harvey turn a room into joyous jello on the west side.
Drew: I'd say hit Cactus taco or Guisados for a cool LA taco experience. Head for cocktails or beer at Petty Cash. I love their Mezcal drinks! And I think we already told you Dirty Laundry for the dance party.
Many thanks for the interview and we look forward to seeing you in the Europe next year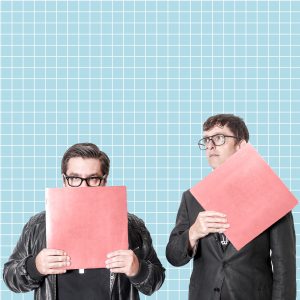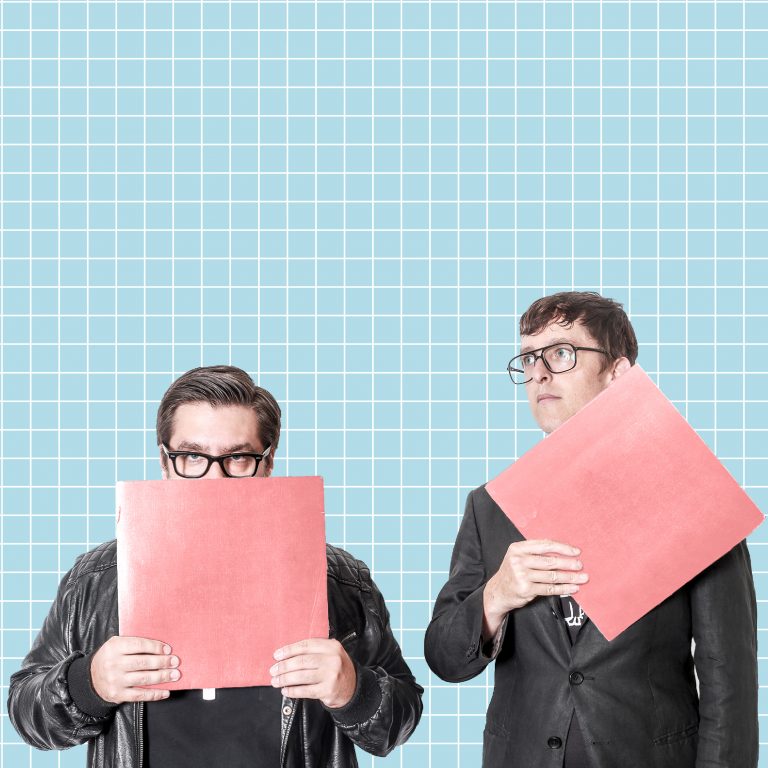 Tags:
discotexas
,
la
,
los angeles
,
shapes on shapes
,
wil & free