Ziggy Phunk – Le Visiteur Featured Artist & Mixtape 080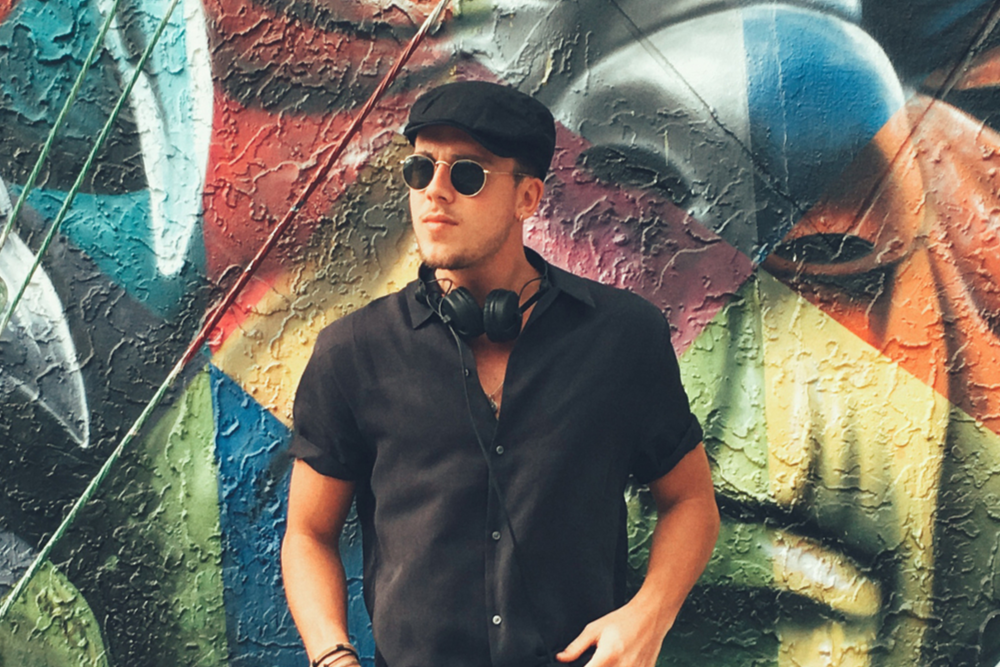 Ziggy Phunk – Le Visiteur Featured Artist & Mixtape 080
Another of our favourite artists working today is Copenhagen's Ziggy Phunk. He has a classic style fusing all that is good with house, disco and boogie. His tracks have a real international feel locking together the European and US scene's with more than a hint of Africa and Middle East in there for good measure.
He has put his hand to a real variety of tracks from funk edits to original disco and Nu Disco all with a couple of things in common. They are feel-good to the max and they will most certainly move the dance-floor. A recent shake up of the Le Visiteur DJ hard-drive ahead of a gig saw a relative avalanche of Ziggy's tracks find their way into the guaranteed to work every time folder.
This is a guy who it would appear breathes music, which we can certainly appreciate. He has released with Midnight Riot, Peppermint Jam, Good For You, Spa In Disco, Rare Wiri and Spirit Soul. The list goes on and on. They are all labels which know a touch of class when they see one. As a DJ he is in demand across the globe and has a stellar reputation behind the decks.
We tracked Ziggy down and chatted about his career to date, his recent releases, his studio and his plans for the next 12 months. He also did a rather brilliant mix for us which you can check below. Please give it a share on Soundcloud and help spread the love.
Hi there Ziggy,
Thanks for speaking to us today
For our readers who haven't come across your releases before how would you describe the musical style of Ziggy Phunk?
Hi man, thanks a lot for having me and thanks for your kind words.
Very easily it is overall Disco and House with a touch of soulfulness and different world sounds and elements of both Afro, Latin, Jazz to the Far East. I don't just stick to only one genre and sound. I'm a cratedigger and in my DJ sets I love to experiment and always trying to take the crowd on a musical journey with different sounds and genres and rare gems and always with a red thread in mind. In this mix of mine I did for you, you'll get some of that Ziggy Phunk flavour.
If you had to pick 3 artists who have really sparked your musical passion and are part of your musical DNA would they be and why?
Uh, this was a difficult one. It's hard to choose just 3. But I have chosen a producer/artist from each of the genres that have a lot of influence for my own productions and for my musical career, passion and me as a person. DISCO, HOUSE and AFRO.
Late Nite Tuff Guy:
There are so many artists who inspired me to start producing and doing music, but LNTG was one of the first guys. I remember I stumbled upon him on soundcloud, who did amazing edits of mainly old disco songs. I have always been a lover of disco and soul music, and to suddenly find someone who did these amazing new versions while still keeping the same vibe and sound of some of my favorite tracks, inspired me to start doing my own edits and reworks. It's from there that my musical career really began. But names like Joey Negro, Dimitri From Paris and Danny Krivit also are big inspirations for me when it comes to the disco sound.
Louie Vega:
Again it's very hard to choose, but I am a big lover of classic house and soulful house music as well. And Louie Vega (and Masters at Work) have definitely been a huge inspiration for me. I am still young compared to the older house-heads out there, but the first time I heard, what you'd call real house music, I was about 18-19 years of age. Some of those tracks that I loved from that time were by Louie Vega and Masters At Work, true masters of the game.
Black Coffee:
I remember the first time I encountered this genre back in 2009-2010'ish. At that time the genre wasn't yet labelled Afro House, but Soulful House, or just Deep House in most places.
The song was "Black Coffee ft. Bucie – Turn Me On". I didn't really know what the genre should be called, except that it was House Music. With this tune I was SOLD to the sound. There was SO much Soul and passion in these songs coming out of South Africa. It was full of amazing percussion, vocalists and deep sounds. Today the Afro house sound has been moving towards a very techy sound, I do like that as well a lot, but for me, the real Afro house sound, will always be the soulful African house sound with vocals.
Please tell us a little about what it was like growing up in Copenhagen and what was your first break there?
I was born in Copenhagen and lived there until the age of 9, but I moved out of Copenhagen with my family and grew up for the rest of my childhood and teenage years in the suburbs (surrounded by forests and nature, YEY!) until I moved back to Copenhagen in my 20s.
So in my teenage years, 17-19 years of age, when I started going out clubbing with my friends I was still in Highschool/College. We took the train 30 min to Copenhagen every weekend to go clubbing in some of the clubs in the city back then.
Thing is, that I actually first began to get my break as a DJ in Copenhagen after I started producing and began to get booked for gigs outside of Denmark. By then the people and bookers in Denmark started to notice me as an artist, and even today I play more outside Denmark rather than in my own city.
What is the club scene like in Copenhagen at the moment? Are there any parties, venues or artists standing out for you at the moment in the city?
To be honest I'm not a big fan of the clubbing scene and nightlife here in Copenhagen. We do in my opinion have a few good venues here, especially during the summertime. Definitely worth a mention are the venues called Bananaclub and Boelgen. Both are outdoor venues in the summertime, focusing on mainly disco and house music. Always good vibes and a lot of dancing.
A few times a year in secret locations Kenneth Bager hosts his Coma Club parties where people dress up and dance all night. They are always a lot of fun.
What upcoming DJ gigs do you have that you are really looking forward to?
At the moment I'm looking forward to a gig at the end of the year very close to New Year in Thailand.
So if you're in Thailand around that time or live there, keep an eye out on my Social platforms. I'll let you know more about the gig, when we get closer to the date.
When you are DJing what is your 'if all else fails track'?
It really depends on what type of gig and place. But some good house remixes of Michael Jackson (or even just the originals) always work, no matter the crowd or vibe! Otherwise New Order – Blue Monday also always works everywhere.
Please can you describe your production set up for us and what is the one piece of equipment or plugin that you couldn't live without?
So in my production set-up I run with Yamaha HS7 Monitors, Focusrite Scarlett soundcard, Ableton Push 2, Akai MPK 249, KORG Midi keyboard, Korg Minilogue XD & a RODE Microphone. I also have a lot of percussion including a Conga, Bongos, a Djembe and a lot of different shakers, Claves, Cow Bell and Drumsticks. I was a drummer when I was younger, so I LOVE percussion. I love to play them myself on my productions from time to time.
BUT, I must say, the essential item in my studio to help my creativity on the way is a cup of coffee, a glass of red wine or a cold beer, each depends on time of the day, Hahah.
The plugin (or plugin package) I couldn't live without, have to be WAVES bundle (Waveshell)!
Your most recent release was a remix for Fabiolous Barker of 'Grip My Hips' on Electric Friends Music. What can you tell us about that release and how do you approach remixes in comparison to your own material?
I liked a lot of the elements and vibe in the original, so I wanted to give it a go with a remix. The original is a little laid back, so I wanted to make my remix more of a late night groover with less vocals. Its out now, so go check it out on your local music provider.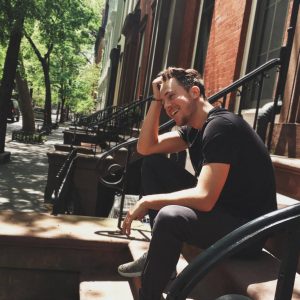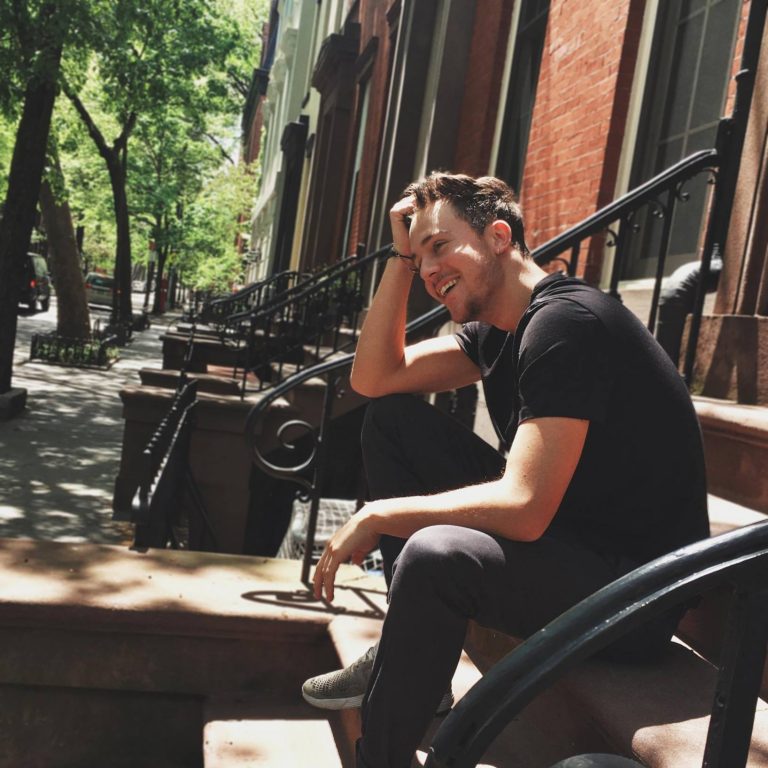 What else can we expect from Ziggy Phunk in the next 12 months?
My remix of the song "Stronger" by the very talented Cool Million will be released very soon, so stay tuned.
And besides that a lot of new music hopefully! I've been working like crazy in the studio the past year on original stuff, both Disco & House, so yeah, stay tuned.
I'm also working on a completely different project, away from my Ziggy Phunk trademark sound, but I can't and won't say more than this at the moment, because I still keep the cards close to my chest.
But hopefully it can be revealed in mid or end 2020, so stay tuned.
What three tips do you have for the budding producers out there?
Just one tip is important! Never give up on your dreams… In my case, everything I have achieved is thanks purely to hard work and dedication. So far I've reached the goals that I've set. Now I'm chasing new ones, and I know I will reach them at some point. Just never give up on your dreams is my main tip to everyone.
And finally, please can you give us 4 tips for a great day out in Copenhagen. A place to buy records, a place to eat, a place to drink and a place to dance.
Sound Station for record diggin.
Any of the "Madklubben" restaurants for food (Each of their many restaurants serves a different cuisine). For a great burger to-go, Gazoline Burger, it's definitely the best one in town.
Some of my favorite go-to places for drinks/cocktails and a good time, also for dancing are NoHo and PS Bar & Grill (also great food).
For an underground Berlin-feel clubbing experience, go to Culture Box. Check out their schedule before going though as the nights can be VERY different in there depends it depends on the event on each particular night. It can literally go from a disco/housy night to a techno/rave night the other. So definitely check out their schedule for the evening before going.
// AMORE
Love this? Check out our Disco playlist HERE
For more info on Ziggy Phunk check:
Web: https://www.ziggyphunk.com/
Insta: https://www.instagram.com/ziggyphunk
Bandcamp: https://ziggyphunk.bandcamp.com/
Soundcloud: https://soundcloud.com/ziggy_phunk
Tags:
Black Coffee
,
LNTG
,
Louie Vega
,
Midnight Riot
,
Ziggy Phunk