LV Premier – Hotmood – Samba E Sabor [Samosa Records]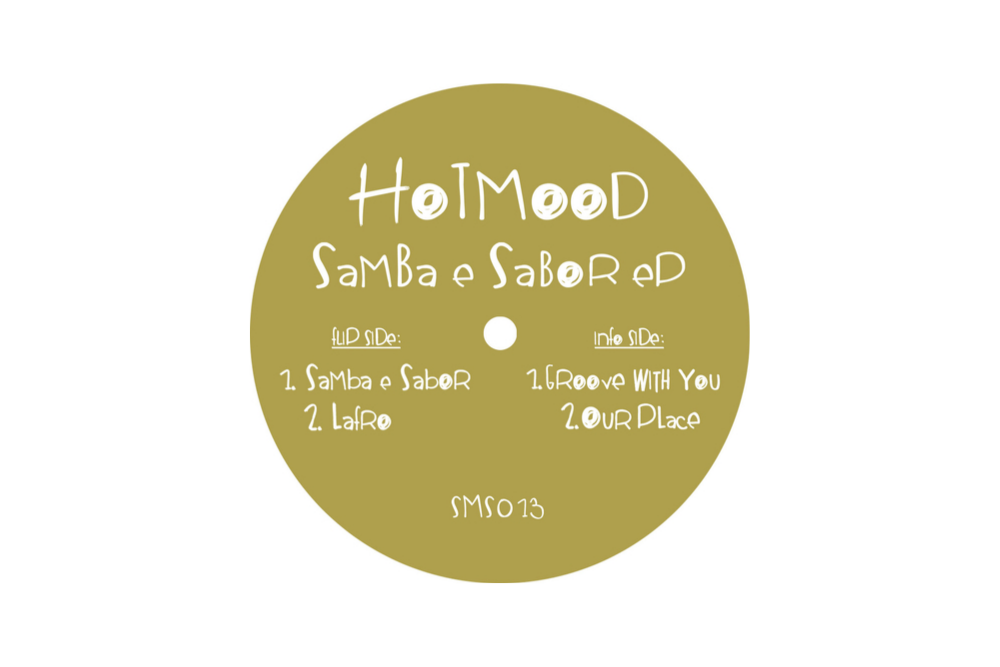 LV Premier – Hotmood – Samba e Sabor [Samosa Records]
Mexico's Hotmood has been prolific this year with some truly great releases behind him and an ever burgeoning and super loyal fan base. Step up Samosa Records to aid him with perhaps his finest release of the year to date.
You can check the Samba e Sabor EP in full via Juno: https://www.juno.co.uk/products/hotmood-samba-e-sabor-ep/751788-01/
Combining 4 tracks Samba e Sabor, Lafro, Groove With You and Our Place it's and EP with everything from Latin flare to deep jazz infused party disco. This is a real tour-de-force of dance-floor nous from a producer and selector with extremely good taste.
First up is the ridiculously sublime carnival funk of Samba E Sabor. Everything about this track is huge from the drums to the funk laden guitars and ass-shakin' percussion to the wonderfully warm layered vocal. It's a track which caused uncontrollable dancing in our office on a Monday morning so you can only imagine what it's going to do to your dance-floor on a Saturday night. It's definitely going to cause a hands-in-the-air party wherever it lands.
Moving onwards Lafro is a different animal altogether. Its deep throbbing bassline merges perfectly with some seriously tight drums building energy as more percussion finds its way to the top line. Looped up keys, jazzy 70's piano licks and a quirky vocal all come together perfectly for a track which has a unique and fun style. Expect the taste-maker DJ's out there to have this one on heavy rotation.
Groove with you is deep party disco with a tight fat horn groove and ever so cool looped up guitar licks. Breaking into a big trumpet solo it's another feel good moment on a stellar EP. Not content with setting the groove to perfection just wait until the brilliant vocal comes in. A near perfect track!
Closing the EP out is Our Place and it's packed with verve. It's also the deep side of disco with a big looped up bassline augmented by horn stabs, hammond licks, jazzy overtones and another intriguing vocal. Smooth and delightful.
Samosa and Hotmood together it would seem are a match made in dancefloor heaven.
Check out a full feature we did on Samosa records and mixtapes from both the label bosses De Gama and Les Inferno HERE
Love this? Check out our Disco playlist HERE
For more info check:
Hotmood Facebook: https://www.facebook.com/discoweey/
Hotmood Soundcloud: https://soundcloud.com/hotmood
Samosa Records Facebook: https://www.facebook.com/samosa.records/
Samosa Records Soundcloud: https://soundcloud.com/samosarecords
Tags:
Hotmood
,
Samba E Sabor
,
Samosa Records