LV Mixtape 189 – Ouvrijster [S3A Records]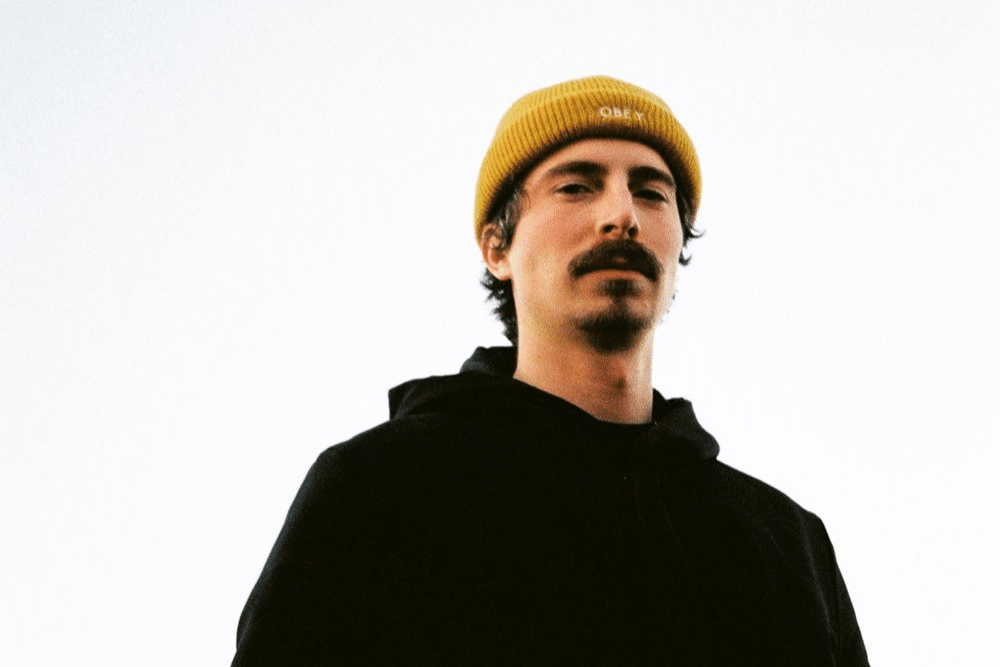 LV Mixtape 189 – Ouvrijster [S3A Records]
Ouvrijster is is a new name for us but I was blown away when his Staying Sane EP landed in my digital inbox a few weeks back courtesy of a label I have a ton of respect for Sampling As An Art who have been behind some seriously classy releases. Packed with six tracks from hip hop edged powerhouse beats through classy disco infused house and peak time club jams it's a beautifully rounded EP. We premiered one of the tracks which you can check below and reviewed the EP HERE.
Confirming his Dj credentials Ouvrijster has dropped a brilliant mix for us packed with very cool house music. Check it out above and if you love it as much as I do please give it a share on Soundcloud and help us spread the love.
I had a quick chat with Ouvrijster about his background, the EP and the mixtape. Check it out below x
Q1: Who is Ouvrijster? 
My name is Yannick and I have been producing music for around ten years now. It all got serious when I released on Sleazy Beats Recordings in 2017. It was a dream come true to release on a record label that had all these artists and music that I adored. I have become addicted to this feeling ever since. I am not a great musician, nor did I enjoy any musical education, but I have a love for older soul and jazz records and how they are sampled in hip-hop and house music. I take on a sort of 'listening and learning' approach and a 'if it sounds good, it sounds good' thing.
Since my first release I have kept crate digging for these older records and kept on experimenting with this MPC style of sampling. I have released a few vinyl only records on my own Dievegge Recordings which reflect this experimenting and the style that I am developing. I am not someone that releases a record every month, but I take my time to carefully select what I want to be out there that actually means something to me. I like to think that this mentality brought me to my latest release on Sampling As An Art Records, of which I am very proud.
Q2: What is your latest release?
My latest release is the Staying Sane EP on Sampling As An Art Records. I came into contact with S3A around the summer and was more than happy when he agreed to release my music. Amazing artists have released on this label and S3A's way of sampling surely has had some influence on me over all these years as well. You can also hear this influence on this record.
We needed two last tracks and I had this project that I was working on which also had this cool intro, but they weren't finished yet. So I took inspiration from Those Voices from S3A, which he released on Hold Youth back in 2014. I always love to somehow creatively adjust the sound of a record label or reference certain tracks in some musical way. I also wanted to capture the feelings that I have had this last year and what it meant to me to turn 27 of age. All of this together eventually created 27 which is the last track on the EP and premiered by Le Visiteur Online as well!
Grab it on vinyl from: https://www.juno.co.uk/products/ouvrijster-staying-sane-ep/799526-01/
Q3: What can you tell us about the theme of the mix that you have done for us and what are some of the key tracks for you?
I do not often get the opportunity to make a mix for a platform, but I love to get into it when I do. I have had the idea for this mix for quite a while and it almost turned out to be a 'my favourite tracks of the year 2020' kind of mix, even though not all music in there was released last year. Like in my music, I try to become aware of the samples that are used and I would also sometimes play the originals because I feel like they can be danced to as well. In this particular mix I am mixing Andy Hart and Max Graef with Andrés, which both used the same sample. I haven't found the original vinyl they used yet, but I am having the best time searching for it. For me, that is what this is all about: Listening, searching, discussing and portraying beautiful music.
Q4: Which other artists DJ mixes do you find yourself coming back to time and again and do you have a favourite that you gravitate towards?
I loved this question, because there is actually one particular mix that I revisit time after time. It is the Vibes and Pepper #40 mixed by Dam Swindle. It really captures the essence of that period for me when this came online. I was living in a house together with one half of Cleavage, who then also produced with one half of Dam Swindle. Other roommates and I went to almost all of their gigs as well as those by Frits Wentink and all others that were out there in Amsterdam.
I think that Amsterdam really had a solid DJ culture at that time where we had great international artists coming in but also important local producers and DJ's and a wide variety of well programmed and fully packed clubs. Anyway, there is this one transition in this mix, where they go from Zoo Look – Over Me (Dam Swindle Remix) to GarcyNoise – Pussycats Howl (Dj Metropolis Experience Remix) that is just absolute madness. It's almost as if they made that remix for this transition. I have so many great memories to this mix and it only contains great music and amazing transitions ending in this incredible track from Kerri Chandler.
Love this? Check out our Disco and House playlists HERE
For more info please check:
Ouvrijster Facebook: https://www.facebook.com/ouvrijsterdievegge/
Ouvrijster Soundcloud: https://soundcloud.com/ouvrijster
Ouvrijster Instagram: https://www.instagram.com/ouvrijster_dieveggerecordings
Sampling As An Art Facebook: https://www.facebook.com/S3AREC
Sampling As An Art Soundcloud: https://soundcloud.com/s3acontact
Sampling As An Art Instagram: https://www.instagram.com/s3a_samplingasanart/
LV Mixtape 189 – Ouvrijster – Tracklist
Homewards (27 intro) [S3A Recordings]
Ouvrijster – 27 [S3A Recordings]
Soulphiction – Blue Print [Local Talk Records]
Soul of Hex – Mindeasy [Vicario]
Roy Ayers – Chicago (Ron Hardy Edit) [R.D.Y.]
Unknown – Blackness [Paradise Pizza]
Andrés – I Can't Hear You [NDATL]
Andy Hart & Max Graef – Hawker [Box Aus Holz]
Kai Alcé – Back In This Shit [NDATL]
Frits Wentink – Friends [Royal Oak]
Crackazat – Back Of My Heart [Freerange]
Wanderist – 2r2t [Aus Records]
Tags:
house music
,
Ouvrijster
,
S3A Records