The Quick 6: An Intro To Will Buck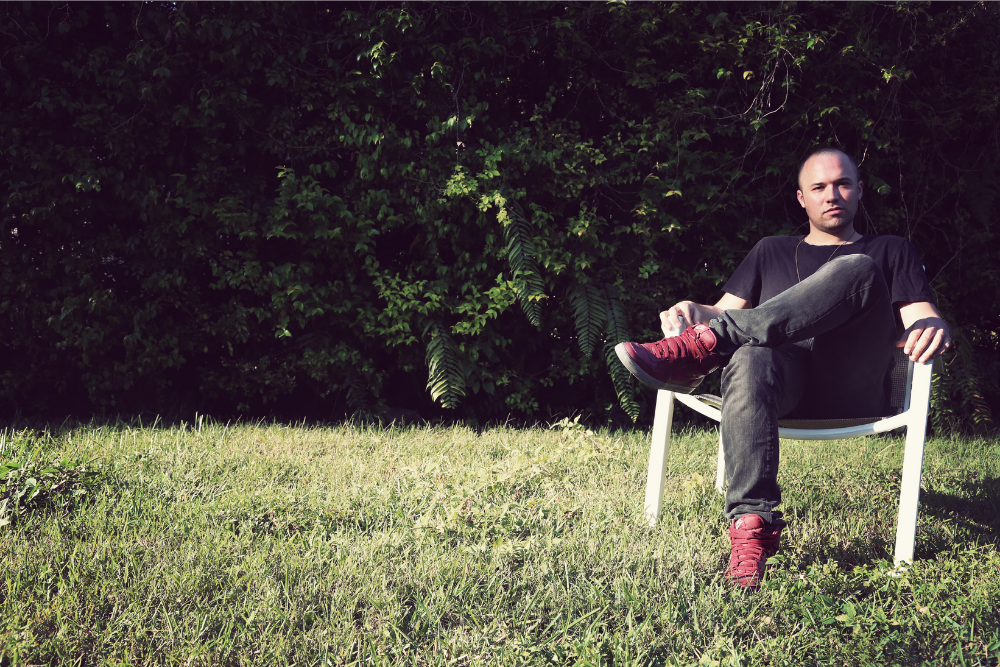 Like what you hear? To buy us a coffee and help support LV Online via Ko-FI click HERE
The Quick 6: An intro To Will Buck
Will Buck popped up on our radar only a few weeks back when his Lovedancing EP NY Hustlin, a collaboration with one of our favourite artists Felipe Gordon, landed in our digital inbox. The EP was a revelation. Packed with stunning NY edged house music it was beautifully produced and packed with some serious samples, indeed it's a real future classic of an EP. After a quick dig into Will's back catalogue and it was clear that this was a seriously talented producer who has a great ear for crafting music which is not only perfect for moving the dancefloor but which also stands up to repeated home listens. You can check out the premier of Felipe Gordon's remix of Will's NY Hustlin below and our review of the NY Hustlin HERE.
We couldn't find much information on Will online so we caught up with him for very quick interview to talk about his career to date, his influences, his studio and the new EP. Will also put together a really stunning mixtape for us packed with quality house music from current heaters to all time classics, it's a brilliant selection of music. You can check it below and you can also check out more on the mix including grabbing the full tracklist HERE.
Q1: Who is Will Buck?
I started DJing toward the end of high school and got my first club residency when I was a freshman in college. Before that I was playing bass guitar in my high school's Jazz Combo. My first release on vinyl was a track on a Whiskey Disco VA in 2017 that I made with my friend, Prtmnto. The crew at Whiskey Disco/Lovedancing have been big supporters of my music. I have put out three EPs with them since.
From 2013-2018 I was a resident at Bardot, Miami. It's closed now but that was a defining period in my development as a DJ. Everyone came to dance and as a DJ you had the freedom to play different things. There was a lot of weed smoking going on and I got to open up for a lot of my favorite DJs there.
Q2: What is your latest release?
My latest release is the NY Hustlin' EP with Felipe Gordon that made it out last week on Lovedancing. Felipe and I met at a show we played together here in Brooklyn a couple years ago. He crashed at my place and we spent the weekend cruising for records. Later I sent him some track ideas I had started and he laid some swingy jazzy shit on them. I was a fan already of his productions and was excited that he was keen to work together. We made an EP's worth of tunes and shopped them around a little bit before deciding to split them up into two releases.
The first is NY Hustlin' and the second is I Think It's Too Late on my label, Off Track which you can check HERE.
Grab NY Hustlin via: https://www.juno.co.uk/products/will-buck-felipe-gordon-ny-hustlin/782819-01/
Q3: Who are your greatest influences as a producer?
Moodymann – Shades Of Jae
I was blown away the first time I heard it 10+ something years ago and it still makes me feel the same way when I put it on today. The tension in the track is insane. You could loop it for an hour and I don't think anyone would get tired of it. Jazz-funk and live recordings are some of my favorite sample material too. The keys from Shades Of Jae are from a Bob James track and the vocals are from a live recording of Marvin Gaye. On some of the "Live from wherever" records you can find these bits of acapella or banter between songs – that's the good stuff. On "Don't Wear It Out," I sample a live album of Marlena Shaw.
MCDE – Raw Cuts.
He is one of my favorites. "Can't Hold Me Back" from the NY Hustlin' EP was definitely influenced by the MCDE Raw Cuts series.
Theo Parrish – Heal Yourself And Move.
Listening to his Ugly Edits series and seeing him DJ live also had a big impact on me.
Q4: Please tell us about the electronic scene where you are based. What parties that you love going to have helped your musical evolution?
NY has a great music scene. The Loft parties, Mr Sunday, Tiki Disco and Crew Love were all inspiring for me.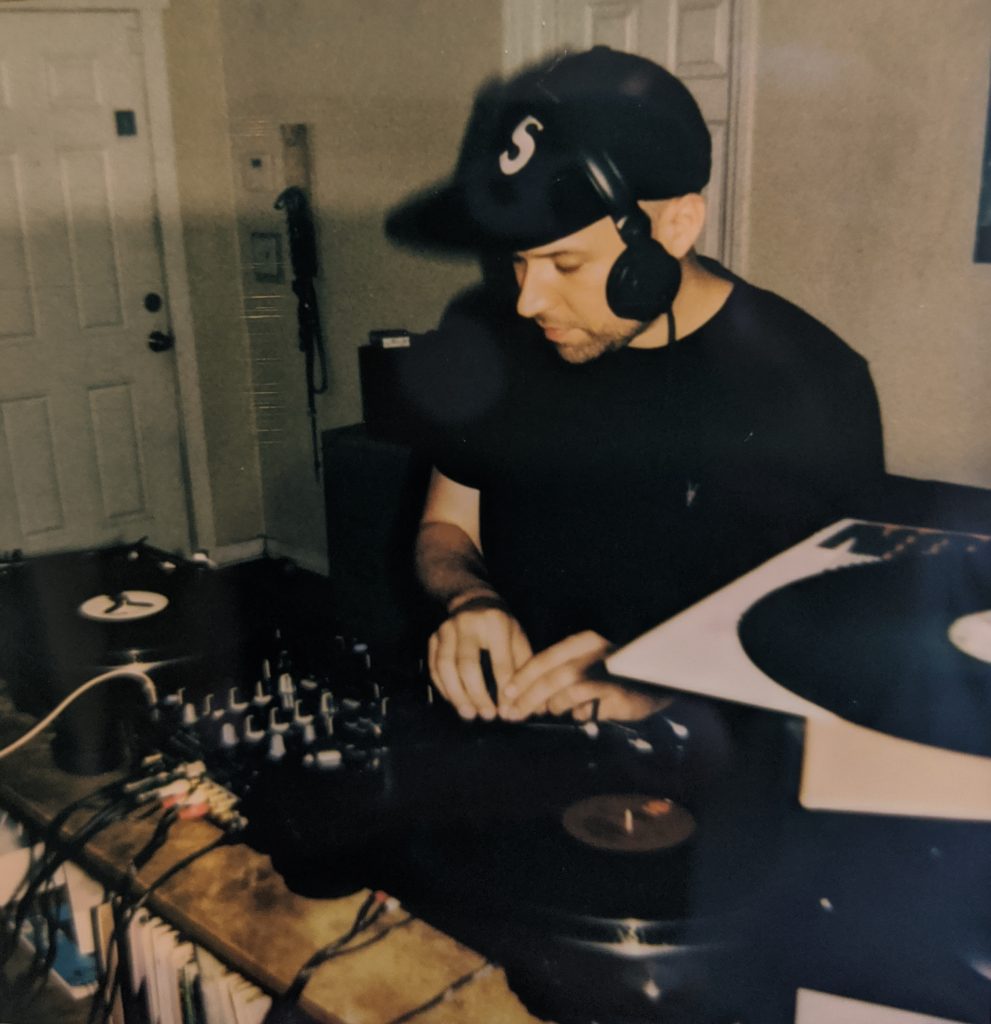 Q5: Your Studio: Please can you tell us about your studio. What is your production set up? What is your indispensable piece of equipment or plugin that you use for your sound? What is next on your studio shopping list and please can you give us your three favourite studio tips for up-and-coming producers?
I use Ableton and Push. I've also got some hardware, a Sub 37, OB-6, Tanzmaus and Volca Fm. I play a Fender Jazz bass on a lot of my songs. Push is my indispensable piece of gear – I use it for finger drumming, chopping up all my samples and resampling my hardware.
I'm really eyeing the SP 2400. It looks like a lot of fun. Hopefully I can get some DJ gigs and afford to buy one!
My first tip would be to not get stuck working on one song. My strongest stuff came together in a couple hours and the ones I spent weeks on usually got abandoned in the end. The other tip I have is to ask for help. I send my stuff to my friends and producers I admire and ask for feedback. Even if you're already a good beatmaker, having another set of ears helps and you can learn new tricks.
Q6: What else can we expect from Will Buck in the next 12 months?
I just finished a remix for Argentine producer Richie Hell. Hopefully places in NY open back up so I can DJ again. Until then I'm going to keep making beats and digging for new music!
For more info please check:
Will Buck Facebook: https://www.facebook.com/djwillbuck
Will Buck Soundcloud: https://soundcloud.com/dj-will-buck
Will Buck Instagram: https://www.instagram.com/djwillbuck
Lovedancing Facebook: https://www.facebook.com/Lovedancing-1459257224402899/
Lovedancing / Whisky Disco Soundcloud: https://soundcloud.com/whiskeydiscomusic
Tags:
felipe gordon
,
house music
,
Lovedancing
,
new york
,
Will Buck