The Quick 6 – DJ Danny Russell + LV Mixtape 179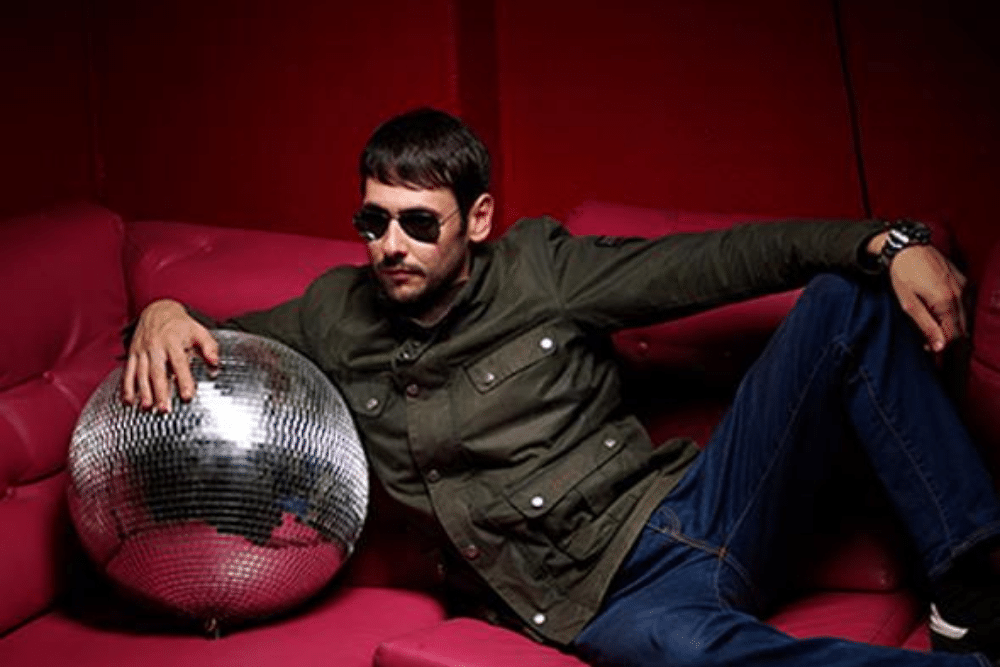 The Quick 6 – DJ Danny Russell + LV Mixtape 179
Danny Russell is a producer who has been popping up on our radar time and time again recently with some impressive collaborations with Ronald Christoph which have seen them land on Midnight Riot and Sprechen Music. Danny, along with Dirty Channels, was also behind the stand out remix of Watchin out for Athens of the North back in 2018 which is still getting heavy DJ support today. With a brilliant new track Future's Gonna Get You out on Paper Disco as part of their Trash The Wax Vol 8 compilation, check our review HERE, we thought it was the perfect time to catch up with Danny for a quick chat and he also put together this ace mix for us. Please give it a share over on Soundcloud if it starts your party!
Q1: Who is DJ Danny Russell?
To quote the late great Carl Sagan, I am a collection of water, calcium and organic molecules. I mean that really is a big question isn't it? I've been working in music for over 20 years and in the past 5 years or so I've been releasing a few edits and productions with some talented friends. I am lucky enough to be the nephew of Billy Caldwell, an ex-Hacienda & Home club DJ since the late 80's who how resides in New York and is the resident at the Good Room in Brooklyn. Growing up as a kid I was always surrounded by fantastic music, and even though I was unable to actually visit the Hacienda (it closed in 1997), when I first started going out clubbing in Manchester a lot of the head's were still around and the spirit of what they created was there.
Going to the Music box for the Electric Chair nights blew my mind, that soundsystem with the sloping floor, people loosing it, grabbing the netting that hung over their heads, it was incredible. Likewise seeing some of the original Chicago, Detroit & New York Legends as well as the Unabombers, so actually being signed by Chris Massey (the guy who was responsible for bookings at The Electric Chair) both on his own label Sprechen & Paper Records, I feel the apple didn't fall far from the tree as they say. Also I guess I must add that I now reside in Berlin, where I've been working as a DJ for the past 8 years.
Q2: What is your latest release?
Myself and Ronald Christoph made our latest release about a year and a half ago, way before the pandemic, and named it Future's Gonna Get You, little did we know how hard it would come to get us all. I'm super proud that it was picked up by Paper Records. It's a label that I've loved since I was 16 years old and is home to some of my musical hero's, not to mention they also made one of my favourite documentaries, Northern Disco Lights telling the story of the great Norwegian music explosion from the likes of Erot, Todd Terje, Prins Thomas, Lindstrom, Rune Lindbæk and the like. The release come's hot on the heals of our last EP on Sprechen The Love Rescue E.P. which has been in heavy rotation on Craig Charles Funk and Soul Show on BBC Radio 6. The track is part of the Trash The Wax 8 Compilation featuring some absolute dance floor dynamite ready and waiting for us when we are safe to go clubbing again.
Q3: What can you tell us about the theme of the mix you have done for us and what are some of the key tracks for you?
I wanted to start the mix off with something big, I know a lot of DJs like to do the ambient start thing but I tend to go out of the gate swinging, as they say. The first track is from the brand new Marcel Vogel Lumberjacks in Hell compilation and is called Time by Detroit Swindle. I like to set the pace early and this just bangs. I also chose to include a track from my last EP on Sprechen, Night Dancer, which is a track I really loved playing when I was on tour in Dublin & the United States. I included the new single as well. I also found an old release from Ronald Christoph called Expression which is one of the records that lead me to work with Ronald in the first place, so well produced and engineered. I mean I love every track and recorded the whole thing through my Mastersounds Radius 4 Rotary mixer, on the fly, so it feels closer to the way I play live
Q4: How does the style of mix here compare to how you would approach a live DJ set?
Well this is certainly the kind of thing you could expect if you came to see me play a 2 hour club set, but I also play a lot of bars and even a Michelin Stared restaurant called Crackers that is actually in the old Cookies Nightclub with the club sound system and acoustic treatment, which is interesting to hear the quality of the sound at a lower level than when it was a club. I tend to play more downtempo but certainly danceable Balearic records mixed with rare Disco and move into House music as the night progresses. I'm conscious to mix things up a little more and keep it interesting for the various listeners. In fact I have just curated a playlist for 'Cookies Show at Home' which is available with food delivery's from Crackers & Cookies Cream, which for me was a very interesting way of presenting the music I love as well.
Q5: Which other artists DJ mixes do you find yourself coming back to time and again and do you have a favourite that you gravitate towards?
Well I guess one that is on heavy rotation in our car is a CD I gave to my fiancée when I first met her 13 years ago, and that was a live recording of Greg Wilson at ETA and spans many genres. He plays records by Kanye West, The Cure, Destroyers and Silver Convention which sounds like it wouldn't work but it really does. Unfortunately its that old that I've been unable to find a link for it, and I really cant remember how it came into my possession either, so I decided to upload it to my old Carbon Manchester Youtube channel especially.
I am a huge fan of the late great Andrew Weatherall, his 1993 essential mix is always my go to mix, and really is timeless, all the records on there still sound very futuristic even though it was made 27 years ago. Also someone compiled a ton of his mixes into a google doc which is called The Weatherdrive which is certainly worth checking out too,
This is a mix I've been loving recently from a friend of mine Robert Johnston, the guy for me is one the best record diggers and has such a great ear. He was also the guy behind the Dropout Boogie parties in Birmingham with Mark E, and part of the band The Main Stem. This mix for me will definitely be something I will be coming back to listen a lot to in the future.
Q6: What else can we expect from DJ Danny Russell in the next 12 months?
Well that has become quiet a difficult question to answer since the pandemic, thankfully I was one of the first DJs back working regularly in Berlin after the last lockdown, so hopefully I will be back quickly again once things reopen and we get back to normal again, I will also be ready to hit the road and tour again should the opportunity arise, so any promoters reading this, get in touch hahahaha. Music Production wise I have a few things in the pipeline and will be working on some new collaborations with a few exceptionally talented friends, but at this stage I can't say too much about that. Generally I'm just really excited to be getting back to doing the job I love, making people dance.
Grab Danny Russell & Ronald Christoph's Future's Gonna Get You from: https://paperecordings.bandcamp.com/album/trash-the-wax-8
Love this? Check out our Disco playlists HERE
For more info check:
Danny Russell Facebook: https://www.facebook.com/danny.russell2
Danny Russell Soundcloud: https://soundcloud.com/dj-danny-russell
Danny Russell Instagram: https://www.instagram.com/dj.dannyrussell/
Danny Russell Twitter: https://twitter.com/djdannyrussell
Ronald Christoph Facebook: https://www.facebook.com/ronald.christoph.7
Ronald Christoph Soundcloud: https://soundcloud.com/ronaldchristoph
Ronald Christoph Instagram: https://www.instagram.com/ronaldchristoph/
Ronald Christoph Twitter: https://twitter.com/RonaldChristoph
Paper Recordings Facebook: https://www.facebook.com/paperecordings
Paper Disco Soundcloud: https://soundcloud.com/paper-disco
Paper Recordings Instagram: https://www.instagram.com/paperecordings/
Paper Recordings Twitter: https://twitter.com/paperecordings
Tags:
Danny Russell
,
Greg Wilson
,
paper disco
,
Sprechen