DJ Christmas Gifts for under £100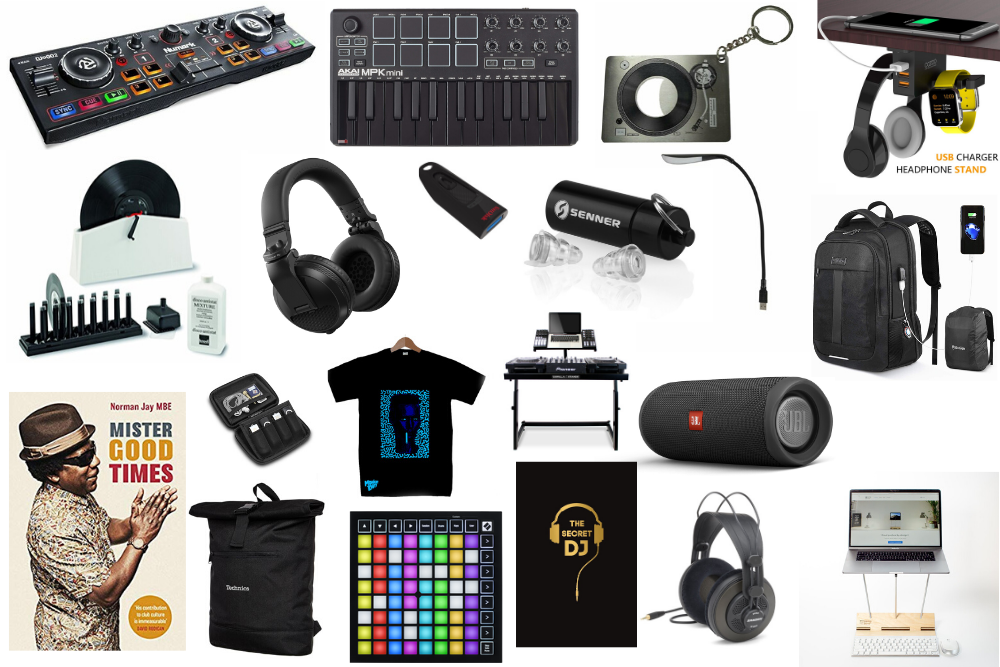 DJ Christmas Gifts for under £100
Whilst we would all love a brand new Pioneer XDJ-XZ or a Rane MP 2015 it's safe to say that the budget doesn't always spread to several thousand pounds for new DJ gear.
On the back of our debut In the bag feature with Demuir yesterday where he emptied his gig bag for us to see his travelling essentials (Check that feature HERE) we though we would put together a list of DJ essentials which would also make great Christmas gifts. We also wanted to keep it nice and affordable so they all come in under the magical £100.
Many of these items have been road tested extensively by our editor John Le Visiteur. The others are just gifts that we would really like in our Christmas stocking.
So we hope that you love the list, our tip is to print it off, stick in a few well placed ticks and circled items and leave it lying on the kitchen table 😉
Akai MPK Mini MK2 Ltd Black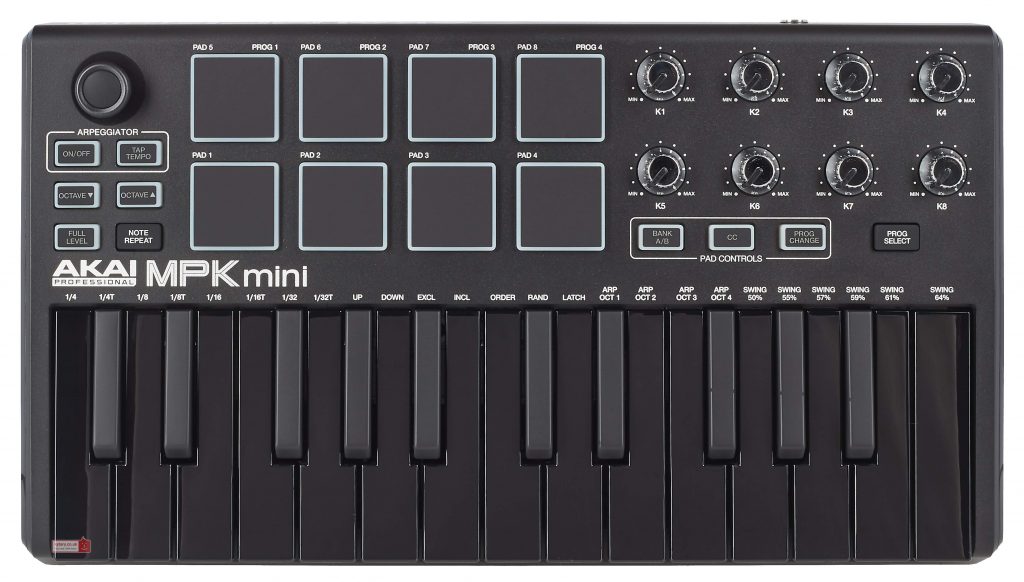 A lovely little keyboard with 25 velocity-sensitive synth-action keys, a 4-way thumbstick for dynamic pitch & modulation manipulation, 8 backlit velocity-sensitive MPC-style pads and 8 assignable Q-Link knobs.
We love the fact that although this one only has 25 keys which allows it to easily fit in a backpack that it has dedicated octave up and down buttons to increase the keyboard to the full melodic range.
Price Approximately £72
Check it: https://www.djkit.com/akai/akai-mpk-mini-mk2-limited-edition-black.html
AV Link BTTR2 Bluetooth 2 In 1 Audio Transmitter & Receiver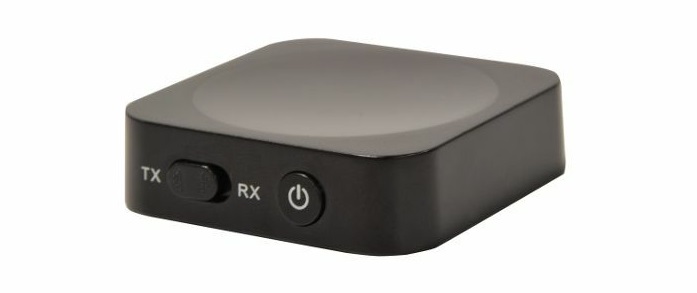 One of the issues of being a pro DJ are the less than cordial hours we keep. If you, like me, love a bit of a musical or TV wind down time after a gig and don't want to wake any other inhabitants of the house then this is a great bit of kit. Stream your music player or TV straight to your bluetooth headphones. It has plenty of other uses too but that one is definitely a pro DJ tip for an easy life.
Price £19.56
Check it: https://www.juno.co.uk/products/av-link-av-link-bttr2-bluetooth-2/730789-01/
Chroma Caps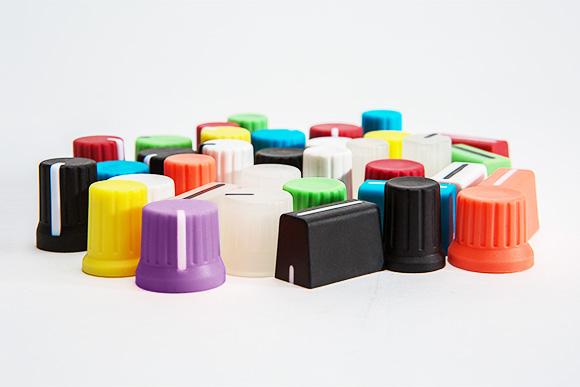 I think this is a great idea and they are super cheap too. Every pro DJ has come across DJ booths where you are virtually working in darkness making it all too easy to leave your faders off by mistake. If you're working with your own controller or it's your residency and you are on all night swap the mixer knobs and faders out for these easy to see caps and voila, no more issues. Great idea.
Price $1.99
Check it: https://store.djtechtools.com/products/chroma-caps-knobs-and-faders
Daft Punk Limited Edition Discovery Era Ornament Set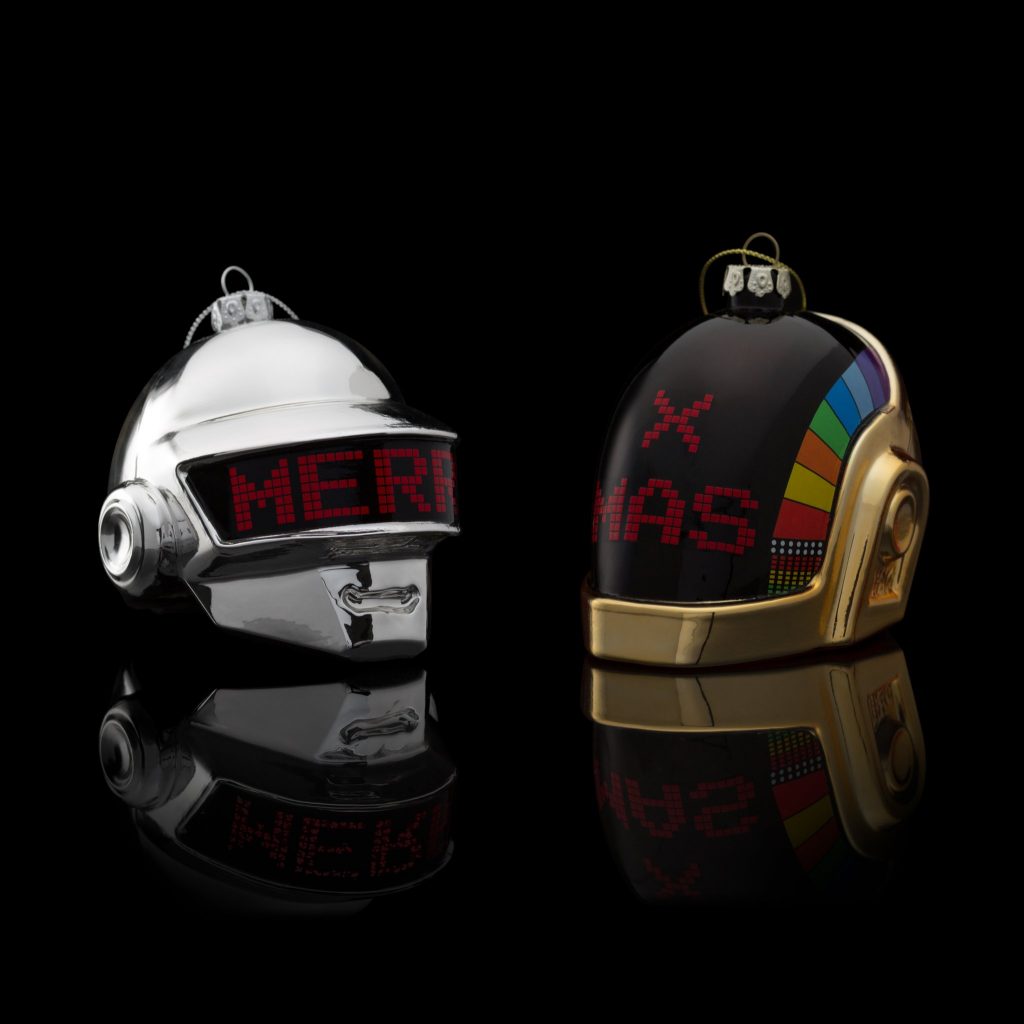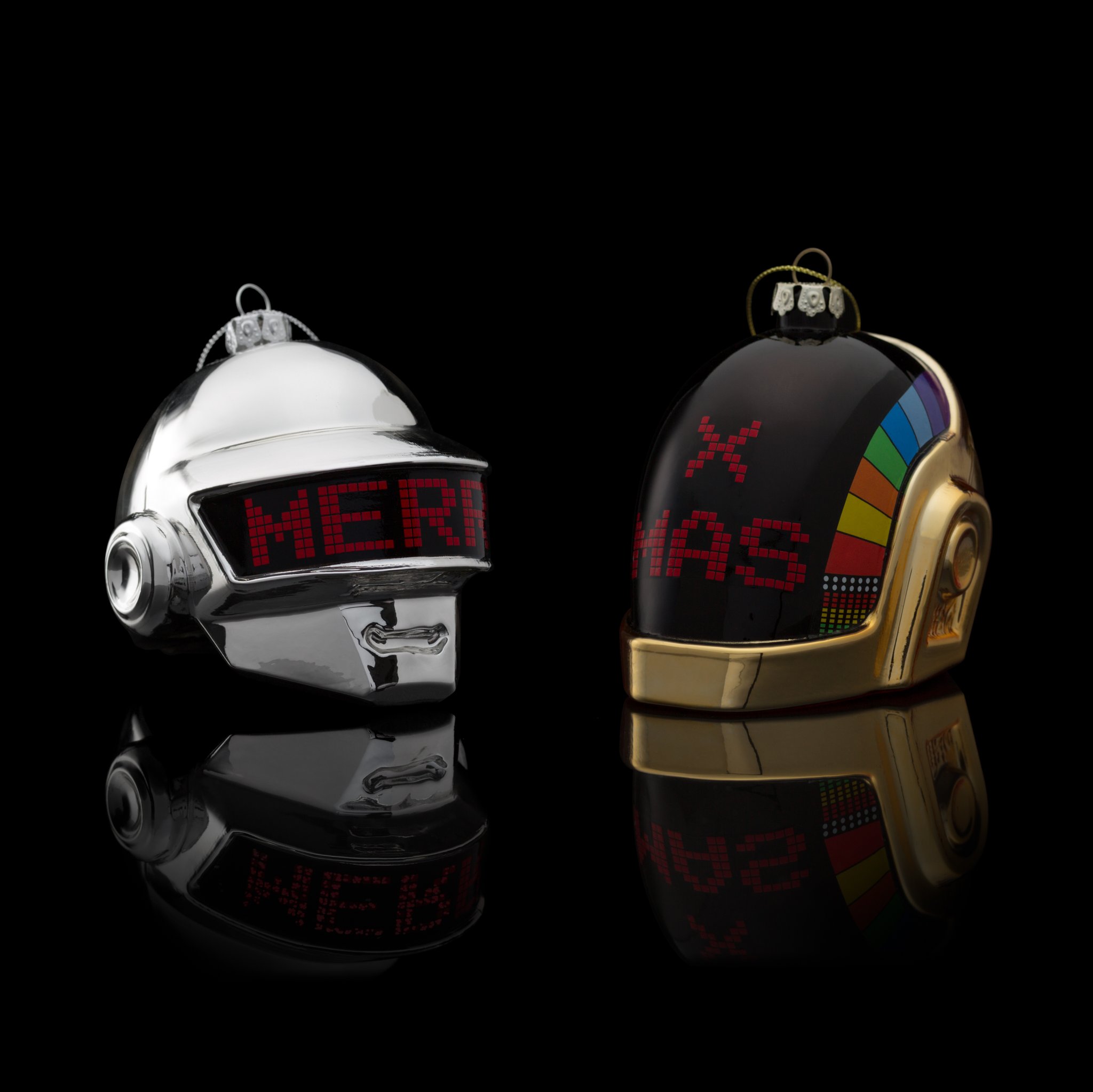 Whilst these originally came onto the market back in 2017 they sold out in about 5 seconds. They are now back in stock and ready to order. The ornaments come in a Daft Punk gift box too. If you want the best dressed tree around then get onto these quick.
Price $45
Check it: https://daftpunk.com/products/holiday-ornaments-set-of-2-2017
Dr. Suzuki Mix Edition Slipmat (Pair)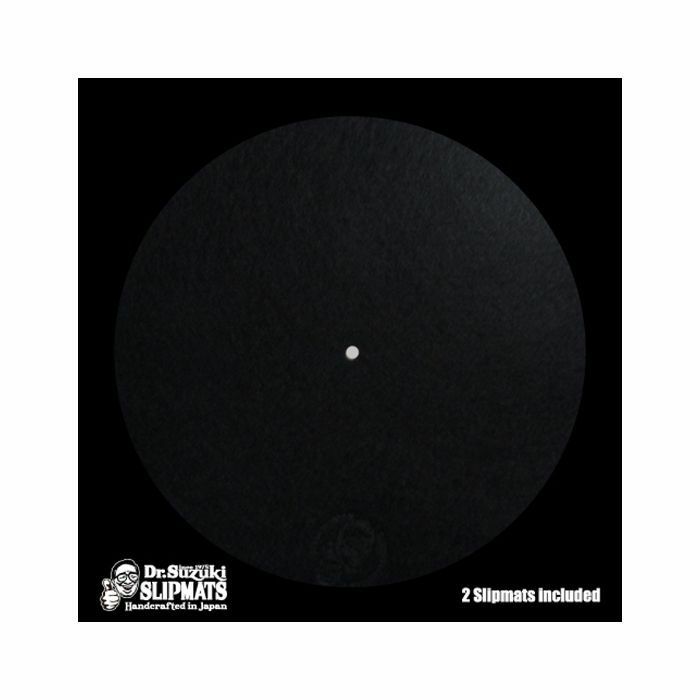 Fancy yourself as a bit of a performance DJ or are you just looking to replace old slipmats that are looking a little worse for wear? DJ Suziki's slipmats do the job properly. Nice and sturdy, anti static and give excellent control.
Check it: https://www.juno.co.uk/products/dr-suzuki-mix-edition-12-inch-slipmats/580058-01/
Gorilla DS-1 DJ Deck Stand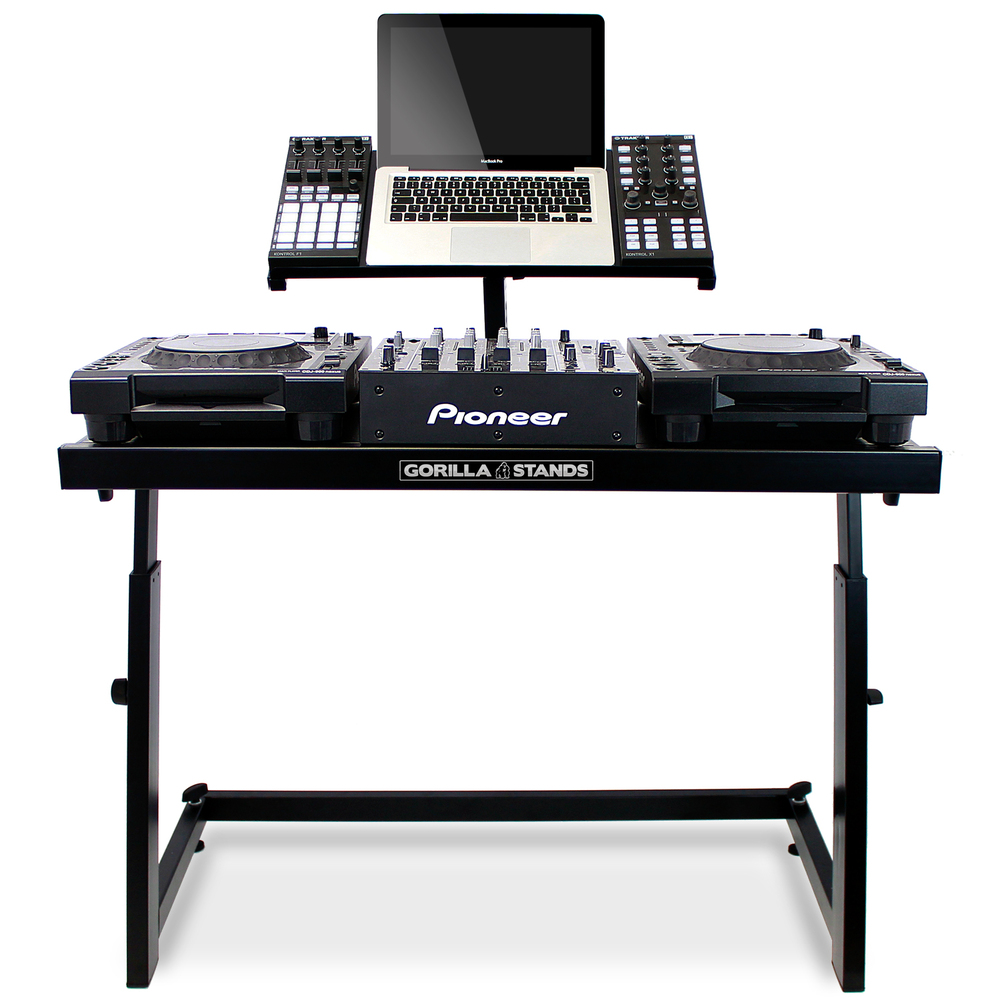 Looking to tidy up your studio or get your decks set up at home then this is a really nice little stand without wasting any space. Sturdy finish and the height is adjustable.
Price £89.95
Check it: https://www.getinthemix.com/getinthemix-christmas-store/top-dj-stands/gorilla-ds-1.htm
JBL Flip 5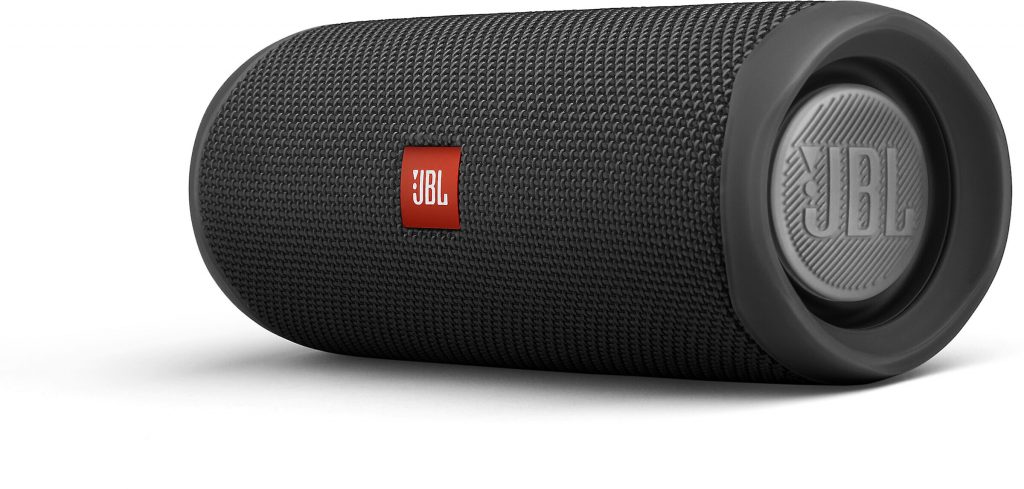 Bluetooth speakers are a bit of a mine field, I've had a good few and most of them were rubbish especially at cheaper price points. There is a huge selection out there and in general you get what you pay for. The JBL flip series are excellent speakers and they have not long released a new edition, Flip 5. It's out now and boasts 12 hours of battery time along with great sound.
Price £99.99
Check it: https://uk.jbl.com/JBLFLIP5BLK.html
Knosti Disco Antistat Vinyl Record Cleaning Machine Cleaner Kit (Generation 2)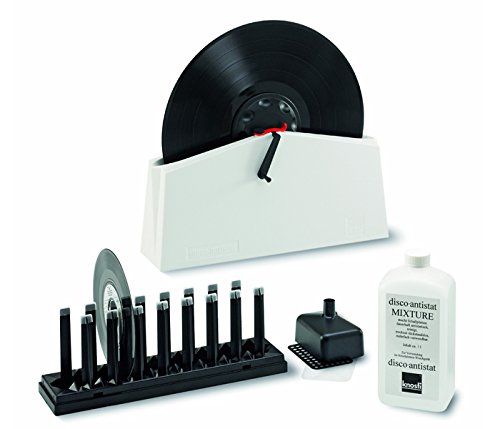 If you are a big vinyl lover which it's safe to say I am clocking in 10k or so records then this is an indispensable piece of kit. I recently returned a record which was so full of noise it should have come with a health warning to perfect clarity with one of these. Excellent results all round so far, I can't recommend it enough.
Prince Approximately £70
Check it: https://www.amazon.co.uk/Knosti-Antistat-Cleaning-Machine-Generation-black/dp/B01ASE09VM
Laptop Backpack Anti-Theft with USB Charging Port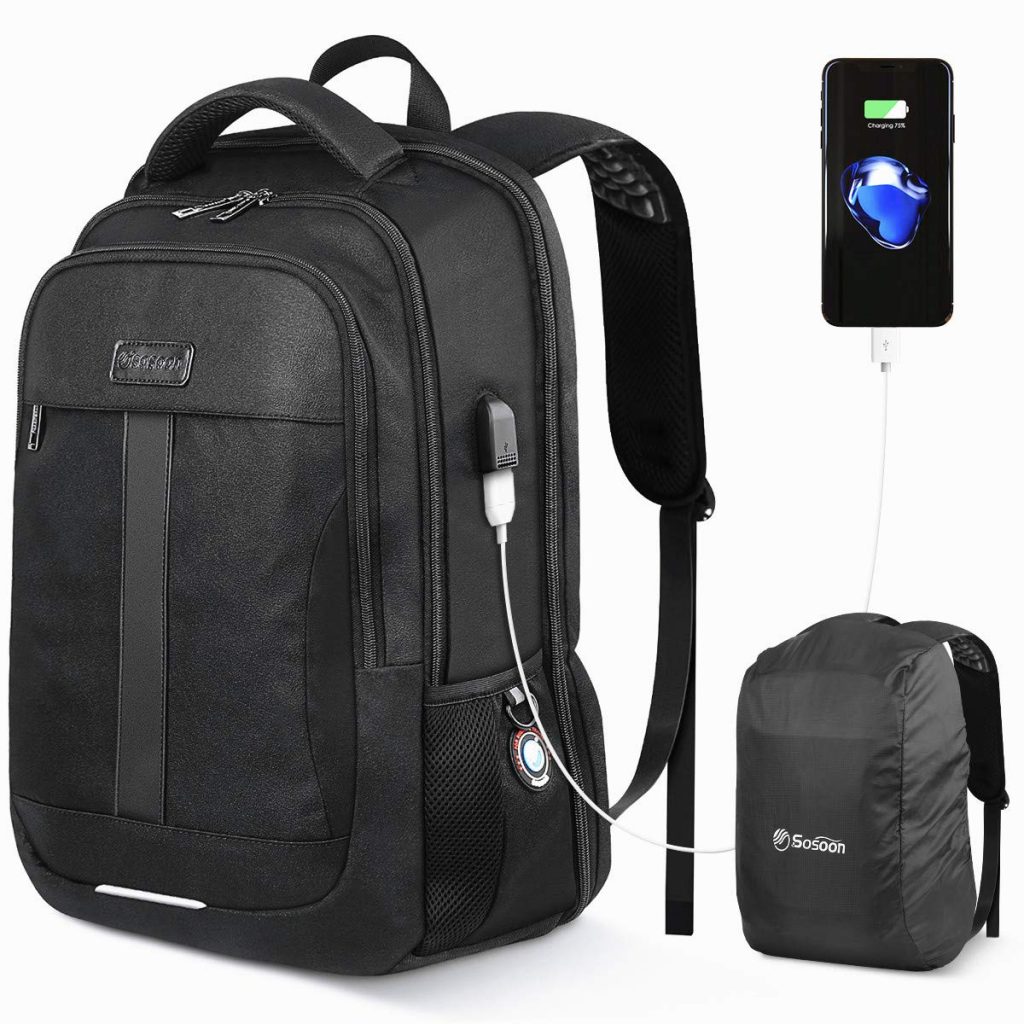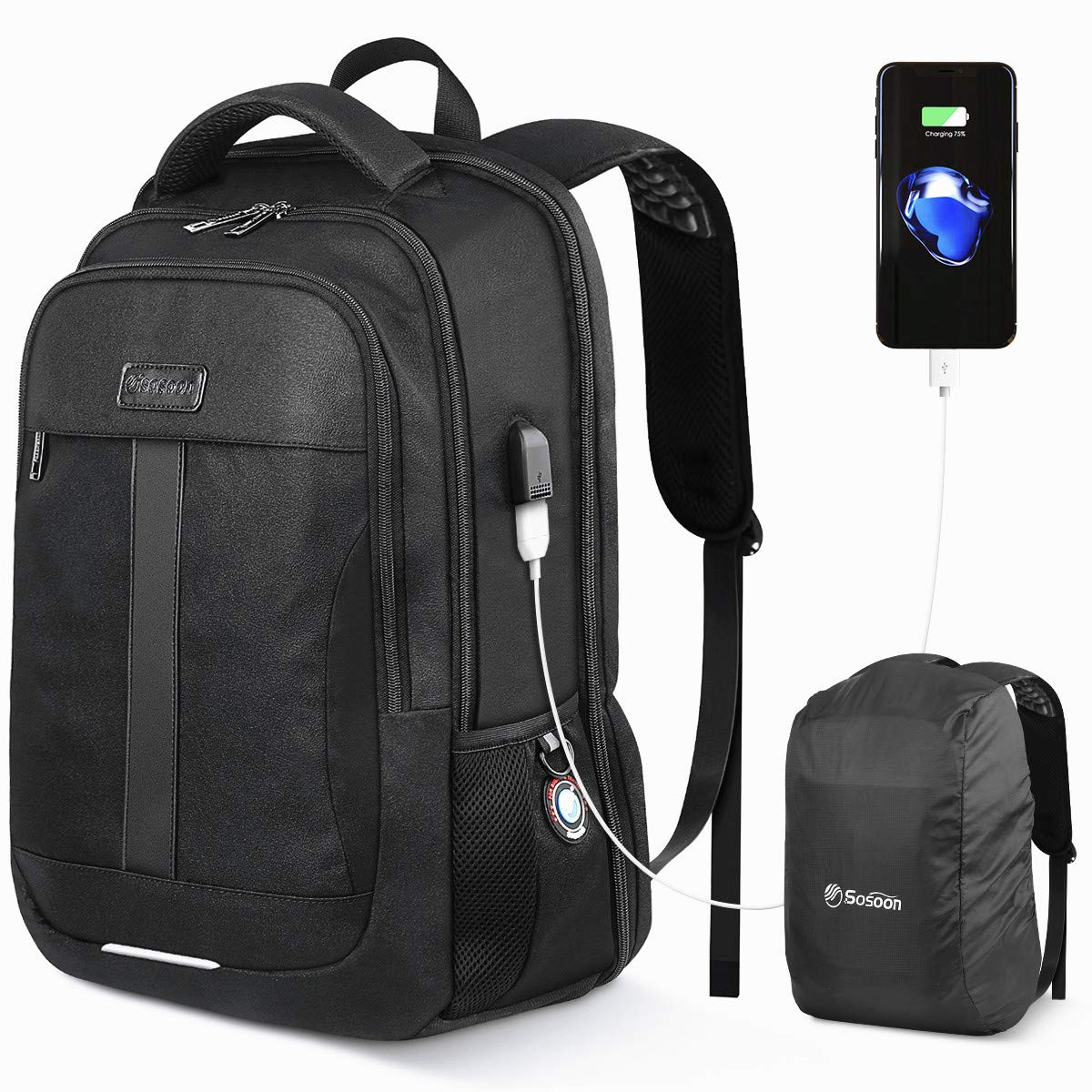 I've had several gig bags over the years including an excellent magma bag but I picked this one up recently as a cheap day bag and I have been really impressed. It has mountains of space and storage pockets and the build quality is fantastic for a ridiculously cheap price. It also has hidden anti theft pockets and a handy USB charging port which attaches to a power bank (you need to buy this separately).
Price £23.99
Check it: https://www.amazon.co.uk/gp/product/B071XXJFM2
Lyyt Flexible USB LED Lamp (black)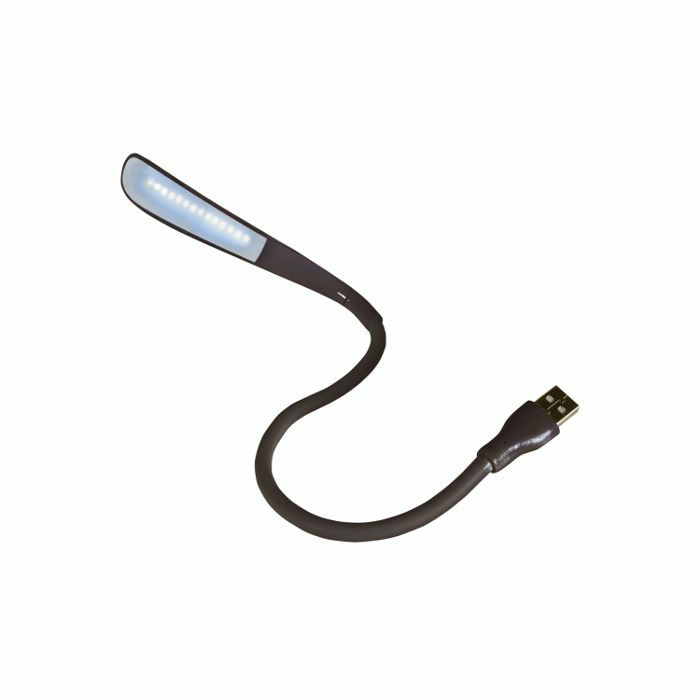 Ever been caught in a DJ where it's virtually pitch black? Stick one of these in your bag and plug it straight into the USB port on one of the CDJ's and voila let there be light! It can be shaped to point anywhere.
Price £2.95
Check it: https://www.juno.co.uk/products/lyyt-lighting-lyyt-flexible-usb-led-lamp/677321-01/
Mastersounds Turntable Weights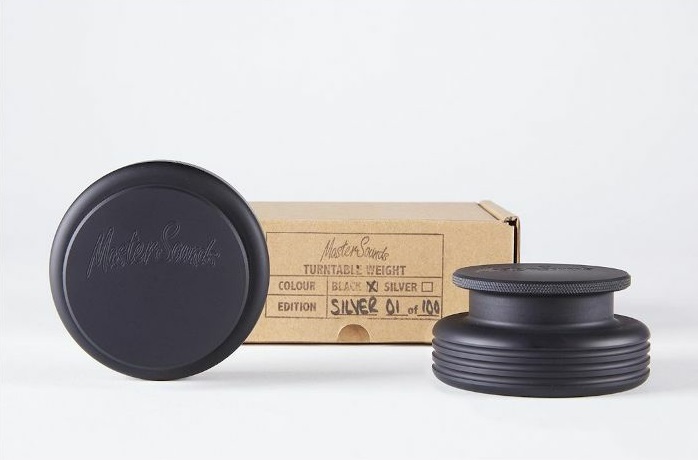 This is a really lovely set of turntable weights from MasterSounds which are according to their website are "carefully designed to reduce a turntable's noise floor" leading to improved bass response, tighter mids and controlled highs. They are light enough to not cause damage to a turntable's bearing system, but heavy enough to give sonic improvement."
Another indispensable tool if you are djing with vinyl on the road.
Price £50
Check it: https://www.juno.co.uk/products/mastersounds-turntable-vinyl-record-weight-single-black
Midnight Riot Grace Jones T shirt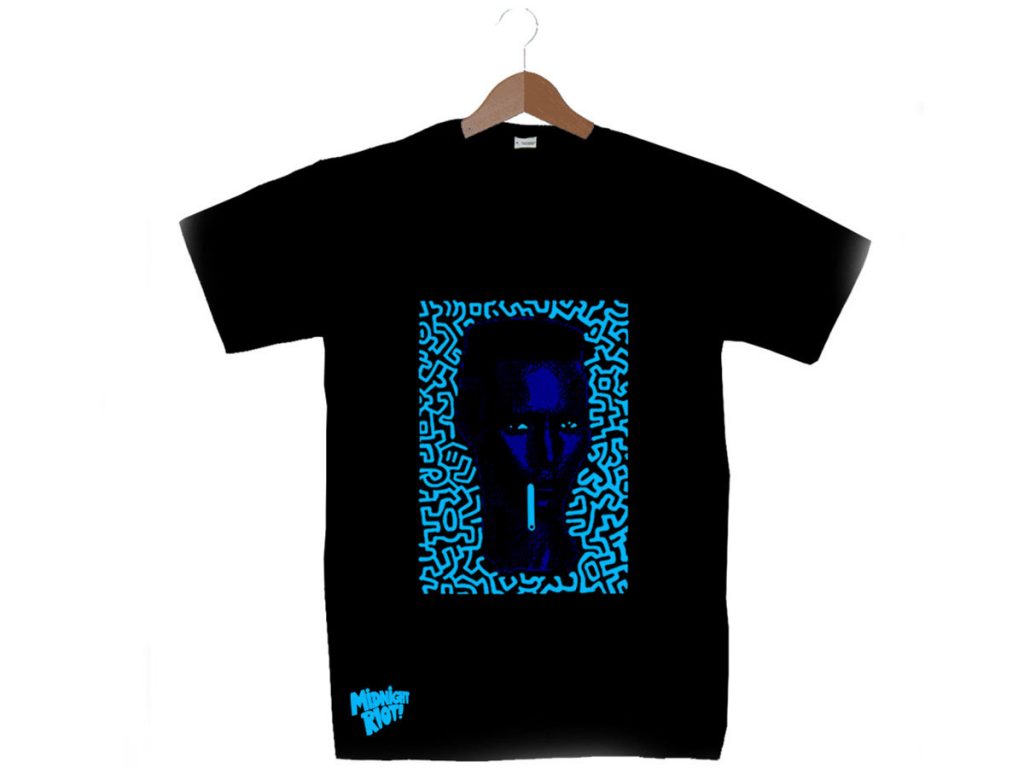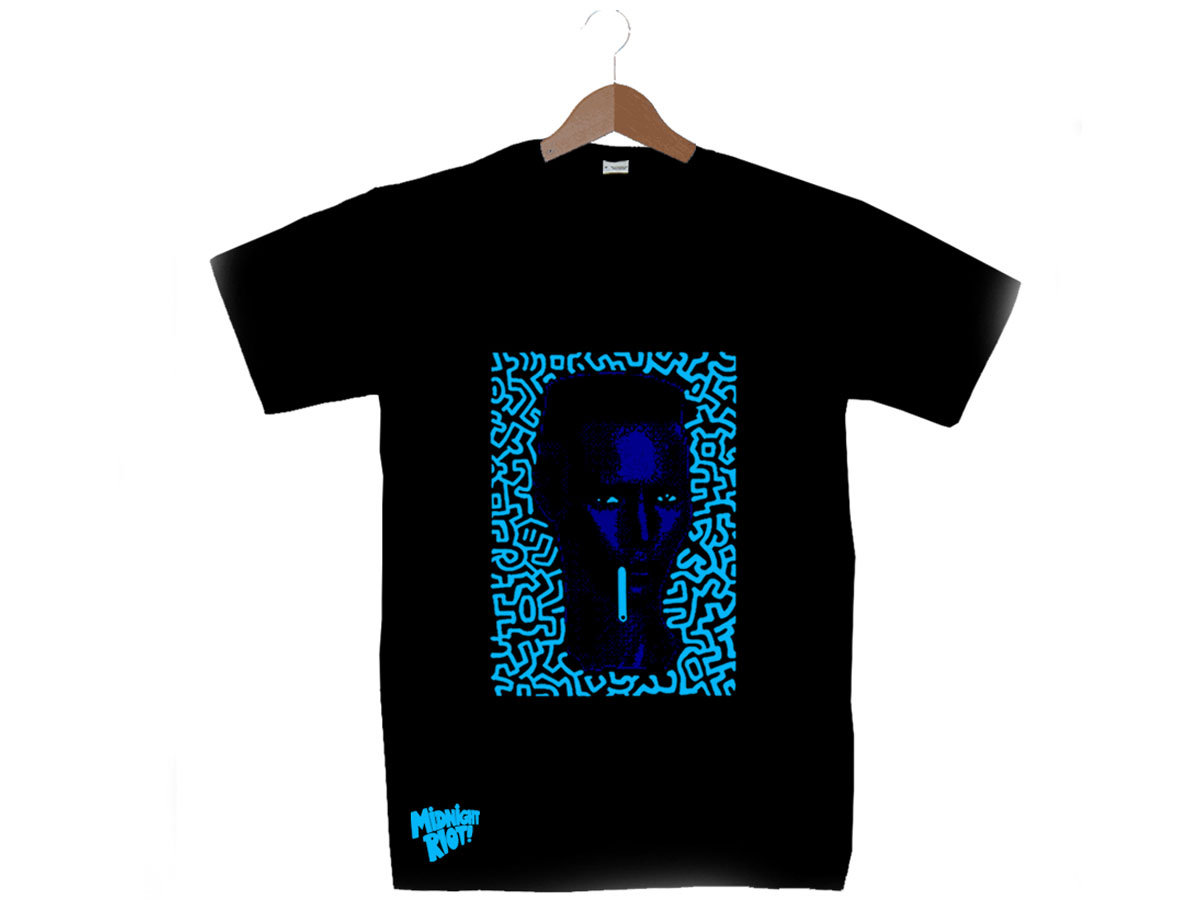 From our good friends at Midnight Riot. You may have seen this one around on some of the better dressed DJ's out there. An effortlessly cool T-shirt featuring one of the all time musical icons! Absolute bargain price too and comes with a free digital album. What more can you ask, grab it!
Price £16
Check it: https://midnightriotrecords.bandcamp.com/merch/heres-grace-t-shirt-free-12-and-cd
Mister Good Times – Norman Jay MBE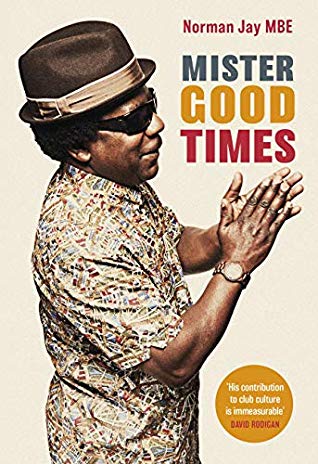 A fascinating read about one of the founding fathers of the UK music scene Norman Jay. As a DJ he was at the forefront of Black culture and musical discovery in the UK for many years, his good times album series helped reshape the musical landscape in the UK rediscovering many indispensable classics.
Check it: https://www.amazon.co.uk/Good-Times-Norman-Jay/dp/0349700656
Novation Launchpad Mini Mk3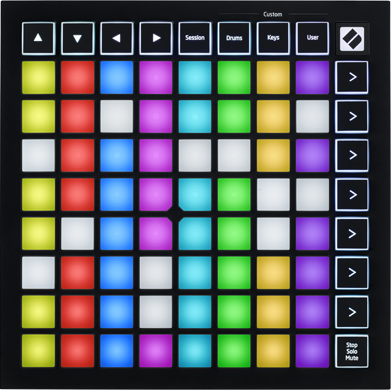 Quite frankly who doesn't enjoy playing with an Abelton controller? It's far toooooo much fun. If you can't fork out for the brilliant Push 2 or simply want something you can throw in your backpack for production on the road then the Launchpad Mini Mk3 is a great bit of kit.
Extremely well designed, they have managed to cram in 64 buttons onto it's slim chassis so there plenty of scope for musical experimentation. Nice and easy to set up too!
Price Approximately £89
Numark DJ2Go 2 Portable USB MIDI DJ Controller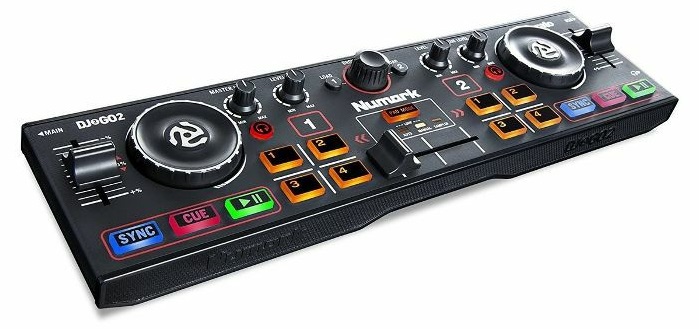 Seriously what is there not to like about this. A serato controller for £50. It's borderline ridiculous. Perfect if you get asked to play your friends messy as hell house party and don't want to take round £1000's of pounds worth of equipment. Comes with Serato DJ Intro software if you don't already have Serato installed.
Price £50.43
Check it: https://www.juno.co.uk/products/numark-dj2go-2-portable-usb-midi-dj/660304-01/
Pioneer HDJ-X5BT over-ear DJ headphones with Bluetooth, black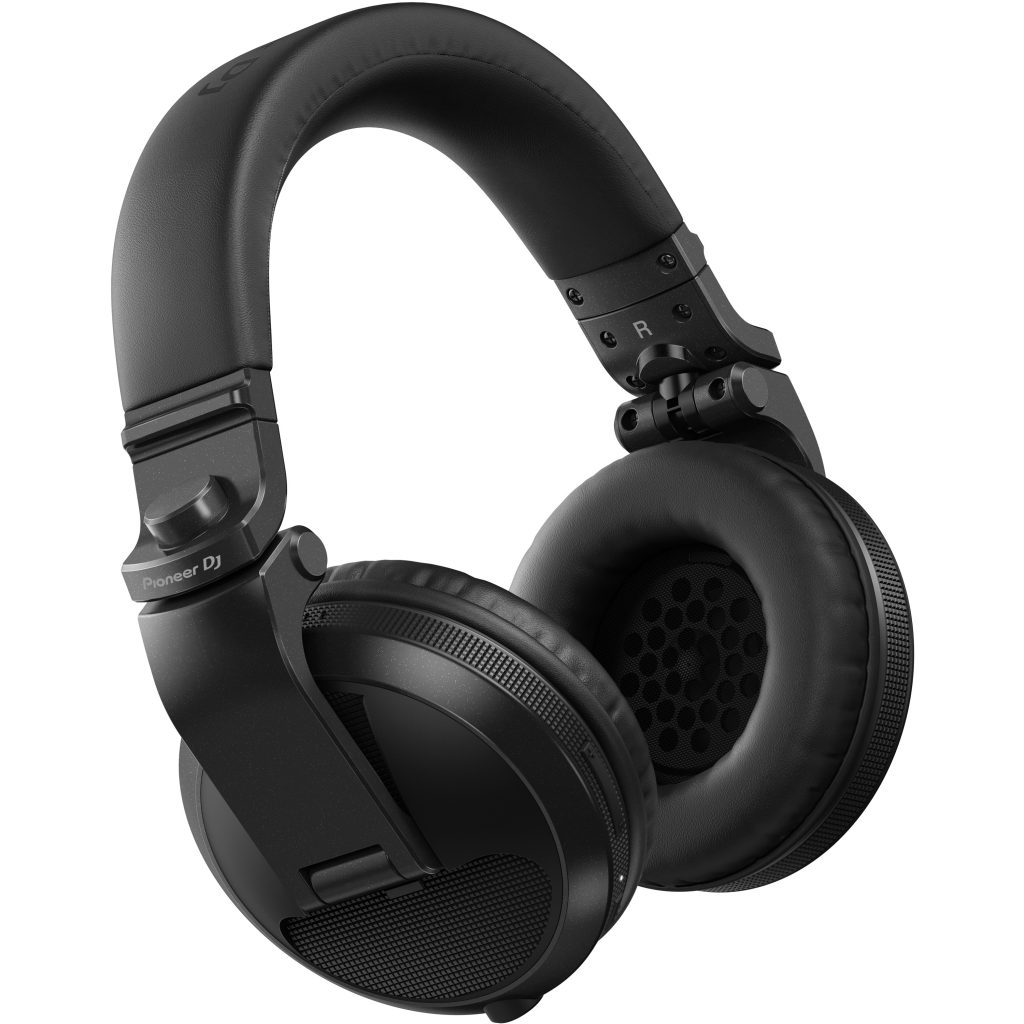 I actually had to double check this one as I though the price was a misprint but yes Bax have these brilliant headphones on sale right now for a measly £99 which is much cheaper than anywhere else. I'm a huge fan of Pioneer headphones, I've used them now for the best part of 10 years after road testing virtually every premier DJ make and for sound response and build quality they are first class. if you want a quality pair of headphones to use when you are travelling without trailing wires all over the place these are the ones. They can also be used wired for djing with. Best of both worlds.
Price £99
Check it: https://www.bax-shop.co.uk/dj-headphones/pioneer-hdj-x5bt-over-ear-dj-headphones-with-bluetooth-black
Samson SR850 Professional Studio Reference Open Back Headphones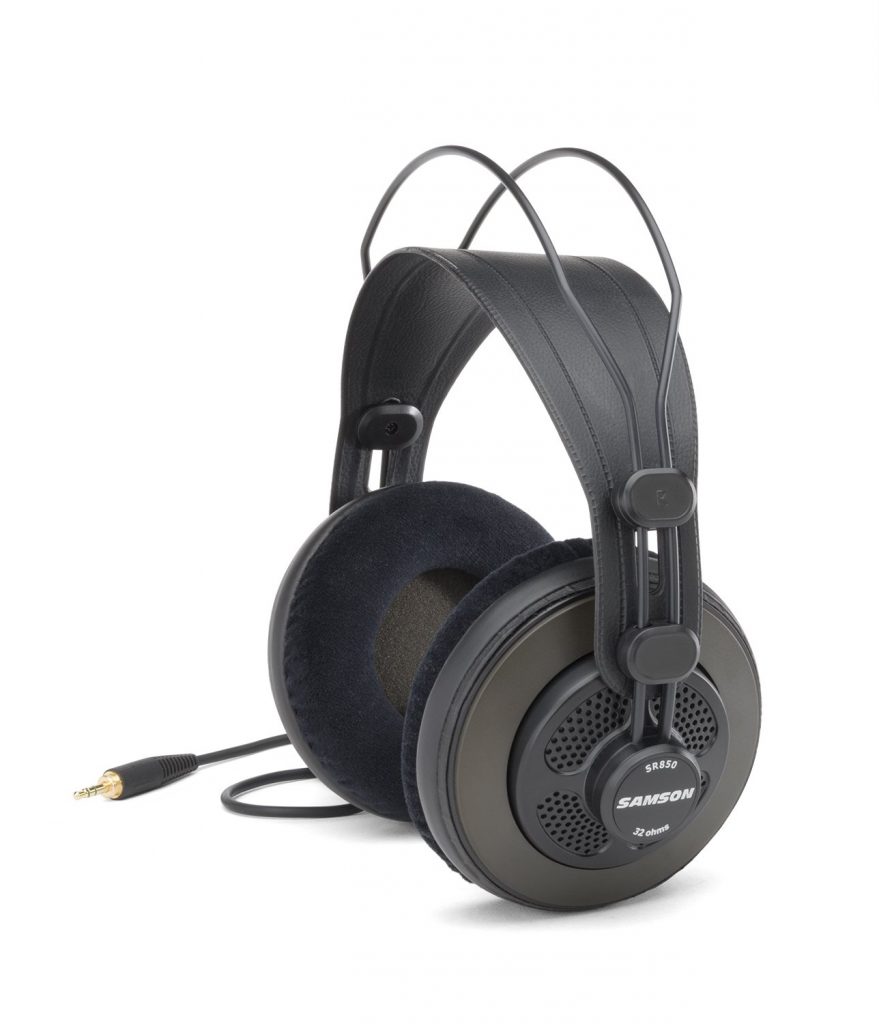 These were recommended to me over the summer by Mighty Mouse and I picked up a pair when I was heading out to Ibiza for a few weeks. They are truly brilliant studio headphones for a minuscule price. If you are looking for a pair to take on the road or a reference pair for your home studio then they are very highly recommended!
Price £32.79
Check it: https://www.amazon.co.uk/gp/product/B002LBSEQS/
SanDisk Ultra USB Flash Drive USB 3.0 up to 100 MB/s – Black, 32GB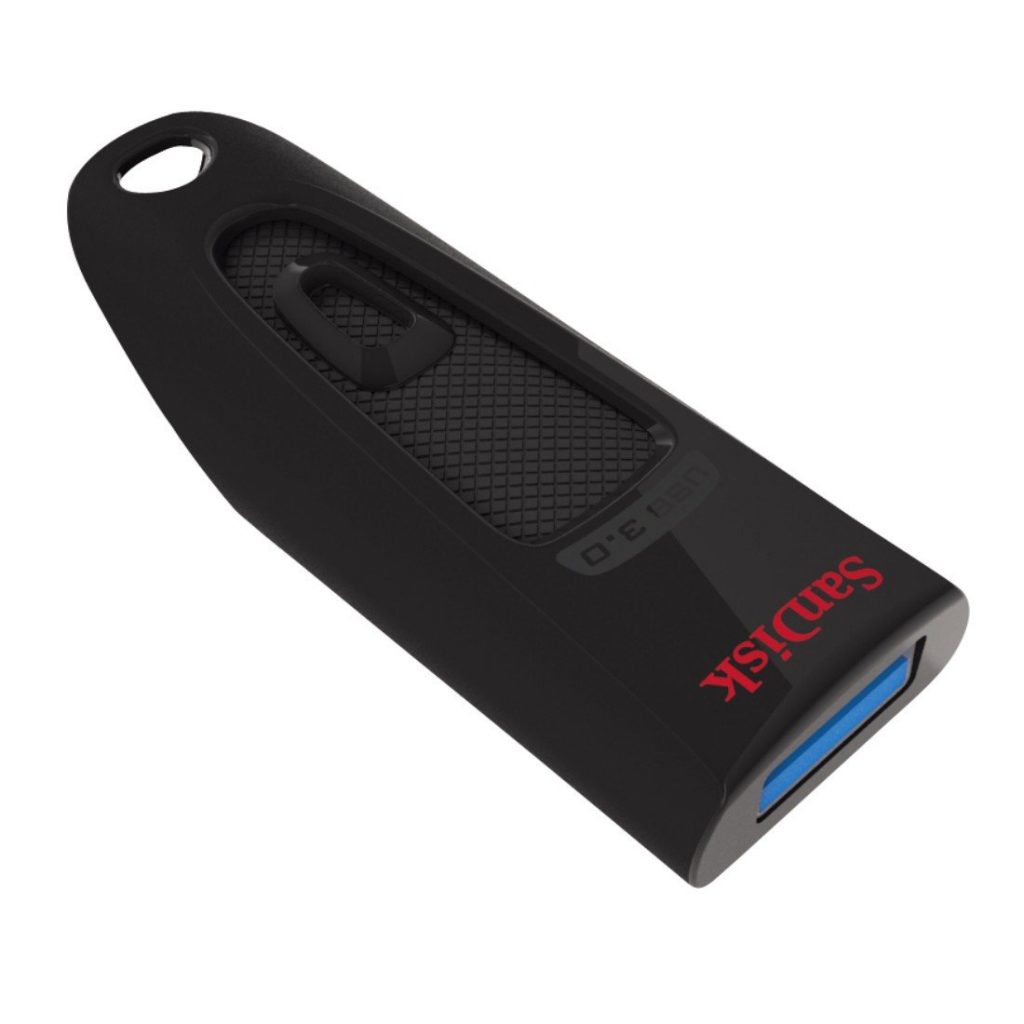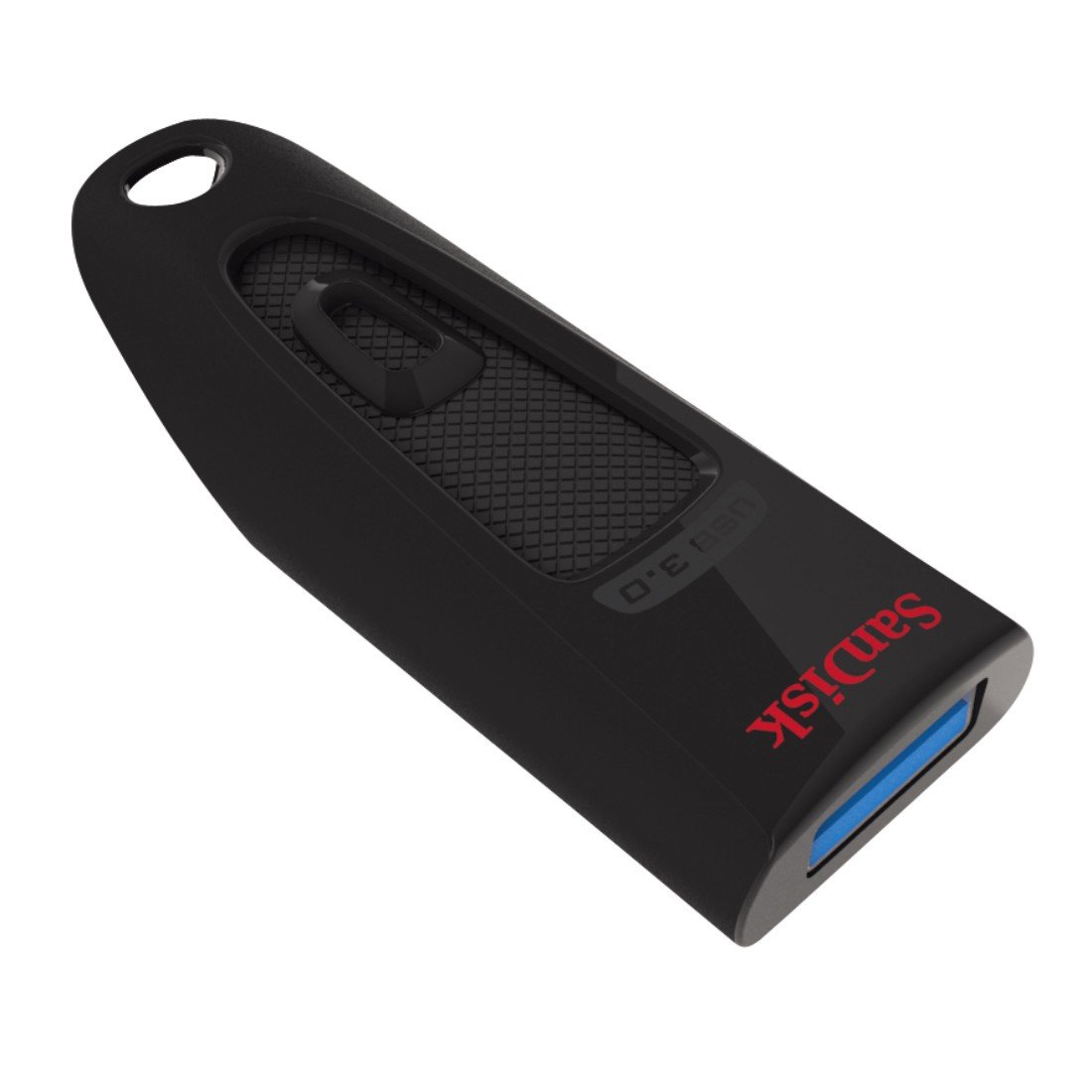 The price of memory sticks has come down considerably over the last couple of years but despite the usual claims of USB 3 and swift speeds etc not all sticks are made equal. I've had a few shockers over the last couple of years which have made getting ready for gigs a little more stressful than it should have been. After a good bit of testing I settled on these. Super cheap and great transfer speeds.
Price £5.09
Check it: https://www.amazon.co.uk/gp/product/B00DQG9OZ2
Senner MusicPro Hearing Protection Earplugs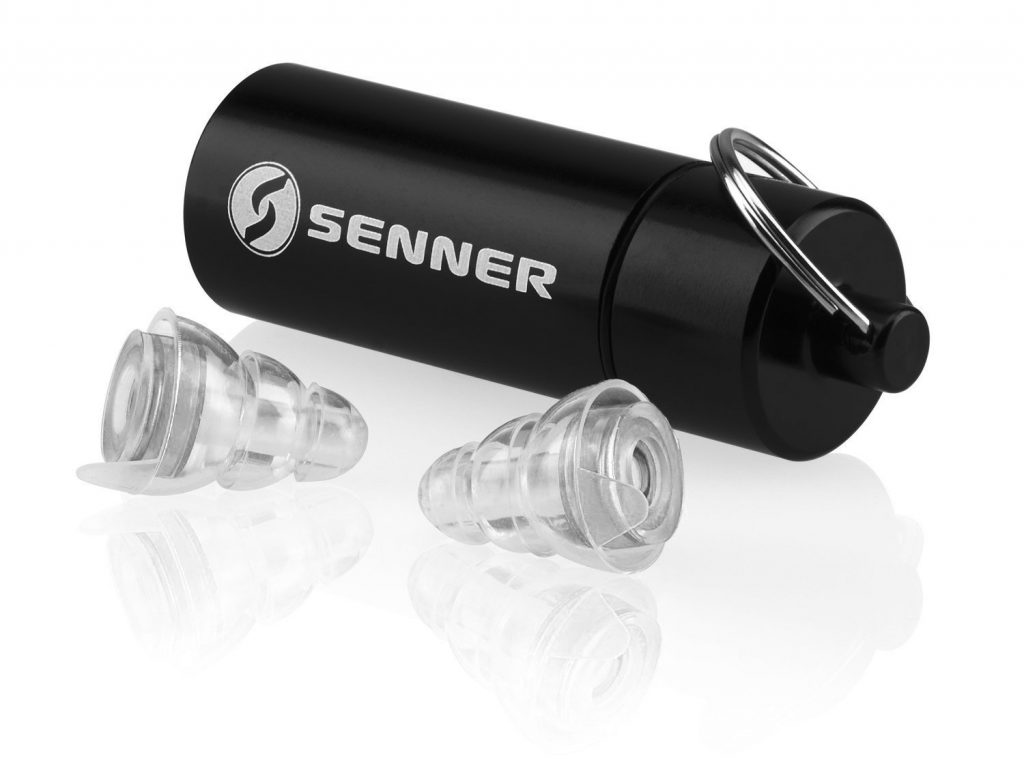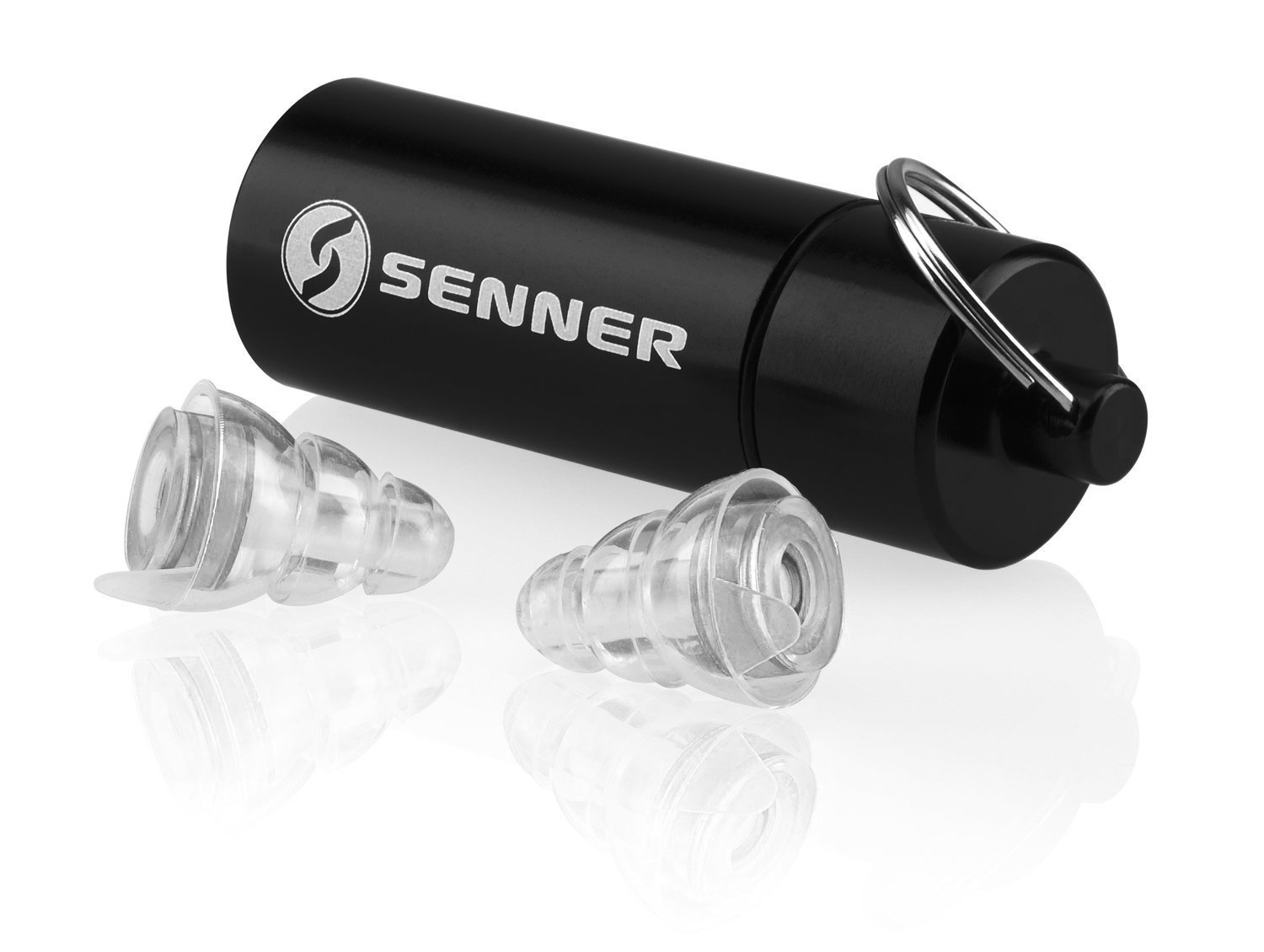 If you are a pro DJ I would highly recommend ear protection before it's too late and you start to notice hearing loss or the dreaded tinnitus. Whilst I would always recommend getting custom fitted ear plugs if you are serious about your career they are expensive. If you are looking for a less expensive option or a backup pair these are nice and cheap and come with a handy holder which fits on your keys. I haven't tried these ones personally but the reviews are excellent.
Price £21.95
Check it: https://www.amazon.co.uk/Senner-protection-festivals-aluminium-transparent/dp/B07CTT9MLF
Technics Bottle Opener Credit Card Key-Ring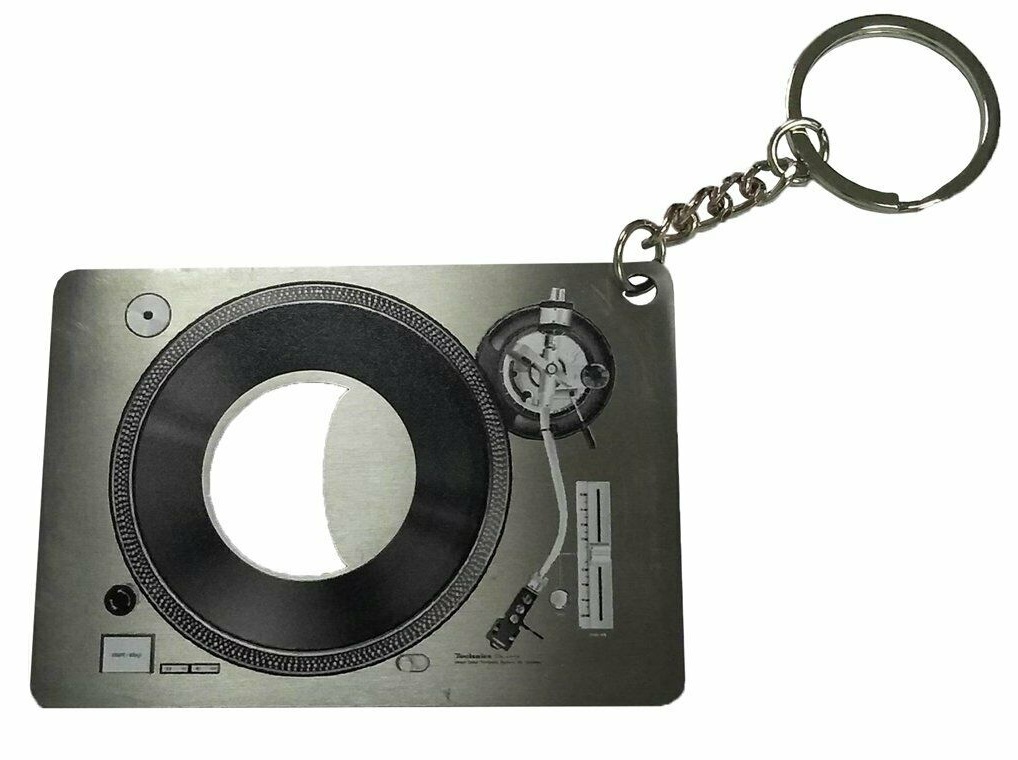 How many times have you been sitting in the green room before your set or at an after party and no-one has a bottle opener? Be the most popular person in the room with this nifty Technics number.
Price £8.06
Check it: https://www.djkit.com/technics/technics-bottle-opener-credit-card-key-ring.html
Technics Roll Top Backpack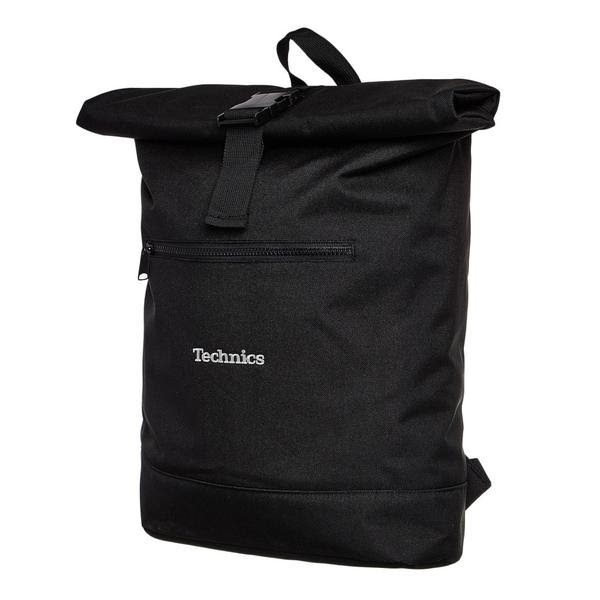 If you are looking for something a little more recognisable as far as branding goes for your DJ bag the Technics Roll Top bag is worth a look. Still in an easily affordable price point it looks cool and holds up to 30 records as well as all your other bits of DJ kit. It's sturdy, has a padded laptop pocket which holds up to a 15.6″ Laptop and has enough pockets to cover your kit.
Price £35
Check it: https://www.djkit.com/technics/technics-roll-top-backpack.html
The ili laptop stand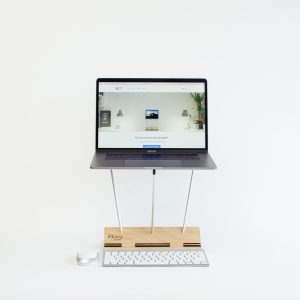 If you are looking for a laptop stand for the studio this clever stand is designed to be portable, sustainable AND improve posture – something, the truth be told, we could all benefit from as DJ's. Check out our full review HERE
Price £39.99
Check it: https://www.ililaptopstand.com/store/p1/ili-laptop-stand.html
The Secret DJ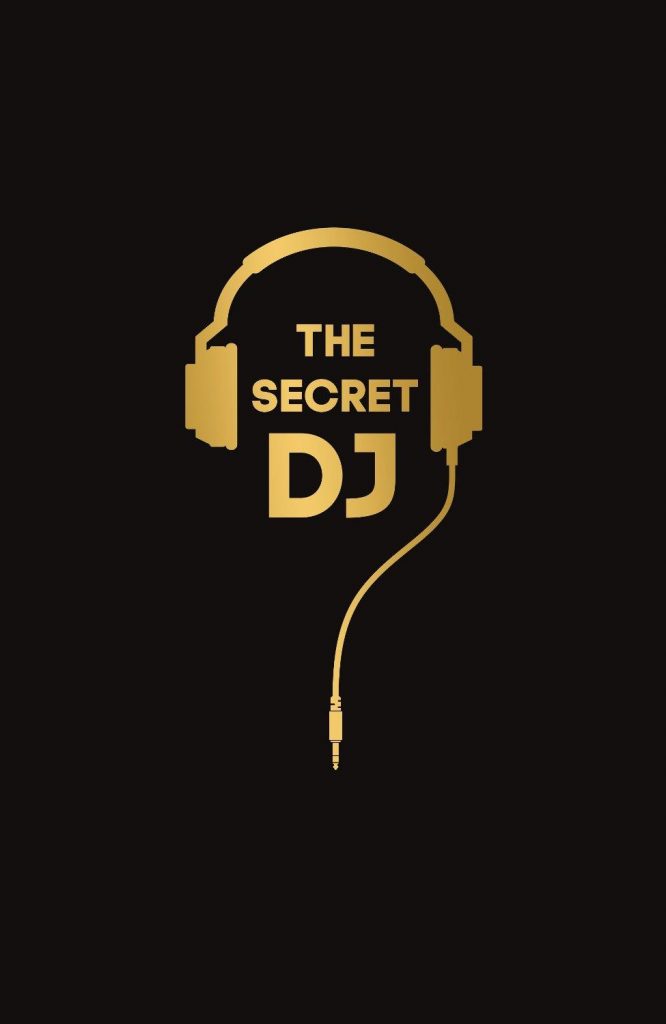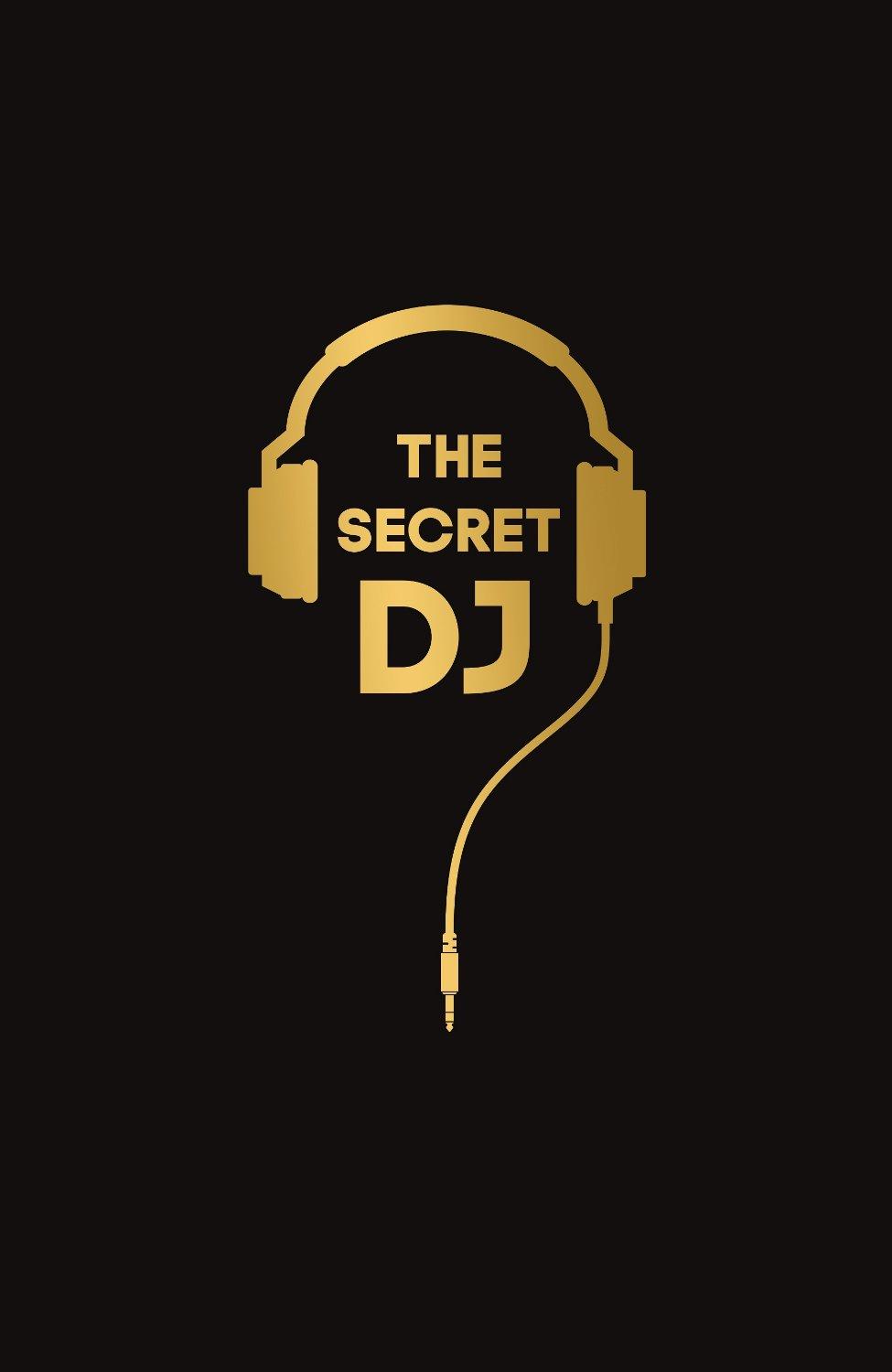 An absolute rip roaring read about the true levels of DJ debauchery during the heyday of the superstar DJ in the 90's. Well written it's in equal parts highly amusing, insightful and extremely disturbing when it all gets a little out of hand.
Price: £7.19
Check it: https://www.amazon.co.uk/Secret-DJ/dp/0571334490
UDG Creator DIGI Hardcase Small Black U8418BL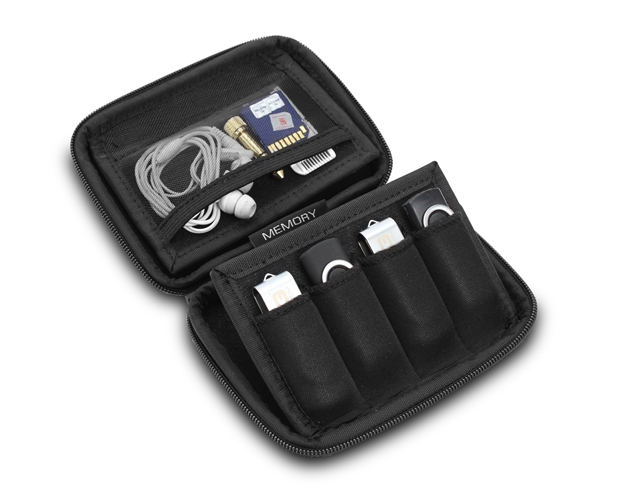 Thankfully well gone are the days of only carting ridiculously heavy record boxes back and forwards to gigs. Now it's all about the memory sticks and maybe a handful of choice vinyl. If you are anything like me and are prone to losing your USB's in the bottom of your bag or leaving them at gigs then this handy little case will keep them well organised and it is much less likely to be forgotten. Comes in various different colours too if you want something a little brighter.
Price Approximately £12
Check it: https://www.djkit.com/udg-ultimate-dj-gear/udg-creator-digi-hardcase-small-black-u8418bl.html
Under desk headphone stand / usb charger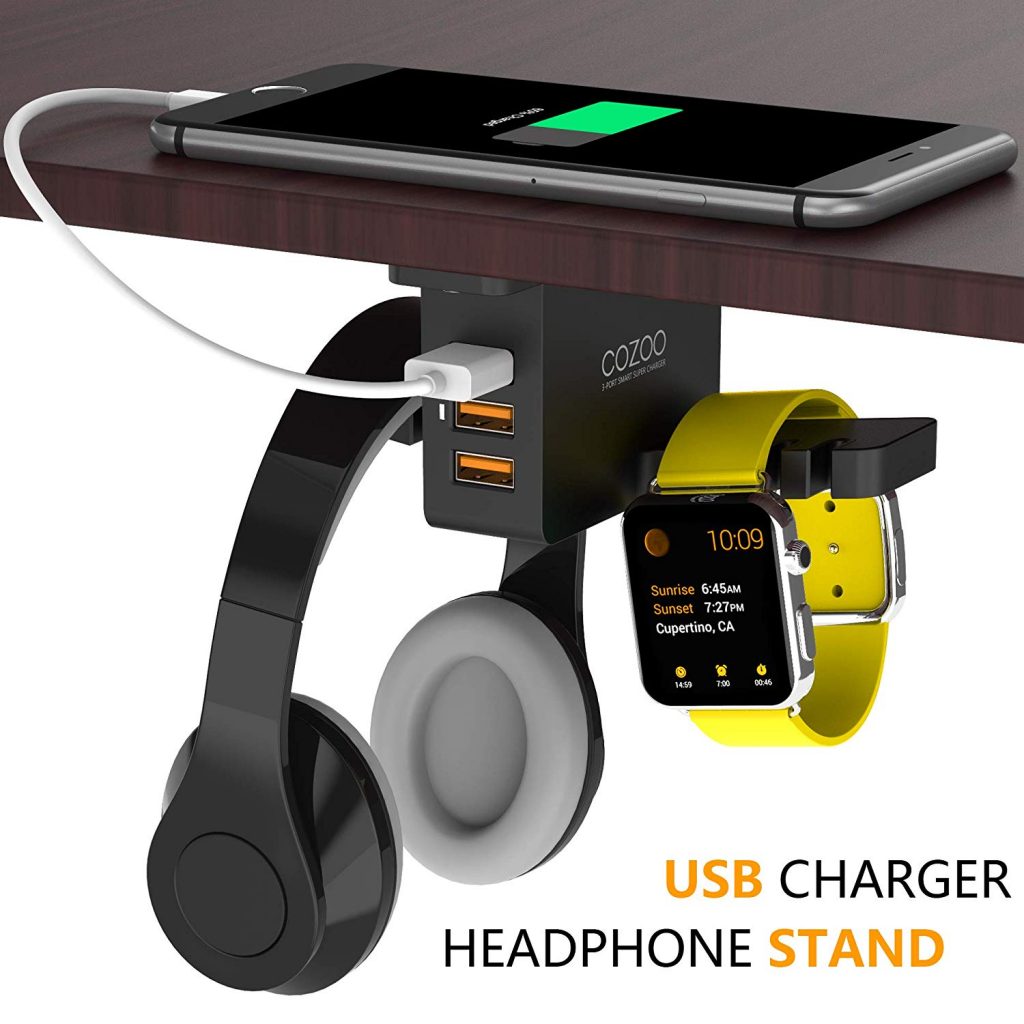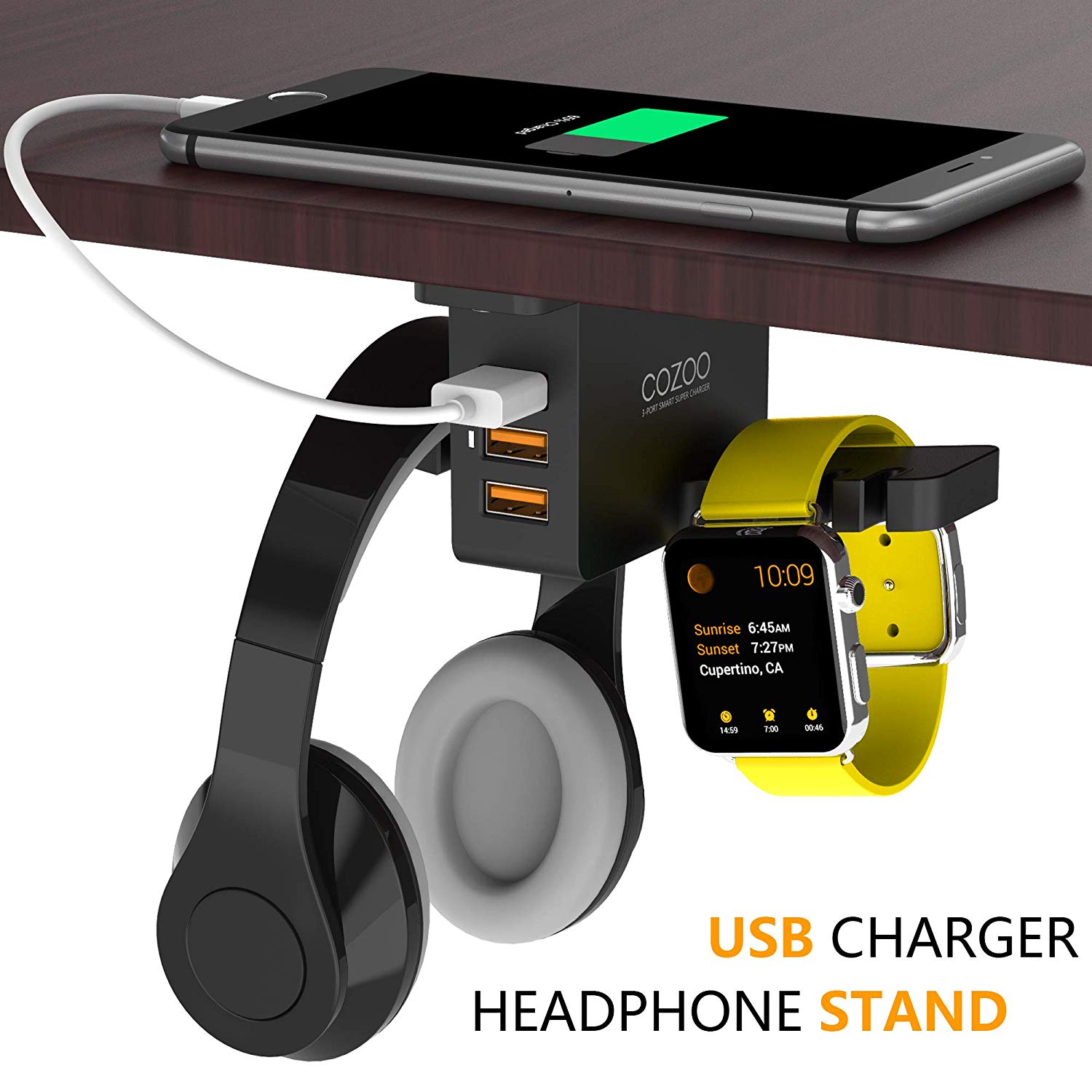 Another really nice little bit of kit which you can use as a studio hack. Easy to set up and keeps your desk space nice and free.
Price £19.99
Check it: https://www.amazon.co.uk/Headphone-Charger-Charging-Earphone-Headphones-Hanger-USB/dp/B0719R8L6S
Merry Christmas folks. We hope Santa is good to you x
Tags:
Christmas Gifts