LV Premier – Scruscru & Cipcura – Akazukin [City Fly Records]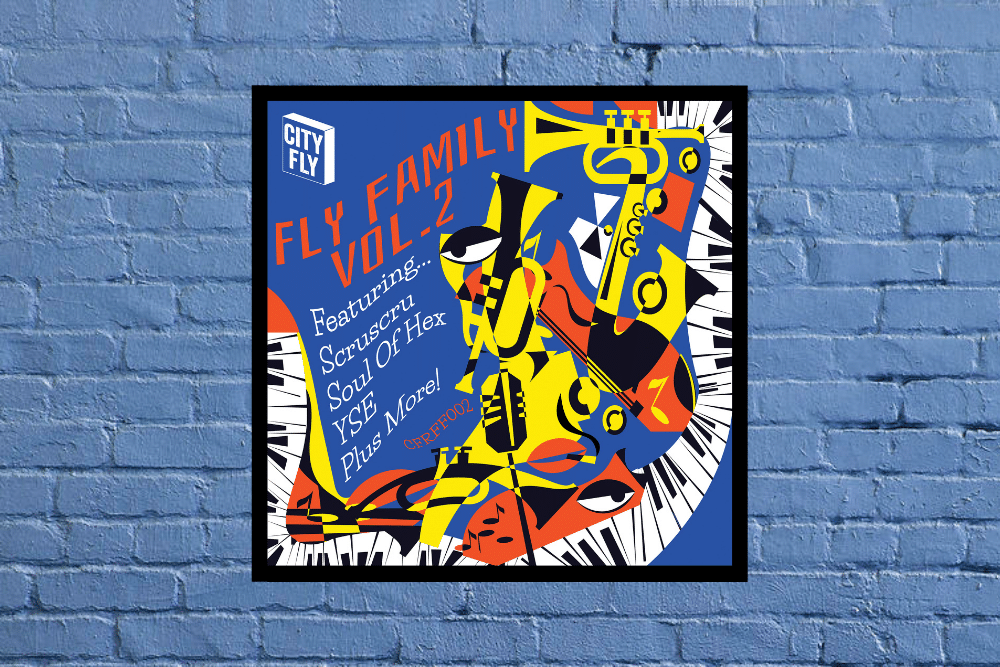 LV Premier – Scruscru & Cipcura – Akazukin [City Fly Records]
Like what you hear? To help support LV Online buy us a coffee via Ko-FI. Click HERE
It's been a wild ride for City Fly over the last few years starting out as a hugely lauded club night and then morphing into a label which continues to go from strength to strength. Indeed their recent Afghan Jams EP with NY*AK is one of the stand out EP's of the year. Following on from their immense Fly Family Vol. 1 compilation which landed back in February, and which we covered HERE, they are back with another packed collection of tracks in the shape of Fly Family Vol. 2. It features former club night guests, producers who have hooked up with City Fly label previously and a selection of their current favourite artists from across the globe.
The result is 12 tracks of house goodness from the deep and dusty right through to the edges of where house evolves into techno. From Edsevens deep groove of Market right through to YSE hypnotic electronic bomb Middle Class Trashed it's an album of beautifully crafted music. Stand outs come from James Rudie with the groove heavy shaker X Rhodes and Shaka's funky jazz edged cruiser Hit Me On The Hip. Also worth checking out is co label boss The Last Trip To Gandahar's hypnotic Ooohh, which brings to mind Moodymann at his most playful, and the aforementioned YSE's Middle Class Trashed which just screams festival tent.
Our premier today comes from one of the hottest artists out there right now Scruscru who has hooked up with Cipcura for what is an absolute bounce of house trackin the shape of Akazukin. Huge synths, bonkers vocal samples, smooth pads and acid licks all come together for a thumping outing which is in equal measures feet shakin' funky and cool as you like.
You can check the compilation out via: https://www.traxsource.com/title/1270635/fly-family-vol-1
Love this? Check out our Disco and House playlists HERE
For more info check:
Scruscru Facebook: https://www.facebook.com/scruscru
Scruscru Soundcloud: https://soundcloud.com/scruscru
Scruscru Instagram: https://www.instagram.com/scruscru/
Scruscru Twitter: https://twitter.com/Scruscru1
City Fly Records Facebook: https://www.facebook.com/CityFly/
City Fly Records Soundcloud: https://soundcloud.com/city-fly
City Fly Records Instagram: https://www.instagram.com/cityflyrecords/
City Fly Records Twitter: https://twitter.com/cityflymusic
Tags:
City Fly Records
,
house music
,
last trip to gandahar
,
scruscru
,
Shaka
,
YSE